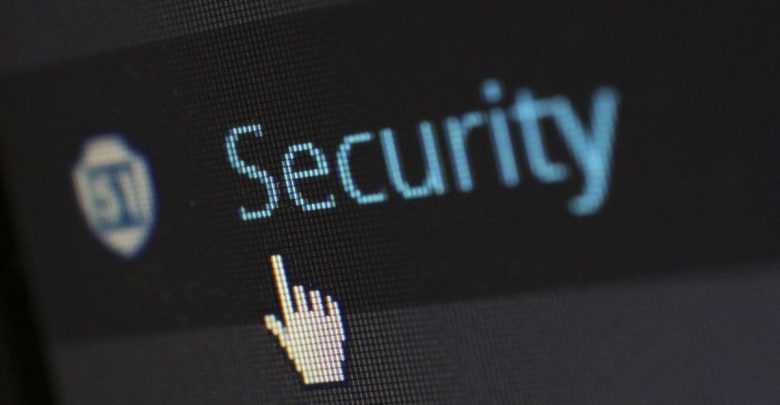 In this fast-moving world, every business runs around data. Right from their simple clicks to significant transactions, every user activity is recorded. Many business processes depend on such recorded data in their process. In the same way, call center auto-dialers tend to store user data and operate on top of it. This kind of data-based functionalities in a business ensures a quality result. But together comes the threat of data security and privacy.
Organizations must be cautious about handling a huge amount of confidential data by adhering to data security and privacy guidelines. A report by Veronis talks about the accessible folders in every organization. It says 58% of the organizations have around 100,000 folders open to all employees. This data demonstrates the possibility of losing your customer data to cyber thefts which will impact the trust you had among your customers. Let us discuss further the importance of ensuring a highly-secured environment to store and operate on the user data.
Data Security and Privacy Threats in Auto-Dialers
Before understanding the security threats involved in auto-dialers, let us discuss their importance and the level of data usage in them.
Data Utilization in Auto-Dialers 
The auto-dialing system is an asset to the contact centers. Many consider auto-dialers as the system that automatically calls the list of contacts back to back. Call center auto dialers are not just that. In addition, it also integrates with CRM platforms to refer to customer data. Also, utilizes predictive algorithms to make decisions. Based on these predictions, they route the calls among the agents. This entire process involves data utilization at different levels.
Security Threats in Auto Dialers
Every organization will have thousands of folders which is accessible by thousands of employees. The data of such folders with extensively shared access might easily get exposed to data breaches. That says the security risks involved in auto-dialers. Being a call/contact center or an outbound marketer, you can't overlook the efficiency of auto-dialers in your organization. But still, the threatening security issues are evident as well. Here are a few challenges in handling auto-dialers concerning data security.
Cyber Threats – The first in the list is cyber threats. When you store and access your data in a network, the chances are high for hackers to breach and steal your data. There are also chances for your system to crash due to some malicious system viruses like Melissa, and CodeRed.
Misuse of Call Recording – Auto dialers will usually record calls to track the efficiency of the communication. In this case, there might come a chance for any unauthorized user to access the recording and steal your user information.
ID Spoofing – Some callers will enclose their identity and appear to customers in other names. Believing their fraudulent identity, customers might end up sharing some confidential information with those callers.
Strategies to Protect Your Customer Information
Data security threats might arise due to various reasons. Not all the security threats are the result of cyber attackers. Sometimes, the carelessness of the data handlers might also pave the way for security breaches. Whatever the cause, here we will discuss the effective strategies to overcome all those challenges.
Employee Training and Awareness
As an organization, you must teach your employees about the importance of data security. Make your employees accountable for abiding the data security laws and regulations like General Data Protection Law. Assign their systems with security codes and have a close eye on their activities. Once you encounter any suspicious access or views to the confidential document, raise it to the management.
Transparent Consent Management Process
You might use many sources to collect data from people. The mode of data collection can be anything like form fills, phone conversations, or scraping from a social networking site.
In all these cases, you must be transparent about the need for the data you collect and ensure that it will not be used for any other purpose.
Robust Authentical Protocols
As a business professional, you can't just restrict access to yourself. You must rely on employees of varied levels to handle the calls. Even though, you rely on others, you can restrict the nature of access. By authenticating the systems, IP addresses, location, and other stuff, you can build a robust model that can prevent unauthorized access.
Encrypted Data Transmission
Ensuring an encrypted background can smoothen your data transmission process. You can use the right cryptography algorithms to encrypt your data using hash keys. So that the receivers will be able to decrypt the messages only if they own the key. By this, you can prevent other unauthorized people from accessing the message. You can also undertake your auto-dialing communication through Secure Socket Layer.
Final Thoughts
Considering the security risks, businesses can't stop collecting data for analytical purposes. Irrespective of all these risks, the ease and business advantage of utilizing user data is evident and kind of unstoppable. Even people these days are aware of this. But, all you have to do is to ensure that none of your customer data is scraped without consent. Also, be responsible for protecting the data from possible security threats like cyber theft, data breaches, and many more. By taking measures to protect your data within the organization and in the network environments. By this, your customers might develop trust in you as a service provider knowing that none of their data is used against them.
Frequently Asked Questions
What are the possible security threats in auto-dialers?
The threats might arise in the form of data theft, data misuse, and many more. Not only cyber-attacks are data thefts. Even when an organization collects your data without your consent, it is still data theft. You can also expect security issues at the organization level. The employees should comply with not using the data for any inappropriate purpose.
How to develop organization-wise data security?
Ensure system authentication and process authentication methods, where the data sued is only accessible in particular systems during the specific process. Once, the transaction is done, you can see that the sensitive data are removed then and there.
Read Next: GTA Vice City Mouse Issue: How to Fix it on Windows?