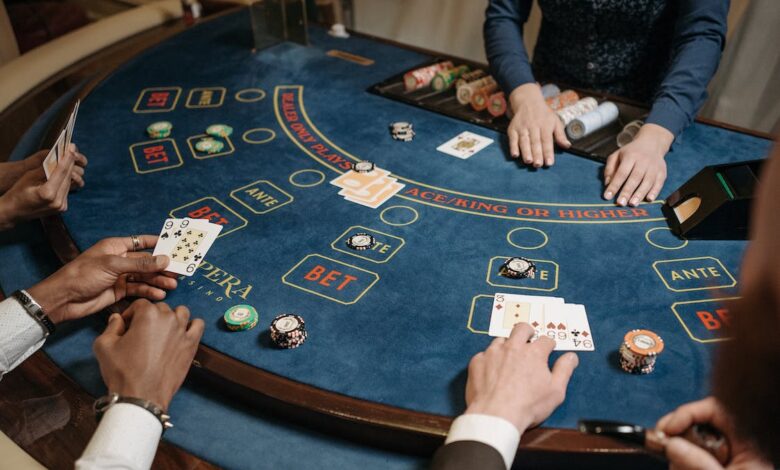 At its core, baccarat is a game of chance to reach the number 9. It is a race of luck, cards, and timing for any player. If you get nine on the first two cards, you get the "natural" title, similar to the highest blackjack hand. Most of the time, the goal is to get as close to nine as possible. Fortunately, baccarat rules make it easier since a hand cannot get busted. If your total is more than nine, baccarat removes the left-hand digit and returns to single digits.
This is one of many fun facts about the game. Since its popularity throughout the world, it has given interesting insights into how people adapted to it. Check out more of these fun facts about baccarat!
Americans Know Baccarat As Punto Banco
While baccarat is already known to almost everyone, Americans adopted an offshoot of the game. Also referred to as mini baccarat, punto banco derives its gameplay from Cuban casinos. At the time, punto banco streamlined the rules and regulations set by its predecessors, chemin de fer by the French. It strays away from the player-banking approach, making it into a game against the house. Over time, American casinos used the name mini baccarat to make it more appealing to players.
It Is The Second-Most Popular Casino Game
People go to the casino for slots, but baccarat also has a strong presence. According to the Nevada Gaming Control Board, players spent over $1.2 billion in baccarat in 2018. This is only behind slots, making it the second most popular casino game. It shows that people want to test their luck with simple cards.
Baccarat's Ties To A Religious Custom
Historians argued that it has roots in 19th-century author Charles Van Tenac's Album des Jeux. However, another set of historians claimed it has roots in Italian origin from the 15th century.
According to the story, Felix Falguiere used an Etruscan myth about virgins being forced to throw a nine-sided die. If the virgin rolled an 8 or 9, she will be the priestess. If she rolled a 6 or 7, she gets exiled from the church. Anything lower than that results in execution and gets thrown at sea. Felix derived the numerical rules and applied them to the cards used in baccarat today.
Possible Wagers In Baccarat
In baccarat, there are three ways to wager. These are player bets, banker bets, or tie bets. Each bet has a certain percentage for each wager. Here are the percentages as follows:
Banker – 1.06%
Player – 1.24%
Tie – 14.36%
Due to these percentages, players tend to go with the banker because it covers any losses. If you bet on the tie, you get a higher risk with higher rewards, but it can also result in bigger losses. Therefore, it is up to you how you wager your winnings in baccarat. The goal here is to reach as close to nine as possible.
Wrapping Up
Baccarat has many interesting facts and information about it since its founding. While the modern game derives from European rules, it originates from Italian mythology. Over time, the game got more accessible, and the only constant is it tests a person's luck. Ultimately, baccarat shows that a win or loss has interesting results.
Read Next: Madden 24 Release Date, Rumors, Features: What We Know So Far