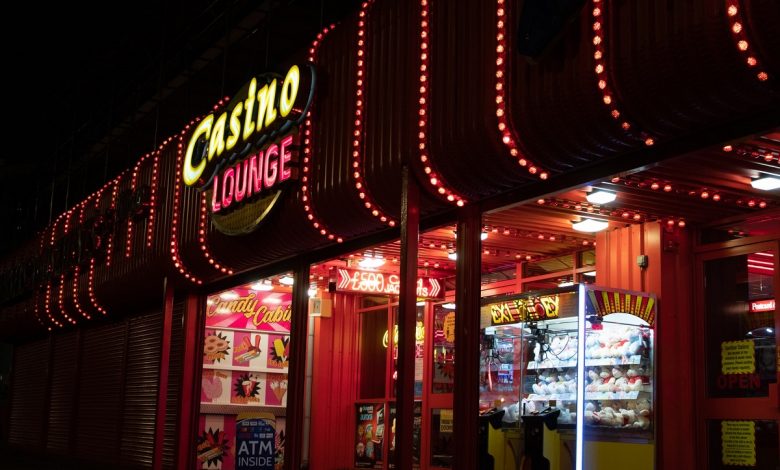 The buffets in Las Vegas are legendary and known beyond the borders of the USA. Where else can you find heaps of macarons, countless sushi rolls and the best desserts – all lit up under the bright lights of the casino? Whether you want the equivalent of lunch at a reasonable price, or treat yourself to a luxurious brunch with lobster tails and champagne, you'll find all that and more at the best buffets in Las Vegas. Check out our favorite casino buffet spots in Las Vegas to choose the right place to get your culinary bliss.
Casino Buffet in Las Vegas #1: The Wynn
Here you'll find extravagant dishes that match the Wynn Buffet's extravagant ambience – floor-to -ceiling arrangements of flowers and fruit compete with the Jenga tower of plates you'll likely take with you every time you visit the buffet. Matzah-crusted fried chicken, made-to-order ribeye, fine-dining tacos and ahi poke are just a few of the 120 must-try items at the long counters and 15 live cooking stations.
If you come on a Friday or Saturday, you will also find a special selection of seafood. At the potato pancake station, you can get made-to-order hash browns served with smoked salmon, beef, blueberries and more. The Wynn definitely has the potential to be the best buffet in Las Vegas. it is open daily for brunch from 7:30 a.m. to 3:30 p.m. and offers dinner from 3:30 p.m. to 9:30 p.m. for around $40.
Las Vegas Casino Buffet #2: Caesars Palace
It's often rumored that the Bacchanal Buffet at Caesars Palace is the best buffet in Las Vegas. Here all the stops are pulled out to impress visitors and customers. This buffet is particularly well known in Las Vegas for its seafood, pastries, service, and atmosphere. Families with children also like to come here.
For breakfast, for example, they have the best red velvet pancakes that will melt in your mouth. Furthermore, the variety of dim sum and tacos is second to none, while the selection of Asian soups will also blow your mind. Individually prepared salads are put together, for example, with sour watermelon, golden turnips and seasonal fruit and vegetables.
There are also 15 specials of the day, selected by the chefs, to match the season. For dessert there is a variety of ice creams, crepes, souffles and lava cakes – simply fantastic! While the buffet is reasonably priced at $40 during the week, it gets quite a bit more expensive on the weekends, especially for dinner.
Las Vegas Casino Buffet #3: Cosmopolitan
When Wicked Spoon opened at the Cosmopolitan, it was a revelation to many. The opening of the Wicked Spoon is often seen as the birth of the "cool buffet", where classic buffet food was replaced by individual portions of special creations. Other places may have caught up in terms of modernity, but the wide, open space of the Wicked Spoon still offers a special atmosphere.
Guests order dishes such as shrimp and semolina, or pumpkin risotto paired with Italian sausage, or made-to-order seafood dishes. The dessert station offers excellent ice cream with flavors that leave nothing to be desired – everything from pistachio flavored to Thai tea ice cream. Prices are moderate at $40-$50.
Las Vegas Casino Buffet #4: Bellagio
Like the hotel it's housed in, this all-you-can-eat restaurant aims to keep things classy. In "The Buffet" you can expect dishes from all over the world, from Italy to Japan, which are served at different stations and mostly prepared right in front of your eyes. The huge sushi station is particularly popular, as is the seafood section, where you can enjoy mussels, shark meat or delicious lime ceviche.
Another option is the gourmet dinner, which includes caviar with homemade blinis, king crab, and lamb shank . The champagne weekend brunch sounds pretty tempting too. The buffet is around $30 on weekdays and $40 on weekends.
Las Vegas Casino Buffet #5: Aria
The Aria's buffet tends to be overlooked among high-end restaurant offerings, but especially since the remodel, it has emerged as one of the premier casino buffets in Las Vegas. Here you'll find Indian delicacies (including a naan bread oven!) as well as everything to do with carved meats, cheeses and desserts. Gluten-free options are also offered.
Las Vegas Casino Buffet #6: Mandalay Bay
Border Grill's weekend brunch at Mandalay Bay is n't your typical buffet. There are no browsing stations, no pre-heated plates to pile this and that on, no chef slicing through a giant hunk of meat under heat lamps.
What you'll find instead might be even better: a selection of bespoke, Mexican-inspired small plates that will turn into the brunch meal of your dreams in no time. Peruvian French toast, Mexican Eggs Benedict or breakfast fries – everything is possible here. You can get brunch on Sundays and Saturdays between 10 a.m. and 3 p.m. – including free refills of your Mimosas or Bloody Marys.
Conclusion
You want to brunch at home in Vegas style? No problem! Get inspiration from the featured buffets and then settle in while trying your luck at one of the top NZ casinos!