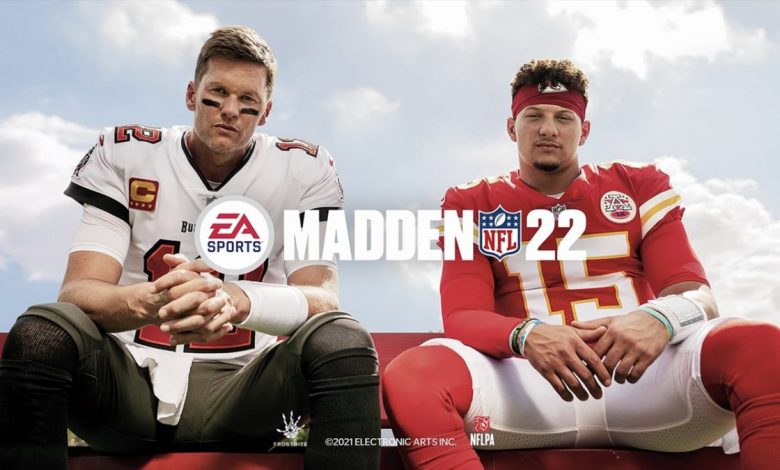 Want to score more in Madden NFL 22? You've come to the right place! After going through the tips and tricks mentioned in this guide, you will find yourself playing Madden NFL 22 better than ever. And for those who are into playing the Ultimate Team mode, we have also put the link to a website that sells Madden 22 coins at the best rates.
Make Sure Your Settings are Right
How familiar are you with American football? NBA 2K is the only sports game series that I'm into and the first time I tried Madden NFL 19, I wasn't able to figure out what was going on in the field. Later on, I realized that my difficult level wasn't set to the lowest and I had a pretty hard time playing it because I could hardly get one of my players to catch the ball.
For beginners, Arcade Mode is the way to go! If you know the basics of American football and would prefer a challenging match, set the difficulty to 'Competitive', and the experience will be similar to watching one of those actual games on TV.
Also, test 'Rookie' and 'Pro' difficulty levels and locate the sweet spot from where you can take on improving your game. Feel like you are getting better at grabbing the ball and scoring them points? Ramp up your difficulty level and if you perform well enough even at the newly set difficulty level, it just means you are getting better. And also keep in mind that toning down the difficulty in case you get frustrated is nothing to be ashamed of.
Skills Trainer in Madden NFL 22
Madden NFL 22 comes with a built-in trainer, which teaches you everything from the basics to the more complex executions in Gridiron (another name for American Football). You can launch the trainer from within the 'Exhibition' tab in the main menu. The trainer will leave no stone unturned to make you familiar with the gameplay and control mechanics in Madden NFL 22 while also giving you a taste of how you can execute complex moves.
Since you are reading about Madden NFL 22, you might find NFL Draft interesting as well. Madden NFL 22 Xbox Series X: Having FPS Issue? Fixed!
In order to get a proper hold over how the game works, you might want to spend some time watching the actual game on TV and see how passing and moving around the field works. Skills Trainer aims at improving the skills of newcomers to the series without making it seem too overwhelming.
Did you know that you could gain access to exclusive Ultimate Team packs for completing drills included in the Skills Trainer? However, if you don't wish to complete the challenges but would love to try out locked content, you could go ahead and purchase cheap Madden 22 coins (best price guaranteed in that link) and use them to obtain content from the in-game store.
Keep an Eye on the Clock
When it comes to winning in an NFL match, time is of utmost importance. There's no reason to be all pumped up and sweaty if you are leading with a decent margin and are entering the fourth quarter. Just make sure to take it slow maintain a proper lead on the opponents.
Being on the lead means you just need to bar the opponents from scoring in order to win the game and nothing works best to hog time as does running the ball among your teammates and never letting an opponent take possession. You can opt for scoring if you find a wide enough gap but there's no reason to sweat it and be all over the place.
No Risk-Taking Unless Absolutely Necessary
It's worth taking risks only if your team is short of time with the opponents in lead. Being in the lead or a tie means you should try your best to stay from anything that would tumble your team's score.
For instance, get rid of the ball by pressing R3 so as to prevent loss of yards if your quarterback is under an enormous amount of pressure. Don't even think of putting pick six at risk just to stack up on a couple more yards.
Keep in mind! Be in the know about your team's status in the field and make decisions that would put you in the winner's bandwagon.
A Quick Look at Madden NFL 22 Ultimate Teams
With Ultimate Teams in Madden NFL 22, you can build the line-up of your choice with the latest NFL superstars and spit fire in Madden NFL 22 online. Ultimate Team challenges are meant for polishing your skills and more play equals more unlocks. Perks and rewards that you collect by completing those challenges can be used for improving your team's progression. Don't want to spend time on completing challenges? Looking for a shortcut to making the best Ultimate Team in Madden NFL 22? Madden 22 coins are the way to go!
Read Next: How to Get Free Skins In Fortnite