Games
Pass the Time with Mobile Games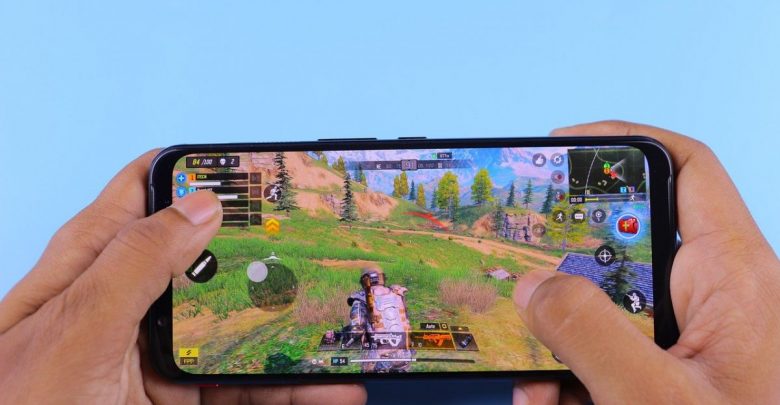 Even during the busiest times of our lives or during stressful situations, we will all have some downtime where we can just kick back and do something to pass that time. With so many people around the world using mobile devices on a daily basis, playing games on a phone or tablet has become one of the leading ways for people to pass time. With thousands of games available, there are easy ways to pass the time while waiting in line, stuck at an airport, or to just pass a few minutes during a busy and hectic day.
Mobile games are designed to offer fast access and simple gameplay so that you can enjoy a basic form of entertainment using a mobile device. You do not have to have the latest phones or the most expensive to benefit from mobile gaming. You will find there are apps and free games all over the place, so no matter what device is being used, you will find games that can pass the time while offering some forms of entertainment. 
Here, we take a look at the types of games that many people choose when looking to waste a few minutes or just take a break from reality. You will find that most games offered on mobile devices are free to access, which is even better for casual gamers who just want to play for a few minutes.
Arcade Games
These types of games have been popular for years and have been offered for play on many platforms. From the standard games in an arcade gallery to arcade-style games on video game consoles, you will surely be aware of many of the most popular games developed over the years. These types of games are also very popular with those that use a mobile device to play games to pass the time. This genre of games has been the most popular among players and accounted for more than 63 million downloads in the past few years. 
With mobile arcade games, there is a focus on gameplay instead of a storyline, so it is a great option for a short gaming session if you just want to squeeze in a few games. With short play times, instant challenges, and very basic gameplay, arcade games are a perfect way to play for a few minutes during a busy day. Some of the top played games include Minecraft, Angry Birds, and Space Frontier.
Action Games
If you have some extra time and want to enjoy thrilling games, action games are a great choice. These are almost just as popular as arcade games and there are hundreds of titles that can be downloaded or accessed for free on gaming sites. With an action game, you will make use of reflexes and reaction times to complete challenges and advance in levels. These games can be more intense than an arcade game and can often have enhanced graphics and gameplay. They will require more time to play and are often the most addicting types of games offered. Some of the action games that are great for passing time include Infected Wars, Gangstar City, World of Tank Blitz, and Flippy Knife.
Puzzle Games
If you are someone that likes to solve problems and figure things out, puzzle games are a perfect way to pass the time using your phone or tablet. These games make use of problem-solving skills and you will find all types of games being offered online and through apps. Players will have a certain amount of time to complete puzzles or levels, adding to the challenge of the game. Puzzle mobile games are quite enjoyable and since they are fast-paced games, they surely help pass the time while presenting an entertaining and enjoyable experience.
Casual
Casual games are among the most played to pass time and they are games that are designed for a broad audience. They typically do not have a high learning curve and are very easy to play. Most of these games have simple controls and are very basic. With simple rules and short game sessions, you can squeeze games into any busy schedule to play for hours to pass the time with a relaxing and stress-free game. 
You will find that casual games cross many genres, so there are thousands of choices to suit your gaming needs and preferences. Some types of casual games include hidden object games, trivia games, card and board games, and even some adventure games. New casual games are always being created, so there is never a shortage. They provide a great way for a simple gaming experience and a perfect option for those that have time to kill. Check out some of the popular casual games that are enjoyed by players all over the world like Slingo Quest, Diner Dash, Bejeweled, Mystery Case Files, and Gardenscapes.
Gambling
If you are a fan of casino games, gambling games are the perfect option. You will find many free apps to offer games that can be enjoyed risk-free. These types of games provide a great way to enjoy some casino action on slots or blackjack and they do not require any money to play. On the other hand, there are also apps from online casinos that can be downloaded. 
With these, players can create accounts and play games for real money. They can enjoy winning huge payouts from some of the top games in the industry from leading providers like Microgaming, IGT, NetEnt, Playtech, and more. With mobile casino games, you will find the same types of games featured at land casinos and you can make use of strategies and skills to win payouts. Most people who enjoy casino games will be a member of an online site where they can enjoy promotions, new game releases, and even live dealer games that are played in real-time and are streamed from land locations.
No matter how much time you want to pass or how much you want to invest in your mobile gaming experience you will be able to find thousands of titles available. From free casual games to the most complex casino titles from trusted online casinos, you will find many ways to pass the time and be entertained with mobile games.