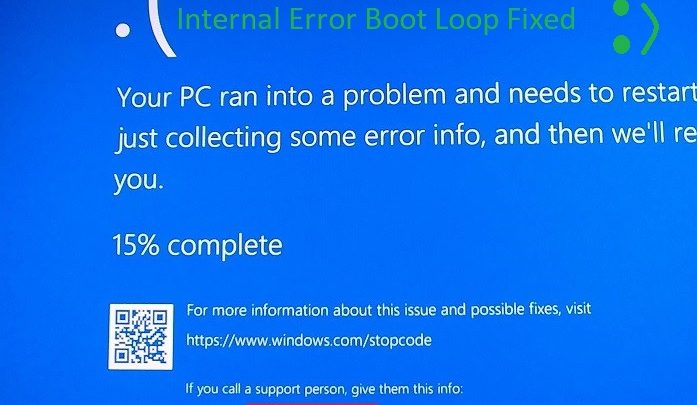 Getting blue screen of death with Video TDR Failure error code on Windows 10? Your graphics card might have been damaged due to overheating or power supply issues or it might just be that a recent driver update has messed things up between your card and the operating system. If you have a faulty graphics card, the only thing that is going to fix this issue is getting a new one. I don't want to get your hopes up by asking you to follow 27 different troubleshooting methods (one of them being resetting your Windows 10 by keeping all your files). This guide will fix Video TDR Failure issue on Windows 10 if it's a graphics card driver issue you are facing. For resolving related hardware issues, you will have to take your device to a service center and there's no other way around that. Please bear in mind that this guide is designed for fixing driver-related issues for the video adapter with which you are getting the Video TDR Failure error.
Video TDR Failure Blue Screen of Death Windows 10
Video TDR Failure can occur whenever you try to run any graphics-intensive stuff on your system. For instance, BSOD associated with Video TDR Failure can kick in when you are playing a game or even when watching a video. When your graphics card starts doing its job, there can be output-related issues in case a faulty driver has been installed.
To make things worse, Video TDR Failure issue might evolve into Video Scheduler Internal Error (also resulting in BSOD) and your PC can go into a reboot loop. To temporarily fix this issue, you will have to entirely disable the dedicated graphics card installed on your system.
Changing your name on Fortnite is pretty easy. Check here to learn how!
Disabling Dedicated Graphics Card to Fix Video TDR Failure
Deleting your dedicated card's driver from 'Control Panel' means that you have disabled communication between your system and the graphics processing unit. A device driver software is required for proper communication between your operating system and the associated hardware. For instance, if you uninstall Touchpad drivers, no matter how hard you slide your hands there, the pointer on your screen won't move an inch. I'm sure you get the idea.
In this guide, I'm covering the troubleshooting steps for Nvidia cards.
Hold 'Shift' then click on 'Restart' from the 'Power' options in Start Menu.
The operating system will now let you choose among a bunch of options. In the 'Choose an option' window, click on 'Troubleshoot', and in the window that follows, select 'Advanced options'.
In the 'Advanced options' section, locate the 'Startup Settings' tab inside which you will click on 'Restart'.
Upon restarting, you see a variety of options for modifying Windows' startup behavior.
Tap '4' on your keyboard to boot into 'Safe Mode'.
When your system has booted in Safe Mode, only the most important applications and programs are running in the background so not all the BSOD errors that occur in normal bootup will occur in Safe Mode.
You will now uninstall the driver and related applications for the display adapter that is encountering Video TDR Failure error. I had faced this issue with GeForce GTX 1060 on Acer Nitro 5. All I had to do was use DDU and get rid of all Nvidia-related applications (like GeForce Experience, Graphics Driver, PhysX Driver, etc.). If you haven't downloaded DDU and your PC has gotten caught reboot loop (most likely because of Video Scheduler Internal Error), you might want to download DDU on another device and copy it to the faulty PC. Otherwise, you can choose 'Safe Mode with Networking' so that you can fetch the installation files for DDU from the web.
Don't forget to check out the hottest article on Gamers Suffice! How to Play Roblox on PS4 – Create and Play Fan-Made Games Online
Using DDU to Fully Uninstall Graphics Card Driver
Upon launching DDU, choose the faulty display adapter from that drop-down menu (right portion of the app's window) and click on 'Clean and Restart' option (first one).
More often than not, DDU will ward off everything related to your dedicated graphics card from your system. If you can't seem to find your way around DDU, you can also manually uninstall your display adapter's driver software from Control Panel. After the driver software has been uninstalled, your PC will no longer have BSODs due to graphics card-related errors. In other words, you have temporarily fixed the Video TDR Failure issue by entirely switching off your graphics card.
Next stop? Wait for Nvidia to release a new driver update for your graphics card. Even if downloading the latest updates for your card does not fix the issue, you might be harboring a faulty one.