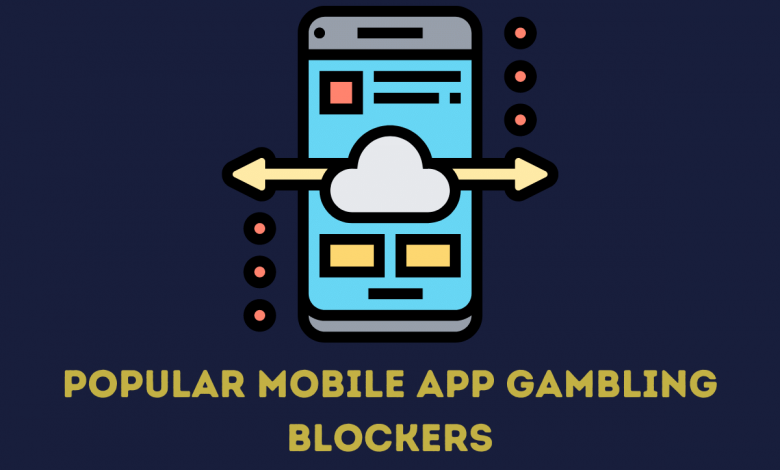 Gambling can be lucrative and fun, but if the patterns remain unmonitored and you begin to chase losses, it's vital to put the brakes on. There are various ways to block all gambling activity from UK websites and offshore online casinos. Thanks to the SENSE (Self Enrolment National Self Exclusion) scheme like GamStop, you can also cease visits to the local casinos. But it has a drawback, there is still a chance to stop GamStop and it is pretty easy to to it with non GamStop casinos. Here are the popular options for players looking to block all gambling material and websites include:
Game Blockers – Includes apps (Gamban, Betfilter, Gamblock, Net Nanny, etc.) we discuss below.
Block Gambling Transactions – A banking feature that allows players to protect their accounts from being used for gambling-related transactions.
Internal Blockers – Exclusive casino-independent schemes, limits and controls for problem gamblers.
Whether you want to take a short break from gambling or help a problem gambler, it is vital to review existing solutions. In this review, we examine the top mobile app gambling blockers available for players in the UK.
Gamban
Gamban is the leading self-exclusion app in the UK and offers an easy way to block most online casinos and sportsbooks in the EU. It is definitely one of the most popular blockers and it is worth installing it. The app uses a database featuring a list of online casinos, sportsbooks, bingo sites, slot sites, mobile casinos and operators licensed by the UKGC, MGA and other EU jurisdictions. Once installed, players cannot access any website or app in the database. Gamban currently blocks more than 13,000 online gambling platforms, and players can add new sites they were able to access while the app is installed.
Gamban Pros;
Available for Android and iOS smartphones, tablets and iPads, as well as desktop
Includes free version players can use to block sites under the 14-day free trial
Easy to set up and instantly blocks gambling websites in the EU
The app is irremovable for the duration of the license
Flexible self-exclusion terms
Gamban Cons;
Paid app, unlike GamStop, which is free for all UK players
The database needs constant updating and may leave room to join newly released sites
Works only on the device it is installed
Gamblock
Founded in 2000, Gamblock is one of the most reliable app-based gambling blockers available for UK punters. You can download Gamblock for your device; the app works across Android and iOS smartphones, tablets, and iPads and features computer clients. Like other gambling blockers, the app instantly prohibits access to online casinos, sportsbook, crypto trading sites and other gambling-related content. However, Gamblock doesn't rely on a database. Instead, the app uses sophisticated algorithms to identify and block online gambling websites, adverts, promotional messages, pop-ups and all forms of gambling material. Gamblock is also the solution governments and organizations use to protect company computers and devices from gambling.
Gamblock Pros;
Cross-platform support with seamless compatibility
Doesn't feature loopholes left by database-based systems
Quick setup and starts working instantly
It's impossible to uninstall before the license term expires
Premium choice for governments and companies
Gamblock Cons;
May block even regular games, and some sites
Slot customer support services
Tied to the device
Betfilter
Betfilter began as a windows gambling blocker but introduced mobile apps in 2020, providing mobile gamblers with an easy solution for blocking access to specific sites. As the name suggests, Betfilter allows users to select gambling websites from which they want to be restricted. Players can also block all gambling websites, including the UK and non-UK platforms. Like most mobile app gambling blockers, Betfilter is paid software that provides single-device and multiple-device licenses. Once installed, players cannot uninstall the app until the permit expires. They'll also block all gambling sites instantly, unlike GamStop that needs 24 hours.
Betfilter Pros;
Works across modern devices, including smartphones and tablets
Blocks access to gambling websites and materials
Players can choose sites to be blocked
Irremovable for the duration of the license
Betfilter Cons;
Relies on a database, leaving loopholes between updates
Paid software tied to the devices on which it is installed
BetBlocker
The BetBlocker mobile app is another excellent choice for players looking to block gambling related material. Like other apps, players must install the software, and it uses a robust network of databases featuring licensed UK and non-UK gambling websites. Players can also add to the library by reporting accessible websites, and the app is irremovable after installation. BetBlocker prohibits access to websites, gambling adverts, promotions, messages and more. The app also features parental control, so you can block various categories of online content in addition to gambling. The license terms range from two months to five years, making BetBlocker one of the top apps for short term and long term self-exclusion.
BetBlocker Pros;
Compatible with modern Android and iOS devices
Starts working immediately after installation
Blocks other online content like adult content
Remains irremovable for the license duration
Has flexible terms
BetBlocker Cons;
Uses a database that needs to be refreshed when new sites emerge
Works on the device it is installed
Other App Gambling Blockers
Various other mobile app gambling blockers are available for UK and EU punters. NetNanny is one good example that works more like BetBlocker and features parental control features to protect you from various contents. Players can also leverage other game blockers, such as GamStop, which involves online registration you can complete on a phone browser. GamStop is free of charge and blocks all licensed UKGC casinos and sportsbooks for six months to five years. The voluntary self-exclusion scheme is designed for UK punters, and all licensed operators must participate.
Summary
Gambling apps can restore sanity to your phone, blocking all promotions and adverts from gambling websites and prohibiting access to your favourite online casinos. Each app works differently and offers varying licenses and terms but share the same outcome. They simply block access to gambling websites. Some are free, but most are paid software, and players can purchase licenses for all the devices they use to gamble.