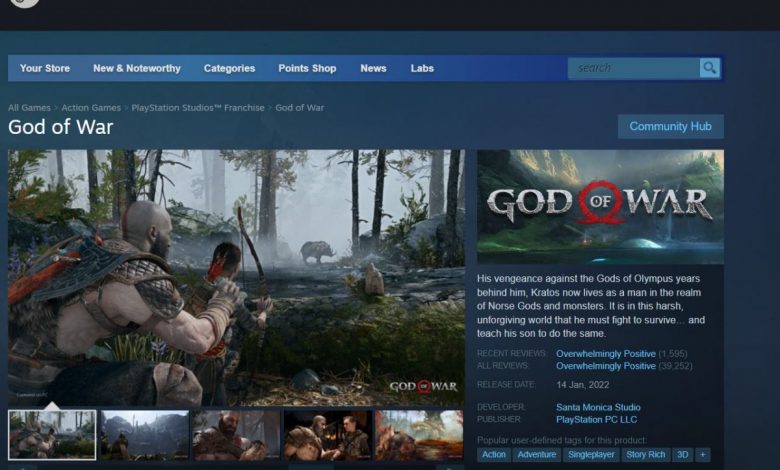 Just installed God of War on PC and you can't really wait to play but there's this oh-so-long intro video right before the game starts so you are here because you want to entirely skip the intro video, don't you? Look no further! After going through this guide, you won't have to wait for the intro video to be over and can jump into the game as soon as it loads.
Since the intro video gives you an insight into what all events have occurred before the ones that will take place in this installment of God of War, developers haven't included an option to skip it entirely. Therefore, follow the workaround mentioned below and you will be up for playing God of War campaign as soon as you load into the cutscene section.
Having network issues on your PS4? You should check out 'Change DNS on PS4: Solve PS4 Network Issues'.
Ways to Skip God of War Intro on PC
There are two possible workarounds that you can follow to get rid of the intro in God of War PC. You could either install this plugin called 'Skip PlayStation Intro Video on Startup' available at the official Nexus Mods website or simply get rid of a file in your installation directory. Deleting the file causes the intro to be skipped on God of War PC.
Installing the plugin or deleting that file should not have any effect on the game's loading time. You can jump into the game early only since you don't need to wait for the intro sequence to be over.
Want to play Valorant on PS4? Learn more about the game and when it will be coming to PS4 by clicking that link.
Delete This File in Installation Directory to Skip God of War Intro Video on PC
Launch Steam, head to the library, and locate God of War.
Right-click on the game's icon and select 'Manage' from the drop-down menu.
Head to the directory where the game has been installed by choosing 'Browse local files'.
The file responsible for playing the intro sequence is named 'ps_studios_long_strawberry_4k30_006.bk2'. It can be found in the 'Cinematics' folder located within the 'Exec' folder. Go ahead and delete the file.
After following these steps, it won't take long for you to realize that the game is loading early since the initial splash screen logo will no longer be shown.
Use Mod to Skip God of War Intro on PC
Alternatively, you can install this plugin called 'Skip PlayStation Intro Video on Startup' from the official Nexus Mods website. This mod was made public only two days after God of War launched on PC. Head to the official website of Nexus Mods and click on the download link located at the top right corner of the page. Install the plugin by granting administrator privileges and you are ready to roll!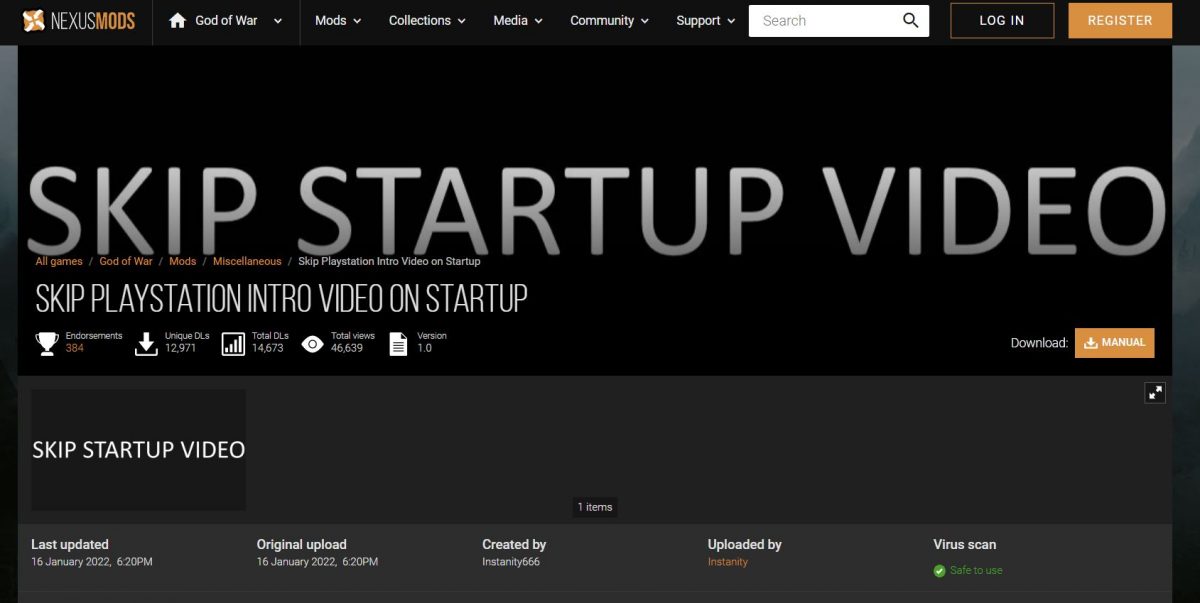 Frequently Asked Questions for God of War PC
Is God of War Free to Play on PC?
No! You would have to purchase a copy of the game off Steam. On a normal day, the game will cost you $49.99.
Can I Play the Previous Iterations of God of War on PC?
Not all iterations of God of War are playable on PC since it's basically considered a PlayStation-exclusive title.
How Long Does It Take for a Player to Achieve 100% Completion in God of War PC?
Players have reported that it takes anywhere between 50 to 80 hours for achieving 100% completion depending on the ability of the player.