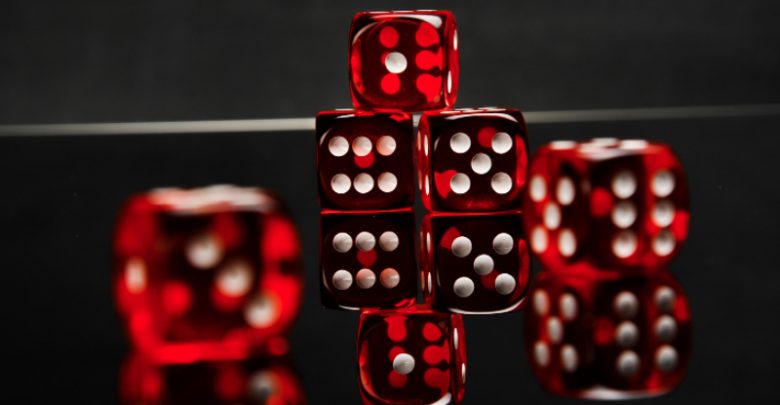 Stake.us is one of the biggest sweepstakes casino brands in the US right now. Fronted by rapper Drake, the brand is also partnered with the UFC and Premier League football club Everton.
If you register a new account today, you can claim an exclusive Stake.us free money bonus with this promo code: MIKBONUS. This code gets you a 5% rakeback bonus which you can read more about in this Stake.us review.
5% rakeback bonus is available with the exclusive Stake.us promo code: MIKBONUS
Real world prizes available through sweepstakes
Over 300 slots games
Free-to-play options available
| Website | https://stake.us/ |
| --- | --- |
| Address | 28 Oktovriou, 313 Omrania BLD, Limassol, CY-3105, Cyprus |
| Welcome Offer | 5% rakeback with promo code: MIKBONUS |
| Owner | Sweepstakes Limited |
Register Now & Use Exclusive Code MIKBONUS
Stake.us Promo Code and Free Sweeps
When you first sign-up and create an account with Stake.us, do not forget to use this exclusive promo code: MIKBONUS. This will activate a 5% rakeback bonus, which will see you get a return on your net losses each week. All of your lost bets, both in Gold Coins and Stake Cash, will be totaled up across the week. At the end of each seven-day period, you will receive 5% of that amount back. This extra bonus helps passively limit your losses and maintain your bankroll as you play.
In addition to the exclusive bonus that you can claim with the promo code provided above, there is also the regular welcome offer. With this offer, you will get 10,000 free Gold Coins and one free unit of Stake Cash just for registering your account. You can then claim more free virtual currency every 24 hours through the daily login bonus.
Is Stake.us legal in the US?
To provide a full answer to this question, it's first necessary to look at what type of operator Stake.us is. This website does not provide real money gambling of any kind, and therefore, it is not as heavily restricted as online sportsbooks and real money casinos.
Stake.us is a sweepstakes casino, meaning you bet on the games using virtual currency, rather than real cash. Despite this, you still have the chance to win real money through sweepstakes prizes – but that will be covered in more detail later. For now, let's look at who can legally play at Stake.us.
Players over 21 from 45 US states can legally register an account and play any of the games at Stake.us. Players from the following states cannot access the Stake.us website:
Idaho
Kentucky
Nevada
New York
Washington
It is also worth mentioning that players in some states may have a restricted service. In states with stricter sweepstakes laws, prizes may be limited or voided altogether. For example, in Florida, the maximum value of a sweepstakes prize that you can redeem is $5,000.
Does Stake.us pay real money?
The games at Stake.us do not pay out real money directly, in the same way as you would at a licensed online casino in New Jersey or Pennsylvania. Players in most legal states can win prizes, but they can only be redeemed later.
This is done through the sweepstakes system, which will be covered in plenty of detail throughout this review. Additionally, you can read more about the Stake.us casino and its prizes here at SweepsCash.
How to win money on Stake.us
It's clear that Stake.us uses a virtual currency, not real money, for betting on games. However, if you want to know how to win real money, you first have to know the difference between the two types of virtual currency.
If you play games in Standard Play using Gold Coins, the main virtual currency, you cannot win real money prizes of any kind. Gold Coins only exist within the confines of the casino and cannot be withdrawn or used to redeem cash.
If you want to win prizes, you need to play games in Promotional Play using Stake Cash. Once your Stake Cash balance reaches a certain threshold, you can use it to redeem prizes at the exchange rate of 1 Stake Cash = USD 1.
However, rather than come in the form of real money, you can only redeem your prizes as cryptocurrency, gift cards, or merchandise. You can win prizes at Stake.us by completing the following steps:
Create your Stake.us account with the promo code: MIKBONUS.
Purchase a pack of Gold Coins with a Stake Cash bonus.
Play games in Promotional Play mode.
Redeem prizes in your account once you have enough Stake Cash.
Stake.us Payment Methods
Although you can't deposit and bet with real money at Stake.us, you can still make purchases of Gold Coins. Additionally, you will need a crypto wallet if you wish to redeem your prizes as cryptocurrency. Below, you'll find a table containing all of the payment information that you need to know about:
| Method | Limit | Processing time | Fees |
| --- | --- | --- | --- |
| Cryptocurrency* | Max. $300 per transaction and $2,000 max. per day | 0-15 mins | None** |
*There are eight accepted cryptos: Bitcoin, BTC, Ethereum, Litecoin, Ripple, Dogecoin, Tron, and Tether, all with the same conditions.
**The operator doesn't charge fees, but blockchain fees apply.
Register Now & Use Exclusive Code MIKBONUS
Stake.us Reviews – Payouts
Now that Gold Coin purchases have been dealt with, it's time to deal with the payout process. Before getting to prize redemption, though, it's first worth looking at the games and how they payout. Once again, it's important to highlight the difference between the two different ways you can play at Stake.us, as this affects how you are paid out:
Standard Play: In this mode, you make your bets using Gold Coins, so your winnings from all games will be paid out in the same virtual currency.
Promotional Play: Selected games can be played in Promotional Play using Stake Cash. Any winnings you receive will be paid in Stake Cash, which you can then use to redeem prizes.
Does Stake.us really pay?
Stake.us is an operator known for always paying out winnings on games. However, you first need to fully understand that your winnings will only be directly paid into your account in either Gold Coins or Stake Cash. You will never receive a direct cash payout from this operator – you have to manually redeem prizes yourself in your account.
Below, you can find a more detailed explanation of how both virtual currencies work at Stake.us:
Gold Coins is the main virtual currency, and you will usually have thousands in your balance at a time. However, Gold Coins have absolutely no real-world value and cannot be withdrawn or used to redeem prizes. You can get free Gold Coins through promotions, and can also purchase some in bundles.
Stake Cash is paid out in far more modest amounts, since it holds more value. While you cannot swap your Stake Cash for real money straight away, you can use it to redeem prizes in three different forms – crypto, gift cards, and merch. Stake Cash cannot be bought and can only be accrued through bonuses and promotions.
Register Now & Use Exclusive Code MIKBONUS
How to Cashout at Stake.us
The process of cashing out at Stake.us works much the same as at most online casinos. If you decide to finish playing a game once you have some winnings, you can simply quit the game, and the winnings will be added to your balance.
However, Stake.us also has an additional feature when it comes to cashing out. Some games in the Stake Originals series have an automatic gameplay feature. This means you can set an automatic win limit, after which the game will stop and cash out itself.
Stake.us Sweepstakes Withdrawal
Rather than making a withdrawal in the strict sense of the word, you will need to use your Stake Cash to redeem prizes. The exchange rate for this is 1 Stake Cash = USD 1, and you will need to have a certain amount of Stake Cash in your account before you can redeem them for prizes.
You can start the process of redeeming your prizes as follows:
Go to the "Wallet" in your account.
Click the button to "Redeem".
Enter the amount you wish to redeem.
Provide the documents for verification.
Receive your prize in your chosen form.
Your prizes cannot be paid in USD, but will be given to you in crypto, gift cards, or merchandise. Here is how you can receive each type of prize:
Crypto: You can choose to receive your prizes in one of eight cryptocurrencies – Litecoin, Bitcoin, BTC, Ethereum, Ripple, Dogecoin, Tron, and Tether. Your prize will be paid into your wallet, so make sure it accepts your crypto of choice.
Gift Cards: Gift card prizes will be sent to you digitally via email. By default, it will be sent to the email attached to your account, but you can request it be sent to another address if you so wish.
Merchandise: These prizes will be physically sent to your home address by post. They will use the verified address from your ID attached to your account. It's therefore essential to ensure all your information is up to date.
Games at Stake.us
The bulk of the games lobby at Stake.us is made up of slot games, with over 330 titles available. All slots games at Stake.us have been provided by the following three software games studios:
Pragmatic Play
Hacksaw Gaming
Stake Originals
Pragmatic Play is one of the biggest and best-known slot game developers in the world, with popular titles including Sweet Bonanza and The Dog House Megaways. Both of these and a lot more are available at Stake.us.
Hacksaw Gaming is a top-tier studio renowned for producing high-quality games with quirky themes. Two of the best Hacksaw games at Stake are Chaos Crew and Joker Bombs.
Lastly, Stake has developed three slots games in-house – Blue Samurai, Scarab Spin, and Time of Life. These three slots are unique and have a design similar to the rest of the games in the Stake Originals series, which you can look at below.
Stake Originals
While the slots are far more plentiful, the unique Stake Originals games provide this operator with a strong USP. Games such as Crash and Dice have simple rules with quick rounds that last just seconds. More importantly, you as the player have an input in the outcome of the game – it isn't left to chance.
Some of the main attributes of Stake Originals are as follows:
High RTP – up to 99%
Provably Fair
Simple gameplay
Other Genres
As well as the slots and Stake Originals, there are also other game types available at Stake.us. You can find a small selection of table games, including roulette and video poker, as well as some live dealer games.
Does Stake.us have an app?
Stake.us currently does not have an official mobile app available. It also appears the operator is content to market itself as a no-download casino gaming platform. Therefore, it seems unlikely that one will be available in the near future.
Instead, you have the mobile-optimized website, which is essentially a like-for-like substitute for the desktop version. All of the same games and features are present, only that some menu bars have been condensed into buttons that release drop-down menus.
Customer Support
If you need to contact the customer support team, there are two options available. Firstly, you have the customer support email address, which provides a suitable service.
The main way through which you can contact them is by using the live chat. This is constantly available at the bottom of your screen via the headphones icon. You can directly message the support team using this feature, or use the help center articles contained within it.
Website Design
Given the lack of an app, everything must be done on the Stake.us website. Thankfully, it's clear that the development team behind this platform has put a lot of effort and resources into it. All games and sections of the site can be reached within one click via the menu on the left of your screen. You can browse the games based on category provider or by searching the game's name. The design is dark, modern, and minimalist.
 Is Stake.us Safe – Who Owns Stake.us?
Stake.us is a sweepstakes and social casino brand owned by Sweepstakes Limited. Although the company HQ is in Limassol, Cyprus, Sweepstakes Limited also has a US address in Dallas, TX.
How to Delete your Stake.us Account
You can close your Stake.us account at any time by contacting them via the customer support email address. If you close your account, access will be limited, and you will lose your remaining Gold Coins and Stake Cash.
Stake.us Reviews – Conclusion
Stake.us is a fun social casino with a unique range of games and a low house edge. While you can't redeem prizes in USD, the crypto option does give you something with monetary value. The lack of a mobile app might be frustrating for some players, but the mobile-optimized website is a suitable alternative.
Register Now & Use Exclusive Code MIKBONUS
Stake.us Review FAQ
???? Can you win real money on Stake.us?
Stake.us is not a gambling site, it is a sweepstakes and social casino. This means you play with virtual currency instead of cash on the website. However you can win cryptocurrency prizes by playing with Stake Cash which act like sweepstakes entries).
❓ How do I claim the welcome off at Stake.us?
You can claim an exclusive welcome bonus at Stake.us by using the promo code: MIKBONUS. Additionally, there is also a regular signup promotion that you can activate simply by registering your account.
???? Can I get free sweeps at Stake.us?
Yes, you can get free sweeps in a number of different ways at Stake.us. The welcome offer, reload bonus and bonus purchases all come with free Stake Cash, which is this operator's version of sweeps coins.
Read Next: Add Friends on Minecraft: How to Guide