Internet
The Rise of Online Gambling in 2022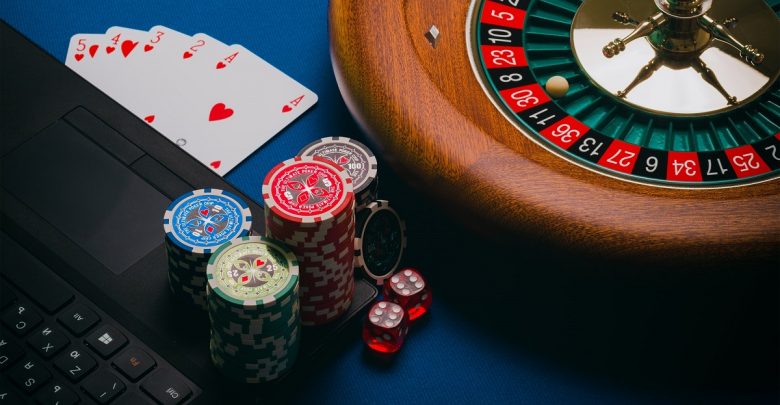 According to a recently published report on Business Wire, the global online gambling market is expected to pass $81 billion this year, up from $73.42 billion in 2021. This comes to a compound annual growth rate of over 10%.
The main reason for this growth is the recovery from the pandemic. Gambling operators are resuming their business and overcoming the impact of containment measures such as commercial activity closure, remote working, and social distancing.
In 2026, the market is projected to reach $115.13 billion.
Where are the Most Players From?
The most prominent region in last year's online gambling market was the Asian Pacific. Analysts expect Eastern Europe to be the fastest-growing region in the forecast period, followed by Western Europe and North America.
Increased Adoption of Smartphones is Driving the Market
The online gambling market is flourishing with improved internet access. Far more people worldwide use cell phones than laptops or desktop computers. In the vast majority of countries surveyed, four out of five people in the industry use cell phones.
A study by the Gambling Commission showed that, especially among younger people, cell phones were the most common way to access gambling platforms even before the pandemic. The report showed just under a fifth of respondents gambled online in 2020 at least once, while more than a fifth gambled in 2019.
Cutthroat Competition
Against the backdrop of these facts, it's no surprise that platforms are racing to offer the best terms to attract new clients and keep existing ones, including the best promotions. An example is Caesars, one of the top casino operators, which is offering a very lucrative bonus. Here is the Caesars Casino bonus code for more information.
The Inconsistency of Online Gambling Laws
Laws dealing with the respective regulatory and legal issues vary from country to country. For instance, the gambling regulatory process is very complex in the US. On the other hand, gambling is strictly controlled and regulated in countries like India. It's hard to be familiar with laws in general, considering each individual government enacts different ones all the time.
In every event, it's essential to use only compliant gambling sites that are operated ethically and lawfully. Otherwise, your funds won't be safe with them.
Esports Betting
Esports betting allows for improved in-game betting opportunities, more accurate betting, and new data-driven customer experiences. It has emerged as a game-changer for bookmakers. In 2021, it was one of the most significant online gambling trends. However, analysts diverge on their predictions of whether esports betting will keep growing.
FIFA and other online games were extremely popular during the pandemic. However, other games didn't fare as well. According to some analysts, this could show that esports betting only served to replace real sports betting during the extensive series of lockdowns.
Trends and Tendencies: VR and AR
The rise of online gambling in 2022 goes with several notable trends. Virtual reality headsets have turned out to be nothing short of a revolution in the industry. You can go into any virtual casino and play any game you want without leaving your living room.
The Blockchain as Fraud Prevention
Cheating and fraud have plagued online gambling. Many online casino operators have been accused of lacking transparency and hiding their dealing methods and other internal processes. The blockchain has proven pivotal in terms of addressing these concerns, allowing all stakeholders to see what is happening behind the scenes.
Read Next: PS4 Controller Flashing White? 3 Ways to Fix it Now!