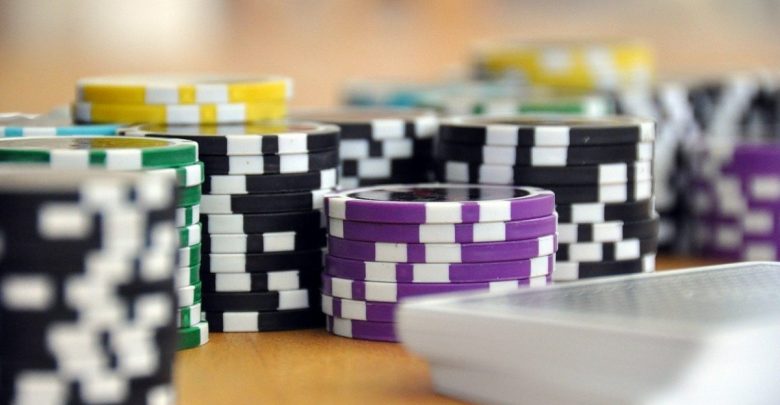 When it comes to gambling, whether in a traditional brick-and-mortar casino or the online realm, understanding the unwritten rules of conduct can greatly enhance your overall experience and foster positive relationships with fellow players. This comprehensive guide aims to provide you with a wealth of essential dos and don'ts in gambling etiquette, ensuring a respectful and enjoyable gaming environment for everyone involved. Embark on this journey with us and discover the secrets to becoming a well-rounded and respected player in this thrilling realm of chance and fortune.
Crucial Etiquette Guidelines for Every Player
Do: Manage Your Bankroll Appropriately
Maintaining control over your bankroll is one of the most essential aspects of gambling etiquette. Setting yourself a budget and sticking to it can help you play responsibly, ensuring that your wagers don't exceed the limits of what you can reasonably afford. If necessary, set aside an amount of money that you can afford to lose, as it's important to remember that gambling is a game of chance and luck.
Don't: Give Unsolicited Advice to Other Players
It's important to remember that the decisions other players make are their own, so offering unsolicited advice or attempting to influence their choices can be considered disrespectful. Moreover, this behavior can become quite annoying to fellow players and should therefore be avoided.
Do: Respect Other Players
Respect is essential in any social setting, especially when it comes to casino games. All players have the right to make their own decisions and shouldn't be subject to ridicule or criticism for any of their choices. Additionally, maintaining a courteous attitude, even in tense situations, can help keep the atmosphere light and enjoyable.
Don't: Use Abusive Language
Using derogatory or abusive language towards other players is unacceptable and should be avoided at all costs. Stay respectful and civil throughout your gaming session, as this will create a more pleasant environment for everyone involved.
Do: Practice Good Sportsmanship
No matter whether you are playing at the jackpot games casino or placing bets in a sportsbook, it's essential to maintain good sportsmanship. Taking your losses in stride and staying humble in victory can help keep the atmosphere friendly and ensure that everyone is having a positive gaming experience. As such, showing respect towards other players' successes is an important part of the etiquette of gambling.
Tips for Selecting a Reputable Online Casino
When it comes to online gambling, conducting thorough research on the reputation of any casino you're interested in playing at is crucial to ensure a safe and secure experience. To find a reputable online casino, it is vital to consider the following key factors:
Valid gambling license and registration details: Best online casinos all hold a valid license from a recognized regulatory authority. Check their registration details to ensure legitimacy.
Accreditation from third-party organizations: Trustworthy casinos often seek accreditation from reputable organizations such as eCOGRA, TST, or iTech Labs. These organizations conduct audits to ensure fair gaming practices and player protection.
SSL encryption technology: Look for casinos that utilize SSL encryption technology to safeguard your personal and financial information. This ensures that your data is transmitted securely and protected from unauthorized access.
Wide selection of payment methods and customer support options: A reputable online casino should offer a variety of reliable payment methods to cater to different player preferences. Additionally, they should provide accessible and responsive customer support channels to address any concerns or issues that may arise.
By taking the time to conduct thorough research and considering these factors, you can ensure that any online casino you choose meets the necessary standards for responsible gaming, providing you with a safe and enjoyable gambling experience.
Wrap Up
Understanding and adhering to gambling etiquette is crucial for ensuring a positive gaming experience for both yourself and other participants. By managing your bankroll wisely, refraining from unsolicited advice, respecting other players, avoiding abusive language, and practicing good sportsmanship, you position yourself as a considerate player who contributes to a positive gaming environment.
Remember, selecting a reputable online casino is a critical step towards secure and fair gaming. By keeping these guidelines in mind, you can enjoy the thrill of gambling while maintaining respect for the game and your fellow players.