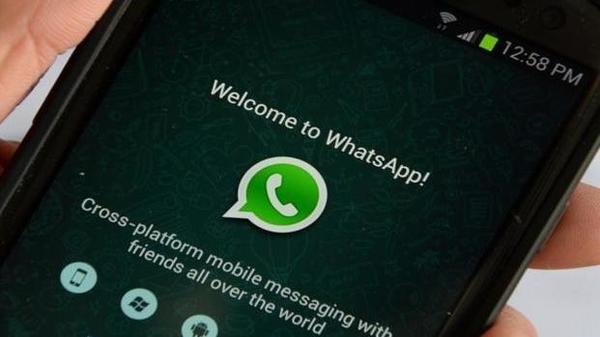 Highlights:
New WhatsApp Update Would Add Hide Button in the Mute Updates.
This new feature is available with the latest Android Beta Version 2.19.260.
To enable this, go into the three-dot menu and mute the user's story.
WhatsApp is no doubt the largest messaging app with having over 1billion users across the globe. It has recently rolled out a new update that would allow hiding muted status for its Android users. Every user who uses the WhatsApp has hundreds of contacts in the list.
While some might ignore the status update completely, others find it irritating to see the continuous status update. People who are using this have the option to mute some contacts, but for quite some time. However, it can be seen in the status tab.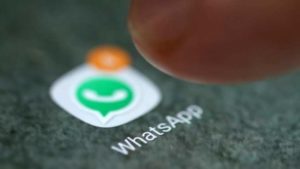 This new feature with latest beta version 2.19.260 would let you hide or remove the muted stories from the WhatsApp status section.
How to Enable This New Feature
The primary feature that this beta version introduces is to allow the users to hide muted status updates. The company is working under the beat mode and would release it soon for the public.
To enable this new feature, users would have to go into the three-dot menu and to mute the user's story. After this, the content would be hidden in the Status tab, but it can be accessed with an arrow if you want to see what's there.
WABetaInfo noted that this new feature is not available for the public. The developers are taking time to understand more changes how it would go, so the feature is rolled out to Beta Users and would go public soon.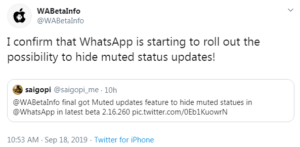 The muted status feature was first noticed in June with the beta version 2.19.183 and is now finally out for testing. Currently, the mute status is shown at the end of the scroll; this new update will hide this section completely. If you want to use this beta version feature, you have to download WhatsApp Google Play beta programme to see it. Also, you can download the latest version of APK Mirror.