Games
6 Free Horror Games Online to Play in 2022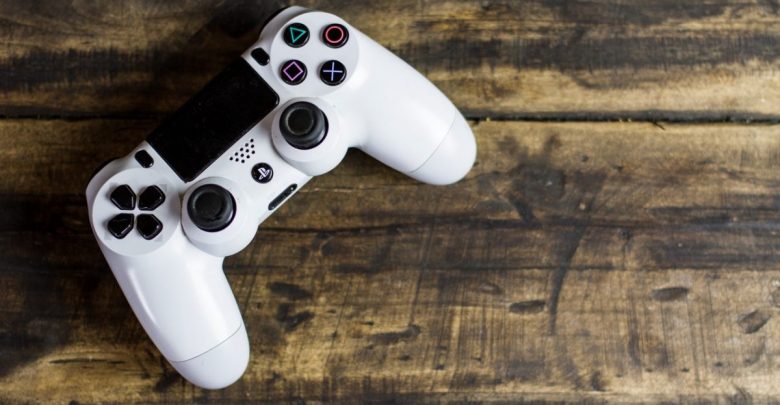 Horror games are a great way to unwind, especially if you're already in the mood for some scary stuff. Unfortunately, not all of us can afford to pay for new releases every time they come out.
Luckily for you though, there are plenty of scary games online that are just as good as their paid counterparts – and sometimes even better! To save you the trouble of searching for scary free games, here's a list of our 5 favorites.
1. Alien Shooter
Alien Shooter is a top-down shooter game where you play as a marine on a space station that has been invaded by aliens. Aliens enter through a teleportation gate, and your mission is to eliminate the aliens before they take over the world!
The game is simple to play and you can use the mouse to move and shoot. Plus, you get to use state-of-the-art weapons to kill your enemies: pistols, machine guns, plasma blasters, and extreme explosives!
The adrenaline-pumping action combined with suspenseful gameplay will keep you coming back for more. Think you have what it takes to save yourself and the world?
2. Dead Link: Pages Torn
Dead Link: Pages Torn is a mystery-adventure game that puts you in the shoes of Ellen, who discovers her sister Amanda has been murdered. You must find out who killed her and solve the mystery before it's too late.
The game takes place in Grace Manor, which has over 50 locations to explore as well as 28,000 downloads. The mansion is filled with puzzles that must be solved to progress through the story. In addition to finding clues about Amanda's murder, some of these puzzles will help you get closer to discovering other secrets hidden within Grace Manor itself!
It is an engaging psychological thriller with mind-melting puzzles that will keep you hooked until the end!
3. Demon Hunter: Chronicles From Beyond
Demon Hunter: Chronicles From Beyond, developed by KISS ltd., is a thrilling hidden objects game that takes place in an apocalyptic world. An ancient evil has awakened from its deep slumber and wants to take over the world. It's up to you to unearth the old secrets of a botched experiment and stop the evil before it gets the chance to fulfill its plans and entrap humanity in its evil.
The intriguing plotline and massive map will have you exploring over 40 locations across four unique areas such as abandoned mansions and laboratories filled with dangerous traps. Solve the mysteries and collect achievements to help humanity!
4. Mystery of Mortlake Mansion
Mystery of Mortlake Mansion is a free-to-play hidden object game that takes place in the 18th century. Players are tasked with gathering clues, finding hidden objects, and solving puzzles as they explore over 30 locations throughout the mansion. To win this game, you must break evil spells and free captives held by an evil spirit.
The game offers over 700 unique objects for players to find along with plenty of mini-games for them to enjoy. As if that wasn't enough content there are also additional rooms where players can spend their time collecting more rewards!
5. Zombie Shooter
If you like high-action, shooters where you have to fight off over 100 zombies at once then you'll love Zombie Shooter. It's a free horror game in which you'll have to survive against an army of zombies. There are over 1,000 zombies on each map and it's up to you to kill them all.
There are many weapons available to eliminate your enemies and also upgrades like armor or health potions. The achievements system allows you to unlock new weapons and powers for your character so they fight more efficiently against the undead.
6. Adam Wolfe
The game is set in the supernatural underground of San Francisco. The story takes place after a cataclysmic event called The Great Collapse caused the city to become abandoned. In this post-apocalyptic world, people can only survive if they take shelter underground and make peace with the supernatural beings that walk among them.
You play Adam Wolfe, a detective who must find his sister after she goes missing. As you explore the underground, you'll find clues and solve puzzles that will help you figure out where your sister went.
The game is full of adventure, dark corners, shady secrets, and ancient shrines that contain more secrets than you might be aware of.
Do you have what it takes to find Adam's sister, or will you be sucked into the evil, dark abyss that enslaves San Francisco?
Where to Find Free Horror Games Online
There are plenty of free horror games online to play, but not all of them are worth your time. Now that you've read through our list, you should be able to find one or two that suit your tastes and mood. Visit our online store for a wide range of free scary games with thrilling stories, action, and adventure.
We know that there are tons more out there, so if we missed one of your favorites please let us know in the comments below! Happy gaming!
Read Next: Xbox One Not Reading Discs? Fix it Now!