Games
Roblox Blox Fruits – Gameplay, Graphics, Features, and More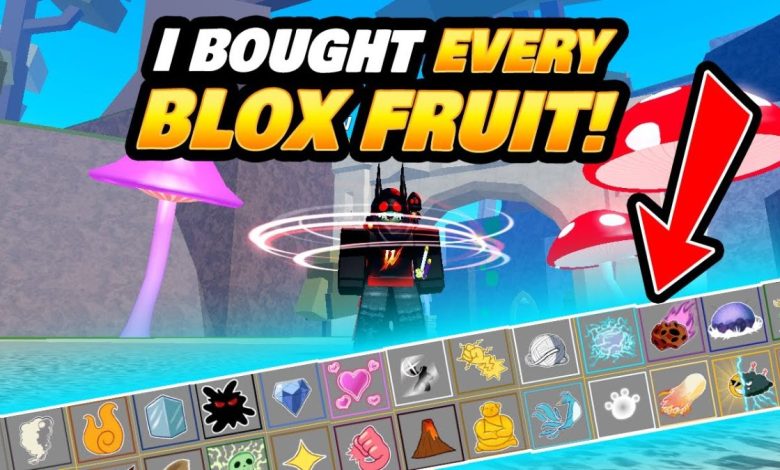 Roblox has developed into a playground for players of all ages, thanks to its user-generated content and limitless possibilities. Blox Fruits, a role-playing game with a pirate theme, has become one of the most well-liked games on the platform and has swept the Roblox community.
Players in Roblox Blox Fruits assume the role of pirates and embark on thrilling quests for loot and adventure. As they advance in the game, players can explore the vast open world, engage in combat, team up with friends, and upgrade their characters. Let's dive in to find out what makes this game so popular.
Gameplay of Roblox Blox Fruits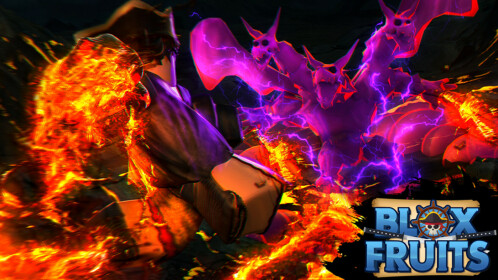 Blox Fruit is a well-liked Roblox game with a pirate and sea adventure theme. Players in the game begin as inexperienced pirates and progress via quests, player battles, and character training to become vital captains.
Players can interact with one another in a multiplayer setting while exploring the vast ocean and finding new islands. They can also gather other fruits that offer exceptional skills, such as the Devil Fruit, which bestows magical capabilities.
Players in Blox Fruit use their skills and weaponry to overcome their opponents in quick-fire battles that emphasize strategy. Additionally, a complex crafting system allows players to make their tools and weapons.
Graphics of Blox Fruits
Blox Fruit's aesthetics are a significant aspect that adds to the overall realistic and engaging experience of the pirate-themed adventure game on Roblox. The graphics are vivid and realistic, and the game environment is large and varied, featuring everything from vast oceans to lush jungles and rocky mountains.
The graphics of the game create a beautiful and vivid world that brings the pirate adventure to life together with its day-night cycle and dynamic weather system. The movements and character models are realistic and fluid, which improves the gameplay. Notable special effects that up the ante on the game's excitement include the battle and fruit effects.
Additionally to the depth and realism of the game's universe are its day-night cycle and dynamic weather system. A genuinely immersive and compelling gaming experience is made possible by these visual components working together with the game's rich and moody music.
Recommended for you: How to Make a Shirt on Roblox
Features of Blox Fruits
Players can access various features in the pirate-themed adventure game Blox Fruit on Roblox. The main feature of the game are as follows:
Fruits with exceptional abilities: Players can acquire a variety of fruits that bestow excellent skills, such as the Devil Fruit, which bestows supernatural powers. Discover more than 100 different fruits, each with unique skills and advantages.
Multiplayer environment: Blox Fruit is a multiplayer setting that enables users to collaborate, form allies, and engage in rivalry. To finish objectives and face difficult challenges, players might band together.
Fighting moves quickly: In Blox Fruit, players use their skills and weaponry to destroy their opponents in strategic and furious battles. To win, players must act quickly and utilize their abilities sensibly.
Player's driven economy: The game's dynamic economy is driven by players, who can exchange resources, equipment, and fruits with one another. The players might specialize in particular skills and work together to accomplish their objectives.
Robust crafting system: Players can make their tools and weapons using the resources they find throughout missions and battles. Enabling them to choose their special loadout provides players with a feeling of customization.
Endless adventures: Blox Fruit has various opportunities for exploration and adventure thanks to its massive ocean, numerous objectives, and numerous opponents that need to be defeated.
Community and Social Interaction
Blox Fruit is an adventure game on Roblox with a pirate theme that focuses on community and social engagement. Players can interact with one another, create alliances, and engage in competitive play in the game's multiplayer environment.
Players can form groups and cooperate to finish objectives and face more challenging obstacles. They can also exchange resources like fruit, tools, and equipment with one another, fostering coordination and teamwork in a player-driven economy.
Players can engage in the active and lively community on Blox Fruit. Players can communicate with one another and share their experiences in social media groups and forums where they can exchange ideas and advice.
Blox Fruit provides in-game social elements like chat, emotes, and a forum in addition to its online community.
Conclusion
Roblox Blox Fruits is an entertaining pirate-themed game on Roblox that captures players' attention with its captivating gameplay. Everyone will find something to like in this game thanks to its wide variety of unique fruits that bestow special skills, lively multiplayer setting, dynamic combat, player-driven economy, thorough crafting system, and seemingly limitless adventures. It is a beautiful pick for an exciting and challenging online experience because of its outstanding graphics and robust community features.
Read Next: Consequences and Alternatives to Roblox Mod Menu