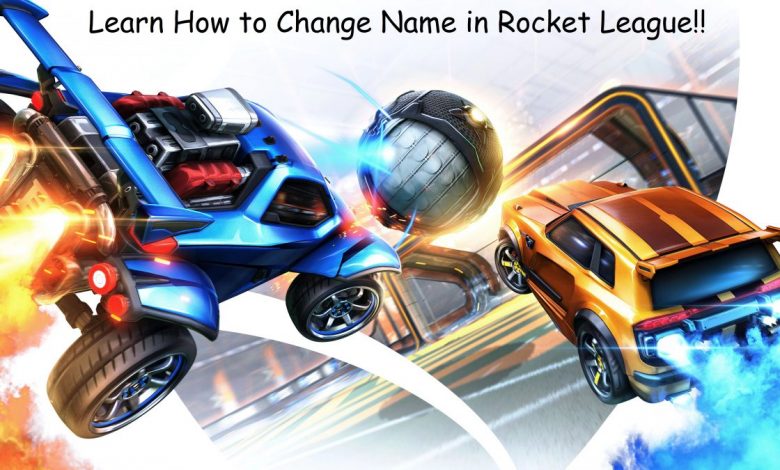 Looking for a step-by-step guide on how to change name in Rocket League? We've got you covered! Changing name in Rocket League is completely free and it takes only a couple of minutes. Rocket League is an online multiplayer football game but instead of actual players, rocket-powered vehicles toss the ball around.
Rocket League
Created and published by Psyonix, the game is currently available on PlayStation 4, Xbox One, and Nintendo Switch consoles as well as on the 3 most popular desktop operating systems (Windows 10, macOS, and Linux). Additionally, next-gen upgrades for Rocket League have been released on both Xbox Series X and PS5.
Say you joined a Rocket League clan and every member in that gang is supposed to have similar names so now, you are eagerly searching for how to change your display name. It will safe to assume that your search ends here! Or maybe your previous display name might have been offensive. In such cases, the online play monitoring team will preferably reach out with suggestions to have the name changed to something not offensive at all.
Rocket League Name Change Epic Games Store
The name displayed in Rocket League is actually fetched from your Epic Games Store profile. Therefore, to change your Rocket League display name on PC, you will have to change your Epic profile username, the steps for which have been mentioned below.
Click here to access Epic Games Online Store.
Click on the Sign In button located at the top right corner of your screen.
After entering your credentials, click on Log In Now.
Hover on your username and a drop-down menu will appear. Click on 'Account' from the list of items.
You will be on the 'General' tab. Under Account Info, you will see your current display name but it will be greyed out. Upon hovering, you will get a warning message that changing the display name is allowed only once in 2 weeks.
Click on the Pencil icon to change your display name on Rocket League.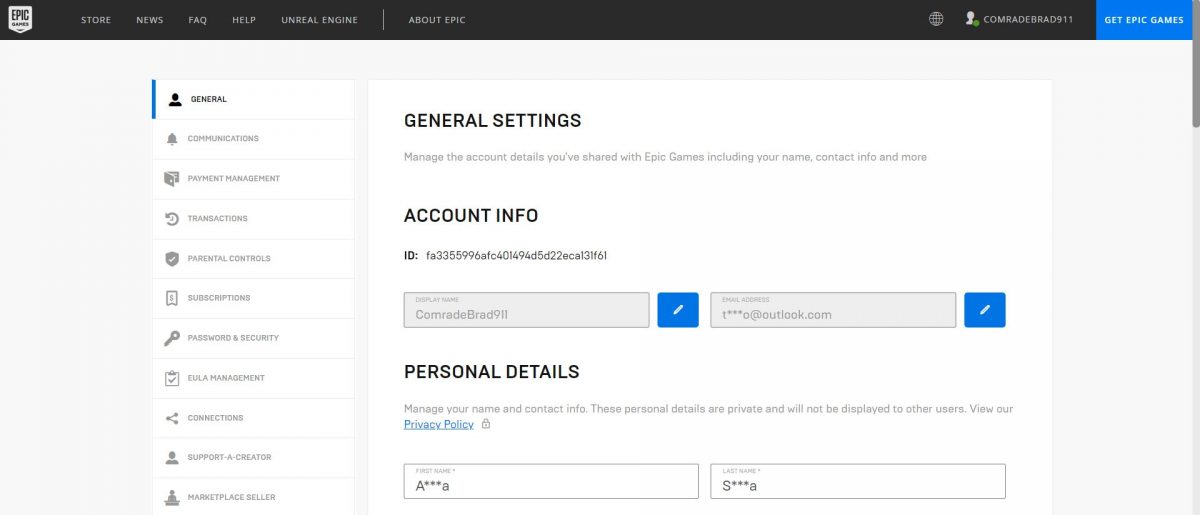 Enter your new display name. After clicking on Confirm, head to the bottom of the page, find the 'Save Changes' button then click on it.
The steps for changing your Fortnite display name are exactly the same as mentioned above.
How to Change Rocket League Display Name on Xbox One, PS4?
Warning: The change in gamertag/username will be reflected across all games. Ensure that you know what you are doing while changing your Rocket League display name on Xbox and PlayStation.  
If you want to change the display name for Rocket League on PlayStation, Xbox, and Nintendo consoles, you will have to change the gamertag associated with your console's account. For instance, Rocket League players on PlayStation 4 have their PlayStation Network username as the display name. Therefore, getting a new display name is actually changing the PSN username to a new one. Unfortunately, changing your username on PlayStation is allowed only once for free and subsequently, you would have to pay $10 per change. Similar is the case with players of Rocket League on Xbox One. The only way to get a new display name on Rocket League is to change the Xbox Live gamertag itself.
Recommended for you! Learn How to Unblock Someone on Snapchat in 7 Simple Steps
Caution
Changing gamertag on Xbox Live is free if you are doing it for the first time only (and that too if you hadn't chosen the gamertag yourself while creating your profile).