We all own a smartphone these days. And each one us can use it very simply with just a tap or touch on the screen. But have you thought about people who are differently-abled? How do they interact with their smartphone? For all those people, there is an android switch access feature which lets those people to efficiently interact with their Android smartphones by making use of a switch instead of their phone's screen.
How to Turn on the Android Switch Access on your device: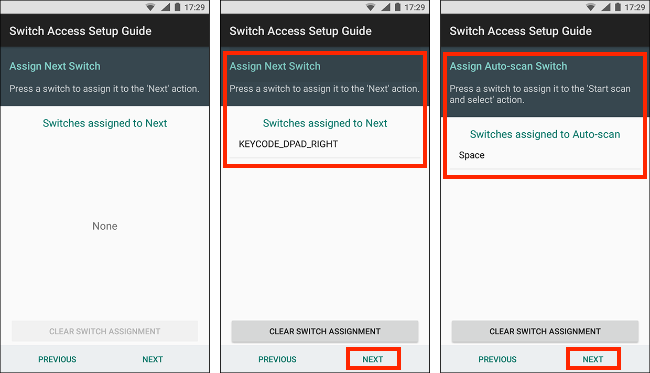 Firstly, open settings on your device, then keep scrolling down until you see the Accessibility option.
If you have any trouble finding the accessibility option, then you can type 'Accessibility' on the search bar and locate this feature.
After locating Accessibility, scroll down to spot the Android Switch Access option. Now click on it.
You will now see a page with the option to make use of the feature of Switch Access and also some explanation about it
Next just turn ON switch access
As soon as you turn it ON, a permission page will pop up that tells you about how the switch access feature will gather your data based on your typing habits
If you agree, then click on the OK button
Now, you will be prompted to select whether you want to connect via USB or Bluetooth.
It completely rests on you to make use of the different switch arrangements like :
Linear Scanning or Auto Scan: under this, the controller moves from one item to another on-screen. You can make the selection by pressing the switch again.
Row Column Scanning or Step Scan: it helps when you are making use of 2 or more switches. The first switch can be used for navigation of the screen and the other to select the items.
Group Selection: in case of 2 or more switches this arrangement makes it possible to select all the items of the groups at once. This method is the fastest for screen navigation.
The next step is to choose the speed of scanning which decides how your highlighter moves between the items on the screen. You can select from the available options or customise the speed too.
The process of scan for android switch access:
Under this tool, the phone's AI is used to scan the items which are seen on your screen. The phone's AI highlights the item icon one by one until you choose the one with which you want to interact.
The 3 types of switches which you can use are :
External Switch
External Keyboard
Buttons on your android device
Conclusion
 The android switch access feature definitely makes it easier for specially-abled people to easily use their android devices just like other users.
Read Next: Google Play Pass Android Launch Details and Offers