Do you want to know how to play Clash of Clans on PC? If you do, then you have come to the right place. In this article, we are going to learn how to install, play, and succeed at clash of clan PC. So, without any delay, let's get started.
Clash of Clans is a well-known mobile game that has millions of players worldwide. It is a simple game where the main goal is to build your online kingdom. Not only you have to build stuff up, but also protect it from other places.
If you are a PC fan, then you may find it hard to digest that mobile games don't support PC natively. This is where we come in. In this article, you will learn how to make it happen!
Recommended:
How To Change Nickname On Discord
Devil May Cry 6
Getting Clash of Clans on PC
The best way to play Clash of Clans on PC is to use an emulator. With PC, you have better control over what's happening in the game. Once you install an emulator, you now need to install the game.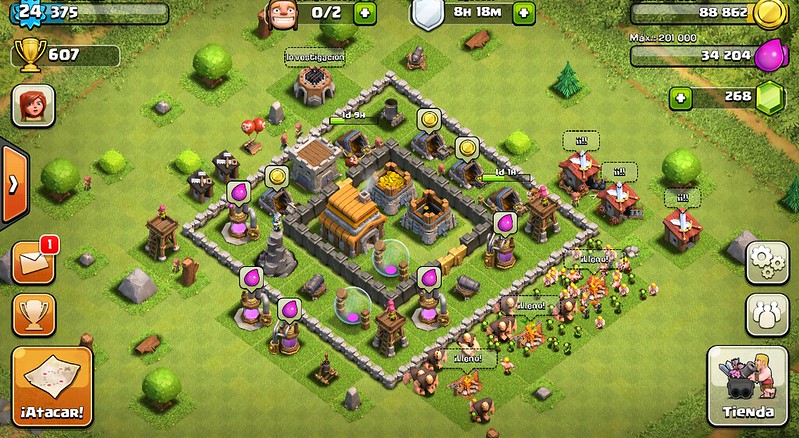 One of the popular emulators that you can use is the Bluestacks emulator. It lets you install Android apps on your PC. This also means that you can play games using Bluestacks. Bluestacks is a powerful emulator and hence can make a full resolution while running your game. It is also known to work optimally so that you do not have to worry about any computer slowdowns or lag.
However, you do need a PC that has 2 GB of RAM and a dual-core processor. 
Installing Bluestacks
To install Bluestacks, you need first to download it from their official site. You can download it from here.
Once done, you then have to start installing it. By doing so, you need to launch the app then.
The app will ask you to sign in using your Google account. You should use the one that already has your Clash of Clan account. If you use a new account, then you have to start fresh.
After you are logged in, you now need to search the Play Store in the blue stack emulator. Open it up and then search for the Clash of Clans game and then install it.
Using KOPLAYER
You can also use KOPLAYER to emulate the Android operating system. It is an old emulator but still lives to the expectation of the players as it offers an excellent player. It also has similar features to that of Bluestacks.
The installation process in KOPLAYER is also the same. 
Conclusion
Playing Clash of Clans on PC is an amazing experience. You also do not have to worry about resolution and slowdowns. In fact, you also do make the most out of your PC with the ability to use mouse, keyboard, and controller. Yes, you can re-configure the controls as per your liking.
So, when are you going to install Clash of Clans on PC? Comment below and let us know. Read Next, Farming Simulator 21.