How To
2 Steps to Enable/Disable Caps Lock on Chromebook
No Caps Lock on Chromebook, but there's a shortcut key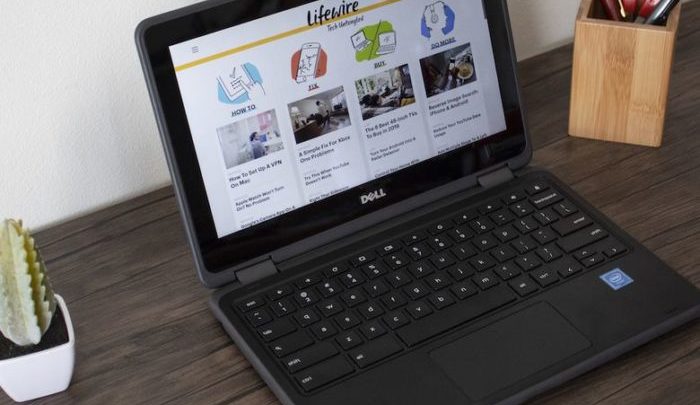 Gone are the days when people use a computer for their work. Today people use tablets or smartphones to stumble upon the Internet. And for those who need a bigger screen for typing or to do basic activities, Chromebook is a great option.
Key Difference Between Windows Laptop and Chromebook
You might be wondering what's the difference between a Chromebook and Windows laptop. The basic difference is Chromebooks have a particular keyboard key, while windows focus on the Windows key and Cortana. Chromebook runs ChromeOS and is priced lower than a Windows PC.
No Caps Lock Key on Chromebook
If you are a new Chromebook user, you might have noticed one thing about the capslock key. The caps lock button is a standard key in laptops and PC keyboards, but there is not a specified key for caps lock on Chromebook. So, how will you on/off the caps lock on a Chromebook? 
This does not mean that you have to press the Shift key and then press the letter that you want in the capital. So, is there any other option? Don't worry! We have covered it all.
Recommended for you:
How to remove Chrome bookmarks on Mobile & Desktop
How to Fix The Fortnite Mic Not Working Error
Even though Chromebook doesn't have caps lock, it has a shortcut to turn caps lock on and off. Follow these easy steps whenever you have to use caps lock on Chromebook.
How to Enable/Disable Capslock on Chromebook
Press Alt and search key together when you need to turn capslock ON. You can find the search key at the same place where the caps key is present on laptops and PC. A notification will appear on the screen showing that CAPSLOCK is ON. It is done. Easy enough?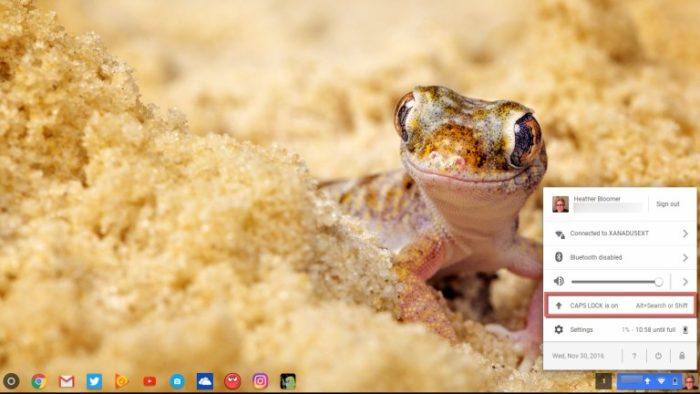 Once you are done with writing in capital letters, off the key to bring it to normal. Disabling the capslock is as easy as enabling it. Press the same keys again to off the capslock function.
Now that you know, there is a shortcut to on and off the caps lock on Chromebook, try this when needed. Furthermore, you can also set the different keys as a caps lock on your Chromebook. If you find pressing two keys at the same time difficult, choose a single key as a default capslock key. 
Click on the settings where the Google profile picture is displayed.

Then, click on the keyboard setting, select Capslock.

From the drop-down menu, select the key that you would like to use as a caps lock key on Chromebook.

Click OK, and you are done.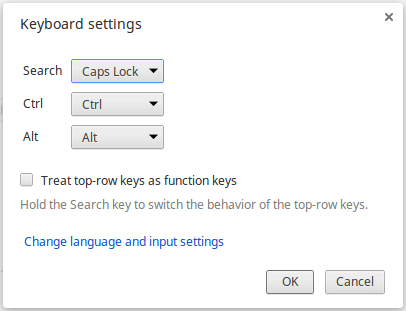 Tip – Make sure that you don't choose the key that you use a lot.
If you are looking for the best laptops to work on and at the same time an inexpensive one, go for Chromebook. Why Google has decided to keep this key a secret on Chromebook is a mystery. Do you have any idea?
Stay tuned and keep visiting this space to get the latest news about the technology.