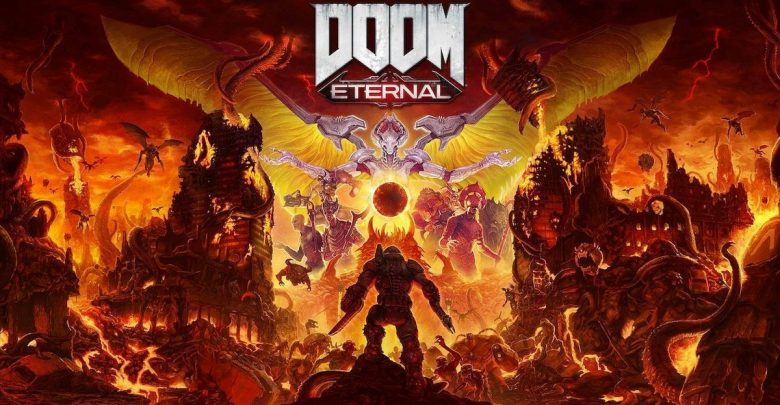 DOOM Eternal; DOOM Slayer is Back
DOOM Eternal is set to arrive in 2020 and the game will probably be released on both current-gen and next-gen, according to id Software. The developers are planning to release a remastered version of the game on Xbox Series X and PS5 to fully utilize the processing power, which these new consoles will have on offer.
DOOM is all about the Doom Slayer stopping hell from spreading all over the earth. DOOM Eternal is supposed to be more story-focused than the old DOOM, which came out in 2016. DOOM Eternal features more characters, cutscenes and a lot of graphical improvements. Also check, Nintendo Switch Not Charging – How To Fix Charging Issue On Nintendo Switch.
Action, however, remains the core of the gameplay including new and exciting mechanisms to slay the hell makers.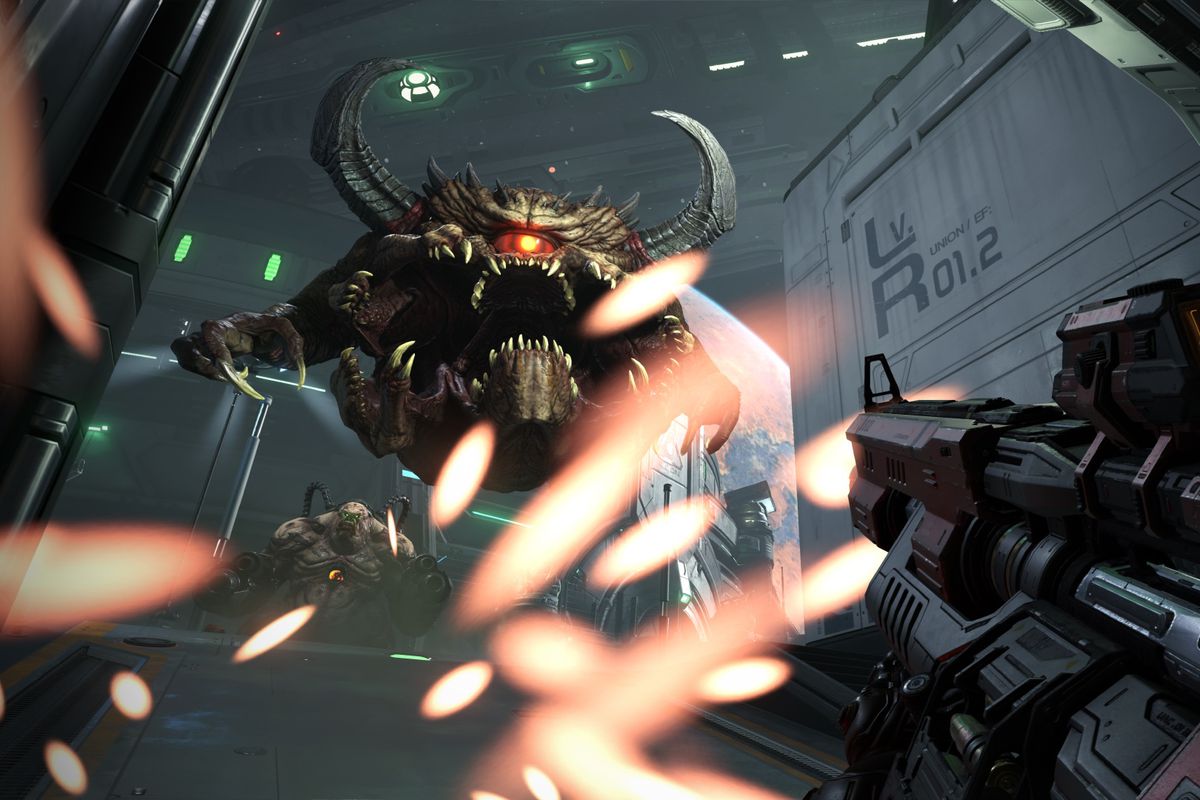 DOOM Eternal is more of a sequel to the events of DOOM 2. Taking on the stage at QuakeCon 2019, Marty Stratton and Hugo Martin had provided a sneak peek into the under-construction game.
Feature Advancements in DOOM Eternal
The DOOM character is now better in several ways as he features an advanced armor and the ability to quickly dash around.
The guy has now been equipped with an extending blade mounted into the wrist following which there will be new finishing move animations. The developers have also mounted a multi-tool in the shoulder but they haven't yet revealed how the thing works. From the footage at QuakeCon, it's clear that this new mounting in the shoulder can throw flame jet.
Keeping the suit improvements aside, the character is now more moveable. You can now climb onto walls, grab ledges and swing from pole to pole.
Meat Hook Powered Shotgun
Sitting at the end of the shotgun's barrel, the meat hook can be used for getting closer to enemies and performing executions. Nevertheless, the momentum provided by grappling can be used for shooting at the enemy's back by moving behind him quickly. You could also latch on to the clefts and ridges in the environment and navigate around quickly using this hook.
DOOM Souls
Similar to Dark Souls, players can now invade other's game but this is currently an optional feature. There hasn't been any solid information regarding how this feature works. However, competing with real players in the battle arena of DOOM sounds fun.
DOOM Eternal was originally scheduled for a November 2019 release. Unfortunately, the developers came with a piece of sad news for the fans pushing the release date to March 20, 2020. The delay announcement was made just a month prior to the original release date.
Also, read about LA Noire 2.
Gameplay Duration
The total gameplay duration of DOOM Eternal is supposed to be more than 22 hours. The game is, without any doubt, lengthier and bigger than its predecessor.
DOOM Eternal on Steam
The game will also be released on Steam, in case you don't want to install the Bethesda's game launcher on your PC. The best deals, however, may be offered on Bethesda's launcher.
DOOM Eternal on Google Stadia
id Software has plans to bring the new game to Google Stadia as well as Project X Cloud. You may still be able to play DOOM Eternal on 4K without an RTX 2080 but of course, latency issues might disappoint you.
Read Next: How to Get Free Skins In Fortnite.