How To
Dota 2 Ranking and MMR explained – How to increase MMR Fast?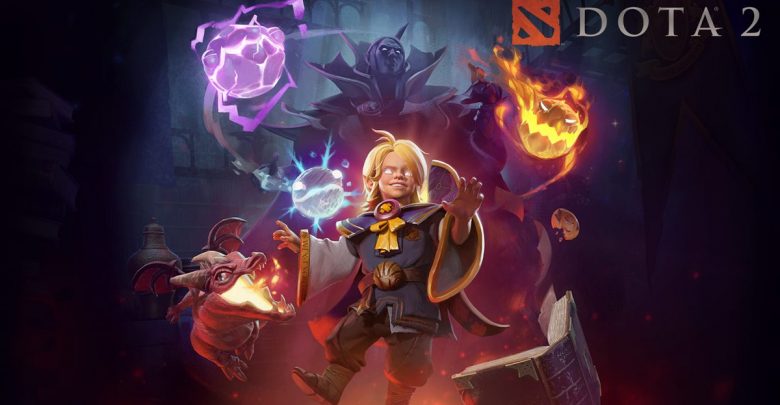 What is Dota 2 MMR
For many years, Defense of the Ancients 2, which is wider known as Dota 2, has been one of the leading multiplayer online battle arena games. This even began a genre by the shortened name of MOBA. The same genre has been in a constant state of expansion for over a decade and it could be argued that the movement began with the Dota series.
However, despite its longevity, this game only keeps getting younger in terms of new player interest and the level of activity in its community. This is why so many players decide to get into the game either for the first time or after they had a small break. But, thanks to its insanely competitive nature, it is often hard to get the hang of it all. That is especially true for MMR in Dota 2. Essentially, matchmaking represents a process through which the game's system makes player groupings and they divide them into opposing teams. That takes place through the competition in public game modes. Here is where the so-called MMR or matchmaking ratings take a center position. It is also why so many players decide to get Dota 2 MMR boost or Dota 2 ranking to help them with that process. In its essence, matchmaking rating or MMR for short is a value that is used to determine the skill level of any individual player. The same value is after that employed in matchmaking itself.
Also read, Tekken 8: Everything You Need to Know About The Upcoming Fighting Game.
In general, the process of winning is what increases the MMR of a player while any loss is what ends up decreasing it. This is the reason why things like Dota 2 MMR boost and Dota 2 ranking remain so attractive to many players. Thanks to the possibility of using Dota 2 MMR boost, a player can drastically increase their MMR in the game without too much hassle and wasted time.
Correlation between MMR and Medals
The process of matchmaking includes a range of variables that the system tries to take into consideration before the match starts. That includes the ability of the system to balance the teams but is not limited to that. The game also tries to minimize the discrepancy in ability and skill between what it determines to be the most skilled player in that match and the least skilled one. The Highest Dire skill player should also be as close as possible to the highest skilled Radiant player. Lastly, the difference in gameplay experience and the sheer number of played matches between the least experienced and the most experienced player should be minimal as well. Something similar is in play with the connection between MMR and Dota 2 medals. Those who engage in ranked matchmaking can also get seasonal ranking medals, which are based on their MMR score.
Furthermore, those competitors who have the highest ratings are also the ones who are then listed on the world or global Leaderboards. Here, these Dota 2 medals are showcased for the previous seasons and the new ones, attained in the current season are also placed on display. It is clear that the system mechanics behind Dota 2 MMR, seasonal medals, and all other relevant factors are very complex. This is also why Dota 2 MMR boost and Dota 2 boosting services remain so popular among the gaming community of both veteran players, those who only began playing this MOBA, and everyone in between.
Dota 2 Ranking Seasons
In the environment of Dota 2 competitive setting and the Dota 2 MMR boost and Dota 2 ranking services, it is clear that seasonal ranking is also an important factor. Seasonal Rankings are represented by a level of player skill that he or she attains through a single season. That skill is determined by MMR, but also hidden factors that are not publicly known. Seasonal Rankings are obtainable only through ranked matches. Also, Seasonal Ranked medals are presented to showcase the level of success and the medals are reset when each season ends. That too plays a role in the process that the Dota 2 boosting includes.
How to increase MMR in Dota 2
The process of increasing MMR in Dota 2 is simple and straightforward – players need to play more matches and do it with a higher level of success. However, anyone who is active in the game knows that Dota 2 MMR increase is not as easy as it might sound. Instead, players can often spend hours and hours inside of matches where they achieve a mixed level of success. That makes them waste time and energy while their Dota 2 MMR level stays roughly the same or even slides back from time to time. Because of this, the Dota 2 MMR boost service offer is the ideal option for anyone looking to increase MMR in Dota 2. With it, the players will be able to attain everything they are looking for in terms of MMR increase in the game, but do it without losing time and effort in futile activity.
Who are Boosters in Dota 2
The process of Dota 2 MMR boost includes a set of procedures that are in place to assure the ideal result for everyone looking for this type of service. Games boosting websites like nextlvl is an organization that excels at providing mmr increasing services in games like Dota 2 and many other game titles – Apex Legends, Call of Duty, etc.
The key reason for this ability is the fact that Dota 2 booster individuals provided by the same Dota 2 boosting organization are top-notch Dota 2 players. All of them have years of experience in the game, along with all of its variations and changes over the course of the game's accessibility on the market. That makes every Dota 2 booster beyond experienced in the same field. It is also important to add that all of the collective experience means that boosters will be able to assure full and total account protection as the boosting process takes place. The same covers all other elements of account security. Thanks to all of these benefits of the Dota 2 boosting services, it should be clear that anyone who is looking to push up their MMR should look no further than NextLVL.
Read Next: How to update Kodi on PC.