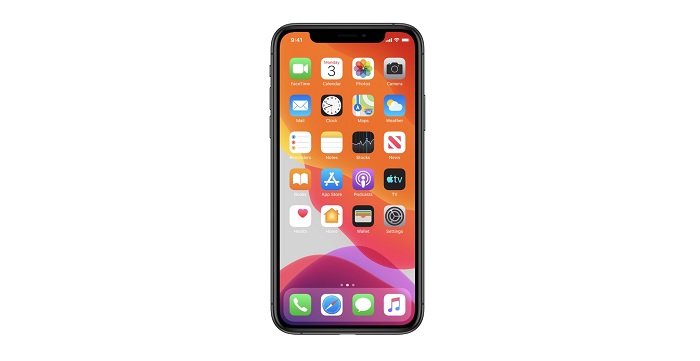 iOS 13 is set to hit select iPhone and iPod Touch models at 10 am PST/1 pm EST
The new update brings a host of new features including the highly anticipated Dark Mode.
iPhone and iPod Touch owners can update their devices via the Settings app or via iTunes.
iOS 13 is set to release for iPhone and iPod touch devices today. It is one of Apple's biggest updates with a ton of new features making it to the popular mobile operating system. If you are wondering if your iPad or iPad Pro will be getting the update or not, it will but there is a slight twist to it. iPad devices will now run iPad OS instead of iOS, which boasts of a much better user interface designed specifically for iPads.
How to Download iOS 13?
Once the update is available from the Apple servers, you can simply wait for an update notification or manually head to your Settings menu. We recommend a full backup of your iPhone before downloading iOS 13 to avoid any data loss if you suffer a software crash. Also, make sure you have enough battery life remaining to let the update install.
Newer iPhones should not take more than a few minutes while older devices can take a little longer. Simply follow the steps you see on the screen and wait for your phone to restart. The update menu can be found under the General settings from the Settings app. There are no more download restrictions over LTE on iOS 13 so you can download the entire update via your LTE connection if you want.
How to Download iOS 13 via iTunes?
If you do not want to wait for the update to be pushed to your device and want to get your hands on the latest version of iOS instantly, you can download the update via iTunes.
To download the update:
Connect your iPhone or iPod via USB using your lighting cable.
Open iTunes and click on the device icon on the top-left.
Click on the Check for Update button.
Click on the Download button and it will automatically update your device.
What's New in iOS 13?

One of the most anticipated features is, of course, the new Dark Mode, which will allow AMOLED displays to save battery life by turning off individual pixels to show deep blacks. Users also get a more in-depth photo and video editor and a new sign-in tool for all websites and apps. There are some bug fixes and optimizations that will be part of the update as well.
Here are the key features that you can expect:
Overhauled Photos App with better Highlights
New photo and video editing tools
Portrait Mode improvements
Revamped Volume HUD
No download restrictions on LTE
App and web sign-in tool (Sign-In with Apple)
Single-Use Emails for Security
Updated Maps App
Limited Location Data Sharing to Third-Party Apps
New Look Around Feature
Revamped Reminders App
Memoji Stickers
Updates to Siri
Updates to CarPlay
Voice Control Accessibility
Which Devices Will Receive the Update?
If you own a 6th generation or newer iPhone 6, you will get access to iOS 13. iPhone SE users are also eligible for the much-anticipated update. When it comes to the iPod Touch, the new seventh-generation device is the only model receiving the update. Eligible iPad devices will receive an update to iPad OS 13 instead.
When Will the Update Go Live?
Compatible iOS devices will receive the update at 10 am PST/1 pm EST/10.30 pm IST. The rollout process takes a short while and some devices may receive the update slightly later than the official time.