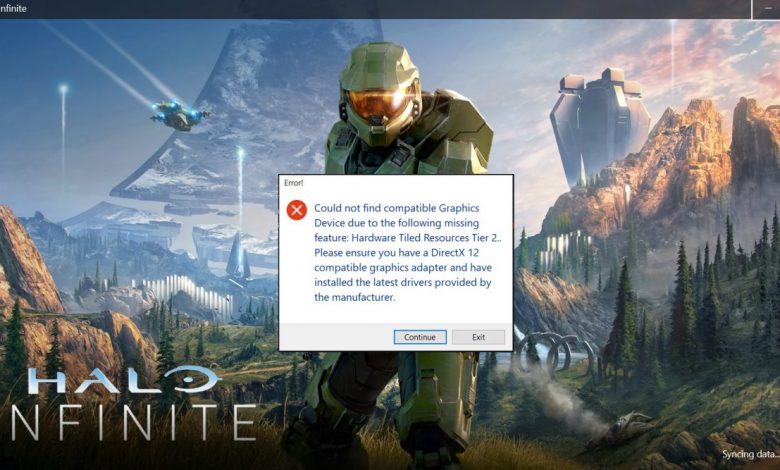 Halo Infinite is the latest entry in the Halo series published by Xbox Game Studios for Microsoft Windows and Xbox family of consoles. Halo Infinite combines the fun and nostalgia of the Halo 3 days with modern-day gameplay mechanics to render the ultimate Halo experience on the latest generation Xbox Series X/S at a buttery smooth 120 frames per second and true 4K. On PC, the system requirements aren't that fancy either. Requiring only a 1050 Ti with 4 gigabytes of video memory combined with a decent quad-core processor, the game will render north of 60 frames per second in most of the gaming laptops that hit the shelves after 2018. However, not all players are able to enjoy the Halo Infinite multiplayer experience and one of the most widespread issues with the game appears to be an error involving DirectX 12.
I clicked on Halo Infinite's icon in the Start Menu and the game appeared to launch as normal. I managed to reach up to the loading screen that says 'Signing In' (with Master Chief in the center). Next thing I know, the game window disappeared and DirectX 12 error popped up.
If you are having the same issue described above, this guide will douse the fire for you. Additionally, the steps mentioned here are also applicable in case you are getting the DirectX 12 issue in the middle of a multiplayer match.
Update Your Video Card Driver to Fix Halo Infinite DirectX 12 Issue
The very first step to take after encountering any error associated with DirectX is to update the graphics card driver and in case a newer version isn't available, reverting back to the old one using DDU might solve the issue.
Calling all Fortnite lovers! Here's How You Can Change Your Name on Fortnite
You might be getting the DirectX error because the latest graphics drivers haven't been fully optimized for your system's configuration. Check on the web to see if other gamers owning the same model as yours (in the case of laptops) are encountering similar errors.
I don't really trust the built-in Device Manager that comes with Windows 11 when updating my driver applications. Instead, I fetch the most recent version of graphics driver for my system from the Advanced Driver Search page on Nvidia's official website. Also, I don't let the setup replace my previous driver installation. DDU swoops right in when I have to entirely remove the previous version of the video card driver and freshly install the latest edition.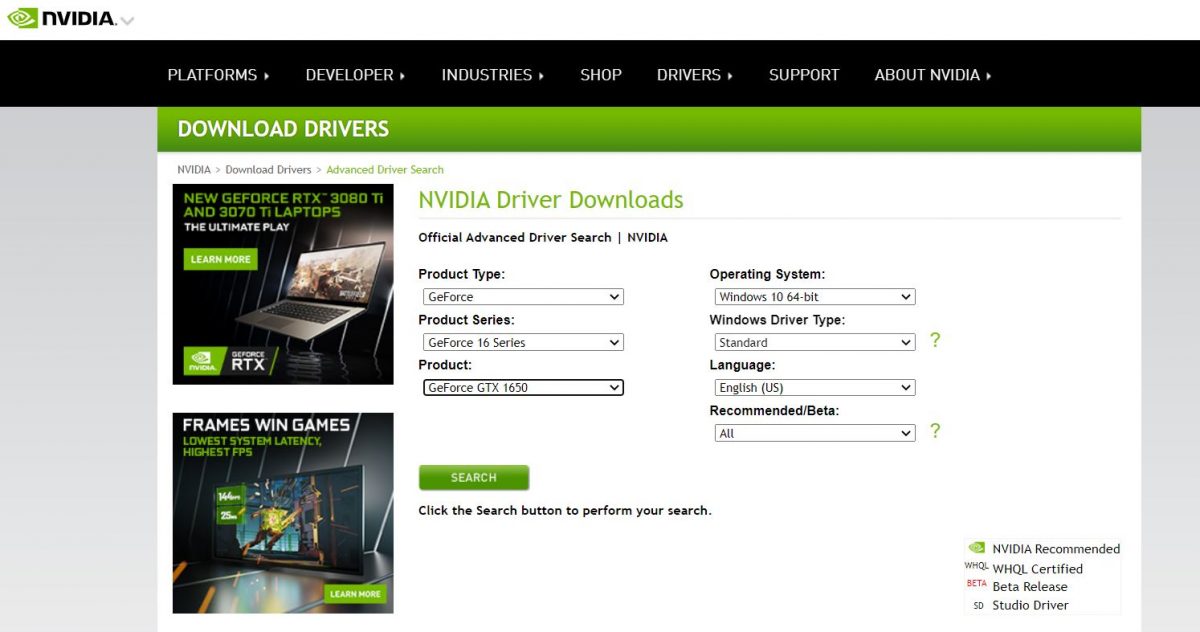 Using third-party applications for updating drivers is not recommended. While paid versions of such applications manage to fetch the latest edition drivers required by your system, free versions instead are better at loading bloatware onto your system.
Update DirectX 12 from Microsoft Store
To force Microsoft Store to update DirectX 12 and some other runtime libraries required for the latest video games, you need to install Xbox Game Pass application for Windows 11. When updating Xbox Game Pass, the Store will fetch updates for DirectX 12, Visual C++, and Gaming Services.
Furthermore, click on this link to get the most recent copy of DirectX 12 from Microsoft's official database. When the installation is complete, try launching Halo Infinite again and see if the DirectX12 issue persists.
The Hardware Department at Gamers Suffice came up with this guide for Nintendo Switch owners. Click here to figure out what's causing the issue if your Nintendo Switch console is not charging.
Check for System Updates
Most of the recent titles published by Xbox Game Studios for PC require the system to be running an updated copy of Windows. Make sure you have downloaded all the cumulative updates and if still encountering DirectX 12 issue in Halo Infinite, you might want to apply the optional updates as well. I'm sure you know how to fetch all the available updates on Windows 10 so let's just jump to the next fix in case this doesn't work.
Run SFC Scan
With an SFC scan, you will be addressing any issues arising from corrupt cache and system log files. To run an SFC scan, launch Command Prompt as administrator and follow these steps:
Paste the following text in Command Prompt's window.
Sfc /scannowsfc/ scannow
Keep in mind that administrator privilege is required for the execution of this command.
After the system is done executing the above command, paste this line in the field then press Enter.
DISM /Online /Cleanup-Image /RestoreHealth
Jump back in the game and the DirectX 12 issue should no longer be around.
Fresh Install Halo Infinite to Fix DirectX 12 Issue
If everything mentioned above cannot prevent DirectX 12 issue in Halo Infinite, you might need to entirely uninstall the game and download a fresh copy from the Microsoft Store. While only a few players have to go through this step, full reinstallation is often the last thing to give a try before sending your hardware for repair.