Games
How to Find the Best Gaming-Themed Slots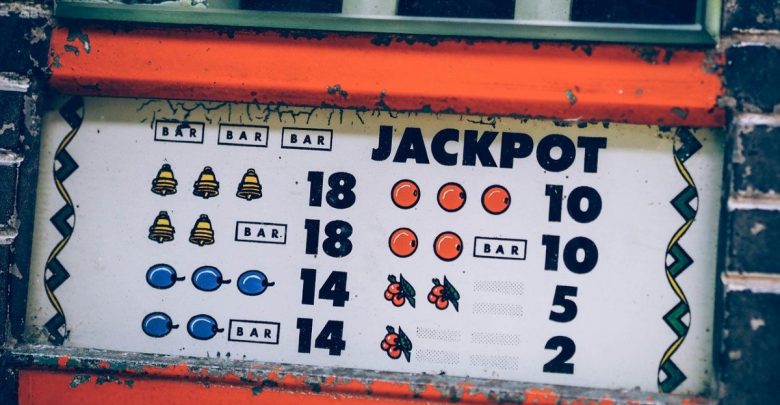 In online gambling, all the online Slots are themed to a reasonable extent. You will as well find some of them very prominent than others. This is usually because of the topic, the character or the story behind the scenes. All of these makes them stand out from the rest. The theme in any online slot is what sets the pace of a certain slot and sets it apart from the rest. Nowadays, it is a hard thing to realize a slot if it doesn't have a concept behind its gameplay. Some of the Best online slots around the world are easily identified because they feature several topics like adventure, film, space, animals, fairy tale, just to mention but a few. Most slots are therefore designed with amazing graphics, fantastic audio and attractive slot machine themes.
Why Gamblers play Gaming-Themed Slots
The basic reason as to why most gamblers play themed slots is because they love a particular TV show, a band that is featured in the slot or are fans of a certain film. There are big memories in our lives that were experienced in our youthful life which are also brought forward in themed slots. This is the reason why most game developers strategize mostly in themed slots to reach out to a variety of online players. For instance, some players would enjoy the best online sports games. There are different types of gaming-themed slots and this guide will help you find the best.
Movie-themed slots
You will come across several exciting slot games which are based on movies. Movie is a big industry and this has been extended to the gambling industry. There sequels of famous games which have spawned into the gambling industry. Likewise, we have also seen great titles like Ghostbusters and Jurassic Park being developed to feature as games. IGT software provider is amongst the pioneers in this industry that has developed games out of movies. Jurassic Park, Dark Knight Rises and the Game of thrones are all movie themed slots. You will find most players play movie-themed slots owing to the fact such slots feature some of their favorite soundtracks and characters. Some of these slots feature clips derived from movies and the symbols and music used are associated to the theme. Movie-themed slots can also feature animations and sometimes video footages derived from movies for better gaming experience. Software providers launch these games with bonus features which are rewarding to players when they are activated.
Music-themed Slots
In every person's daily life, music plays an integral part and this is the reason why software providers launch slots which are music-themed. The soundtracks with these slots can be derived from legendary bands and they are played in the background. Gun N' Roses, Kiss as well as Elvis are popular with major games based around them. When you open the slots, you are welcomed with familiar music or guitar riffs. When you spin the reels and make winning combinations, there are additional elements of music being played. Some of the slots have been designed to have a different music style in each progress of the game like entry into the bonus round and when the bonus game ends.
TV-Themed
Software providers have also developed computer games based on TV shows that are popular with most online players. This is what makes most players choose Slots based on their favorite TV shows. There are games which have been developed based on game shows or adventure. Others are developed on popular drama series and when you are enjoying the game, it brings the real essence of the show as if you are watching it. Some of these TV-Themed Slots include The price is Right, The X-Factor, Sex and the City, Jeopardy, Family Guy and Wheel of Fortune. The list of TV-themed Slots is endless and everyone can have his/her favorite game to play. Also, you will find most of the games using animations and graphics that are related to a particular TV show they adore. It helps players choose the best slot with the best theme they are familiar with.
History-Themed Slots
This is another memorable theme that is common with most software providers. Software providers develop slots based on history to attract players who like historical eras. They give the game historical essence so that players can enjoy while playing. Most common ones include the Ancient Egypt and the Ancient Rome. These have been featured in several online games. The Ancient Egypt History-Themed Slot for example is all about the ancient kingdom of Egypt. Games which have used this theme include Book of Ra which has since then been replicated into several series like Book of Ra Deluxe, Book of Ra Deluxe 6 and Book of Ra Magic. There is also the Book of Dead slot which is quite adventurous and revolves around the search of Pharaoh's treasures. The game has trended for quite some time. There are other games that are based on this theme and they include the Balkan Wars, the World Wars and even the Korean War. Games based on this theme have never disappointed and every player can find a favorite game from an endless list.
Comic-Themed Slots
Comic-Themed Slots have become so popular amongst many online players. They are essentially appealing to the inner child perhaps. Most software providers have since then come up with an attractive selection of such games that are derived from comic books. Such games include superheroes like Wonder Woman, Superman, Lantern, Batman, Nightwing, X-Men and The Avengers. These Slot games have every impressive animation and graphics and lets you try your luck on progressive jackpots. Players chose their favorite games depending on the themes they are well versed with. For this reason, game providers have provided several games with different several themes to suit customer preferences. Comic-themed slots is amongst the best online slots with the best theme so far.
3D Slots
3D Slots are aimed at bringing a gambling experience that is out of this world. This is as a result of advancement in technology and so far 3D slots are the latest slot games innovation in gambling industry. With 3D, players can experience better graphics that are somehow clearer and more detailed as compared to regular slots.
Oriental-Themed Slots
Oriental-Themed slots are so popular and they feature a lot in the gaming space. Although they might not please everyone, they suit well in a particular setting or geography. A Chinese-Themed slot for example might be suitable for some players in certain areas but it suits well within the Asian community. Chi is amongst the highly rated Chinese-Themed slot by ELK Studios. It speaks about Chi and Mow who are helpful spirits. The other one that is liked by most of online slot players is the 50 Dragons slot spitting fire. It is almost the same as the 50 Lions. There is also the Japanese anime slots which includes animations with an amazing soundtrack which attracts lots of players to play the game.
Fairy Tale slots
Slot games can also be offered by software providers based on fairy tales. Fairy tale is amongst the best and most popular slot themes in the gambling industry. Slots in this category get inspiration from magical tales that are popularly known and loved by many of us. Some of them include games like Red Riding Hood which is powered by NetEnt. This game features a lot of amazing bonus features and surprises that are hidden. The gameplay is amazing and there several ways of making big wins. Another Fairy Tale slot game include Hansel and Gretel as well as Adventure Slots.
Horror-Themed slots
There are some online slot players who are fans of horror movies and as such, most software providers have found out ways of bringing the same essence into the online slot games. This type of slots feature games with deadly creatures, vampires and other ways that mimic horror movies. Horror-themed slots focus greatly on classical thriller movies with stories based on supernatural powers. Players who are familiar with such mythical creatures find horror-themed slots interesting to play. Some of these games include Dracula which are powered by both Microgaming and NetEnt software providers. Immortal Romance is another horror-themed slot that is highly volatile and based on the vampire theme. There is also the Halloween slot based on John Carpenter's horror movie. This is an enticing horror-themed slot for players who love horror movies.
Fruit-Themed Slots
There will never be a better classical slot in the gambling industry other than the fruit-themed slots. Newbies in the online slot gambling will find fruit slots amazing and easy to play. The most notable in this category include the Hot Chilli which brings into action an amazing gambling experience and simple gameplay ever. There are also a lot of surprises that will be encountered in this game which comes with a medium-high volatility. It has multipliers and the RTP is quite reasonable which is at 96.52%. Another amazing fruit-themed slot is the Extra Juicy slot which is powered by Pragmatic Play and the Fruitoids provided by Yggdrasil.
In summary, above are some of the gaming-themed slots and how you can go about playing them. In case you are using a Mac device, you can learn how to play games on a Mac, and still enjoy your favorite themed slots.