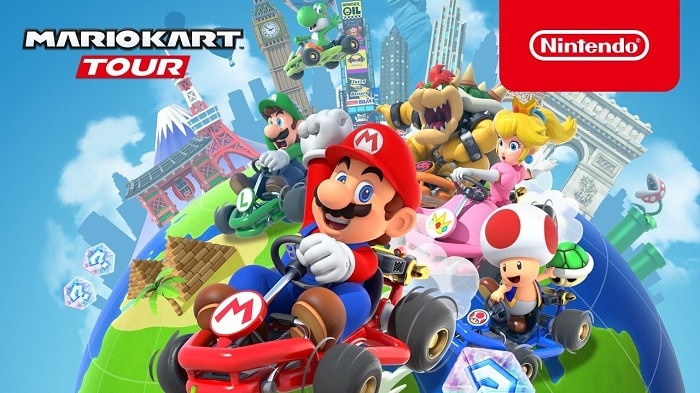 Nintendo is set to release its third game for mobile users in the form of Mario Kart Tour.
The new title will feature tracks based on real-life locations and a ranked system.
Mario Kart Tour will also feature special challenge modes that will add a layer of depth to the gameplay.
There are very few characters in the gaming world that are as iconic as Mario. With three generations of gamers having experienced various Mario titles over the years, it is now time for mobile gamers to get a taste of what the Mario Kart experience is like. Coming out today is the new Mario Kart Tour for Android and iOS. It is the third game from Nintendo for mobile gamers.
When Does Mario Kart Tour Come Out?
Mario Kart Tour will be available later today on Android and iOS at 8:00 GMT / 13.30 IST. The game is completely free, but in-game microtransactions are expected to be included with the game. Not all maps or characters will be available to free-to-play players, and you may need to spend a few extra bucks to own all of the content.
There will be plenty of race tracks to show off your racing skills on. Nintendo has confirmed that the game will feature tracks inspired by real-life locations. There will be a quest system that will allow you to earn bonus challenge points.
Even though Nintendo games have a cartoony theme, there is plenty of strategy behind Mario Kart Tour. You have to grasp the mechanics to edge past other racers. There is an RPG-like progression system as well that is tied to the number of wins you get. The more wins you get, the more Grand Stars you will earn.
A map rotation system will also be in place to keep the game fresh. If you fancy yourself as a competitive Mario Kart player, you can try out the ranked modes as well with Nintendo talking about the existence of ranked play. You will be able to climb your way through the global ranks. When it comes to the gameplay, each race will see 8 players pit themselves against each other for the top spot.
Mario Kart has been one of the best casual racing games and the release of the new title lets players who do not have access to a Nintendo Switch have a chance at trying the iconic game out. We are excited to get our hands on the new game, are you? Let us know in the comments below.
Read Next: PUBG Mobile Lite Receives Massive Update with Golden Woods Map, Add-Ons Support and More