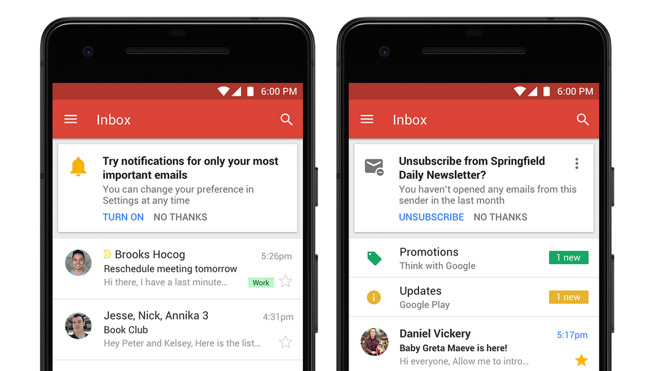 Have you ever forgotten to send an important email to your boss? This might have happened with you several times. That time you wished of having an application or idea of scheduling an email for the time, so that it goes automatically to the recipient. Good news is that Gmail app has got this new feature so that your email hit the inbox of the receiver at the right time.
You can now schedule your messages to be sent later using an app. The app is not only available for iPhone and Android but also the desktop. Whether you are in the office or partying with the family, scheduling emails or message is a great way to enjoy flexibility. You can easily set the time that is convenient for the recipient.
Scheduling emails or messages is not only meant for business, but for occasions too. If your loved one has a birthday tomorrow, make sure they receive your wishes at the right time and day when it counts. The only thing that is stopping you from using this advanced feature is to not know about the steps to schedule the emails on Gmail. 
One advice before you start scheduling a message, make sure that you are using the latest version of the app. 
Steps on How To Schedule Emails on iOS and Android in Gmail
Below are a few steps that you must follow to schedule emails in Gmail.
Login into your Gmail account on the app. Start composing the message, and add the receiver's address, and other details including the body of the message and subject (optional).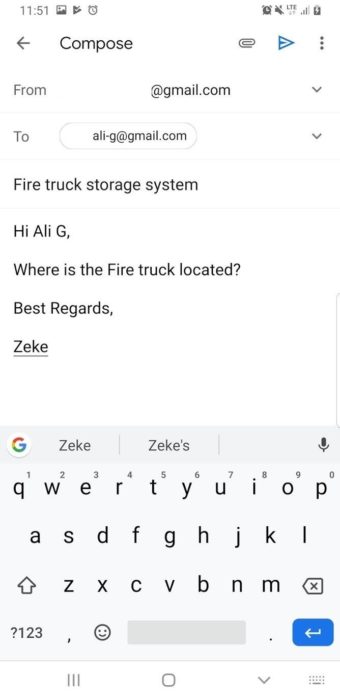 Click the three dots that you see at the top-right corner. You will see different options like add from contacts, discard, setting, and schedule send. Click schedule send, and a new popup will appear with different timings. Choose the appropriate time when you want this email to be sent. You can also choose a custom date and time. Once you are done, click on save/schedule send.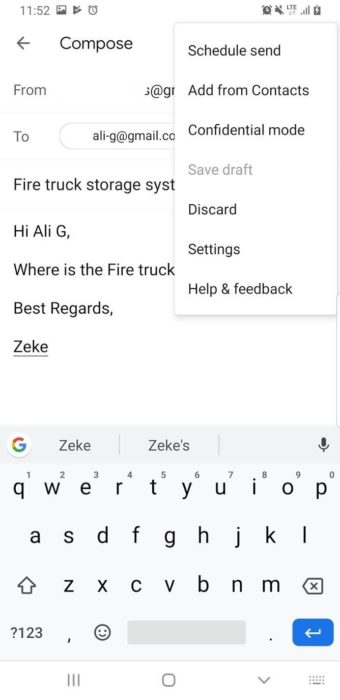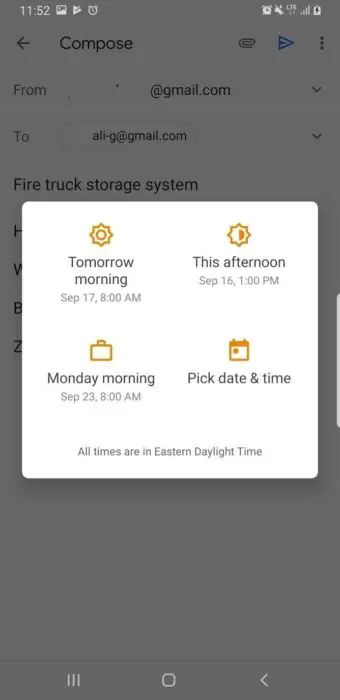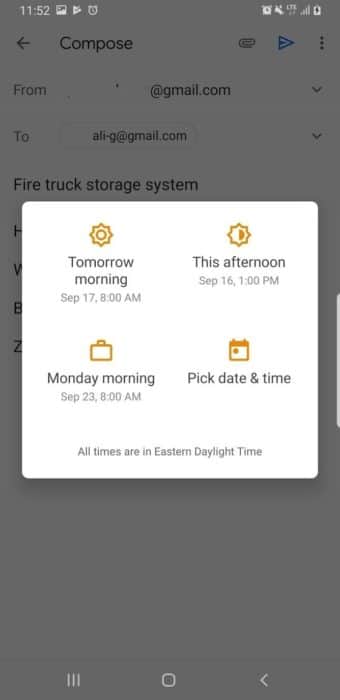 You are done. The email will hit the receiver's inbox at your specified date and time.
You can even check the scheduled email, by tapping on the hamburger button and clicking on the scheduled in the menu. You will get all the scheduled emails with the specified date and time and can edit or cancel the scheduling of unnecessary emails from here.
Final Words
Compared to other apps, the Gmail app has a unique user interface. This was the easiest solution to schedule an email on Gmail from iPhone and Android. There can be plenty of reasons why you want to schedule emails for the future. Make the best use of this feature of Gmail app and save your time.
 We will be right back with another post detailing the latest feature launched.
Read Next:
Here's How You Can Turn On the Windows 10 Sleep Mode
How to Hard Reboot iPhone 11, 11 Pro, and iPhone 11 Pro Max