News
The Slot Machine Providers You Should Know About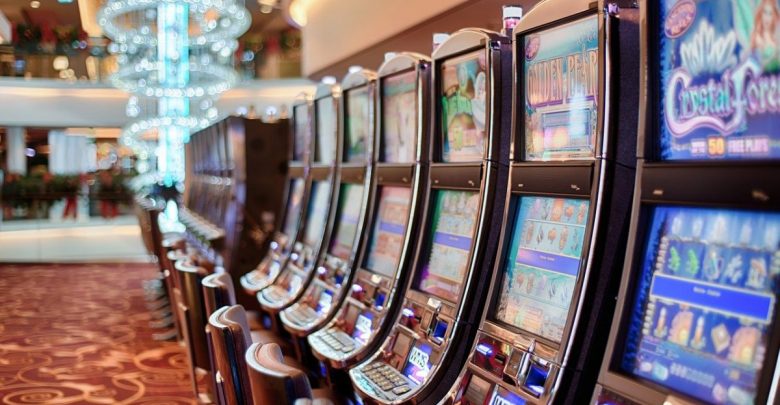 The online slots industry boasts of a good number of suppliers like Microgaming, NetEnt, Playtech etc. that have been providing impressive games to the market year after year. Despite the growth witnessed in the online space, the land-based slot machines haven't got left behind. The manufacturers which entered the slot machine development industry prior to Internet gambling had ample time to not just establish themselves, but also become reliable providers of top-notch slot machines over the years.
Here in this article, we will acquaint you with some such slot machine providers that have been doing a remarkable job at creating those top-notch lit-up gaming interfaces. In case you'd like to learn about them in detail, you can find more at bestonlinecasinos.org.uk.
IGT – International Game Technology
Having been in the market for more than four decades, IGT can be termed as the true slot machine giant. They are into both software and hardware solutions, and have more than 12,000 employees globally. The company originated from Las Vegas, Nevada, and added video poker machines to its impressive catalogue in 1980. Thereafter, it expanded with many more thrilling products in the markets across the world, including Europe.
The company flourished greatly during the 90s and 2000s, expanding into multiple places. In 2005, they ventured into Macau, Mexico and Russia, followed by opening of their R&D centre which serves as a collaboration medium between customers and manufacturers. IGT has bagged many prestigious awards over the years, several of them specifically related to slot machines. The company was acquired by the Italian gaming equipment giant Gtech in the year 2015. Having installed their 2 millionth slot machine in the year 2010, they are the true heavyweight of the land-based gaming industry.
JPM
They are seasoned players and manufacturing and distribution of slot machines in many European nations, including Spain, Czech Republic and UK. JPM International, their mother company overseas couple more subsidiaries known as 'Crystal' (a Spanish manufacturer) and 'JPM Interactive' that have created gaming software used in not just the JPM terminals, but many other well-known online casino platforms like Ladbrokes, 32Red and Bet365. Some of their well-known creations include slot games like Cash Xplosion, Golden Knight, Mystic Money and Demon Reel.
Bell-Fruit Games
Bell-Fruit Games is the actual reason why we refer to slot machines as 'Fruit Machines. A manufacturer of fruit gums originally, this company forayed into gambling industry during the early 20th century when slots were forbidden from paying out real cash winnings. Rather, the players had to be offered different types of fruit-flavoured gums as wins – which were supplied by Fruit-Bell. If you look at the classic fruit machines, they have the same familiar symbols – cherries, lemons and that iconic bar symbol! All these symbols were created by Bell-Fruit Company which had decided to jump into gambling marketplace alongside other providers, sometime later.
Their gambling tech business was set up in 1963 and soon became a leading supplier of one-armed bandits. The company moved away from just hardware and started supplying games during the 90s, setting up their UK based in Nottingham where they churn out thousands of slot machines per year. The company also boasts of popular creations such as iterations of Deal or No Deal, Monopoly Slot and more.
Other than the above, SG Gaming of UK too deserves as mention as a well-known supplier of high-quality games in the slot machines industry.
Read Next: How to Install Shaders on Minecraft and Tackle the Common Errors?.