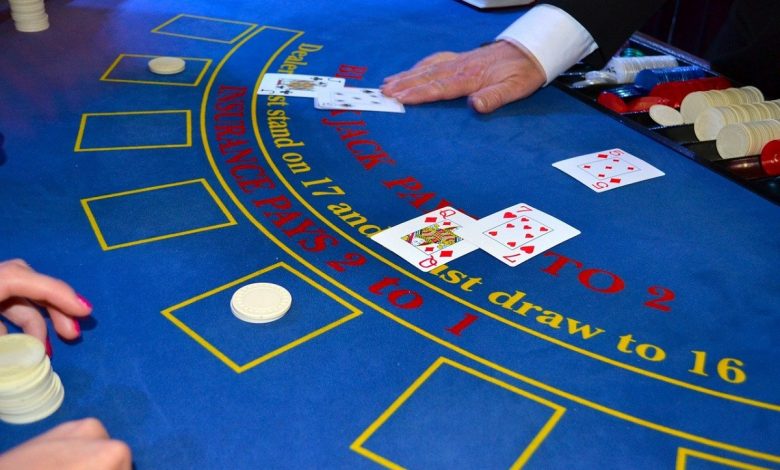 Blackjack, a card game with roots spanning several centuries, is enjoyed by players from all four corners of the world. This even includes regions like the Middle East and North Africa, places that traditionally weren't too keen on games of chance. But times have changed. Today, you can find blackjack in places like Lebanon's casinos and online casinos in the Middle East. People enjoy blackjack for its mix of skill and luck. But what is the Middle Eastern connection with the game? Well, it's an interesting story that goes way back. Let's explore a bit of that history.
Blackjack and Its Ties to the Arab World
Ever come across Miguel de Cervantes's novella "Rinconete y Cortadillo" from 1613? Surprisingly, it's the first written record mentioning a game similar to blackjack, known as vingt-un. Cervantes, the famed author of Don Quixote, began this novella quite some years before its publication, hinting that the game had already been popular.
Interestingly, during the Late Middle Ages, a segment of present-day Spain was under the rule of the Nasrids, an Arab dynasty, specifically in the Emirate of Granada. It's speculated that blackjack could have permeated into the Arab regions from this connection, though historians haven't pinned this down with certainty.
Regardless of the exact path blackjack took into the Arab world, it's evident that the game has ancient roots there. While Islamic law traditionally forbids gambling activities (masir), blackjack has found a somewhat unique position. Some regions have allowed it over the years, perhaps because, in contrast to many other games of chance, blackjack relies more on skill and strategy than sheer luck. Similarly, games like poker have gained popularity, which can be seen in the growth of online poker in the Middle East.
Cultural Significance of Blackjack in the Arab World
Card games are not only a source of fun in many cultures, but they also have cultural importance. Gatherings around a game of cards are common in the Arab world. They provide opportunities for social connection, storytelling, and sharing happy moments. Trex and Basra have historically been favored in Arab families. While blackjack was not traditionally an Arab card game, its arrival was well-received in the Arab gaming community. This Western card game became integrated into the fabric of Arab recreational activities throughout time.
Where Can You Play Blackjack in Arabic?
Did you know that Egypt boasts 21 land-based casinos? However, there's a catch: they only open their doors to tourists. You'd need a foreign passport to get a foot in. This trend isn't unique to Egypt; Tunisia and Morocco follow a similar model. It seems that the United Arab Emirates is also joining the bandwagon. With the upcoming launch of the $3.9 billion Wynn Casino Resort at Al Marjan Island, set for 2027, the UAE seems to be embracing the trend. The Middle East is capitalizing on its potential as a tourist hotspot. This has led to many regional governments softening their stance on gambling, albeit primarily for visitors. But there's an exception to the rule: Lebanon.
Lebanon's Casino du Liban offers its residents a unique privilege. Located along the picturesque Jounieh Bay, it might be the only spot in the Middle East where locals can legally enjoy real-money blackjack. With blackjack tables peppered across its gaming floor, including high-stakes tables where bets can reach about 330 US dollars (or 5,000,000 Lebanese pounds), it's a haven for casual players and high rollers.
Playing Online Blackjack in the Middle East
Online blackjack platforms vary across the Middle East. While no Middle Eastern country has openly endorsed online casinos, many nations in the region have yet to define clear regulations surrounding online gambling. Offshore online casinos outside the Middle East welcome foreign players on their online platforms, and their websites and casino software are in Arabic. These online casinos provide all the information you need on Blackjack, including online blackjack rules. For people who love the game, it's a way to keep up with how blackjack is played worldwide. It also shows how more and more people like the game, no matter where they are from or their background.
Blackjack's Future in the Arab World
The future seems bright for blackjack fans in the Arab world. Blackjack's popularity is rising, thanks to shifting social norms, attitudes toward leisure activities, and a new demographic eager to embrace worldwide trends. Furthermore, as the Middle East establishes itself as a worldwide tourism and entertainment hotspot, the game's presence is expected to increase even more. Blackjack's fascination appears to know no bounds, whether played at a casino table in Lebanon or on a smartphone in Riyadh.
Read Next: PS4 Not Turning On Even After Pressing Power Button: How to Fix?