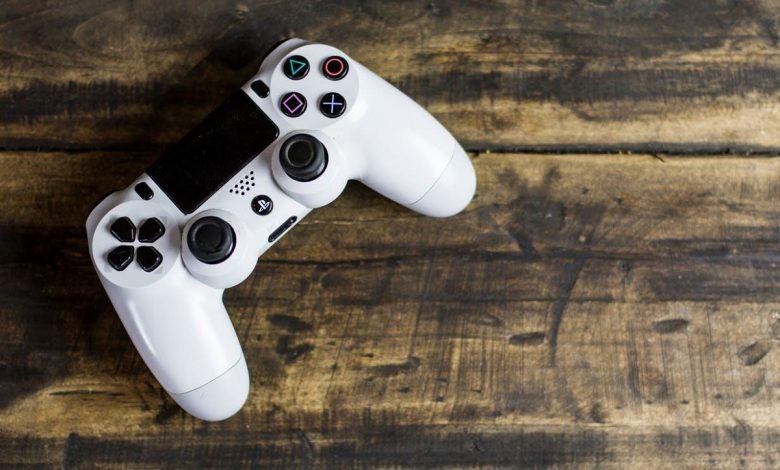 For a long time, playing games on a console was the gold standard of how games were played. Be it the classic Super Nintendo Entertainment System, the original Playstation, or the more modern Xbox 360: practically everyone wanted or had gaming set up or home consoles in their living rooms.
While mobile games on phones and personal computers (PCs)  were somewhat of popularity back then, they didn't hold a candle to the triple-A titles that were released on consoles. Of course, these machines were dedicated to nothing but gaming so the gap in quality was still too much to big to overcome.
But as we stand now in 2022, times have started to change with the dawn of the modern smartphone and the boom in what's been called the PC Master Race. What used to be devices primarily tasked with communication and work are now more capable than ever, turning into proper gaming machines in their own right.
Now, there are a number of console games that have been perfectly ported into both mobile and PC and we here at joystickgames.com have rounded up 5 console games you didn't know you could play on your PC or on your smartphone.
Let's begin!
PUBG Mobile
First on our list is probably the pioneer in the mobile port of console games, PlayerUknown's Battleground or more popularly known as PUBG. Developed by PUBG studios, the game was originally released for consoles and PC back in 2017 and was a massive hit as the first big game to be successful in the battle royale genre.
As the game grew more popular, it didn't take long for the studio to see its potential on mobile.  In 2018, the mobile game adaptation of PUBG, called PUBG Mobile was released and it became the fourth highest-grossing mobile game of all time.
The great thing about the port is that it's basically a one-to-one translation of the original game into mobile. It's the same frenzy of random players dropped on an open-world map gunning for survival, all at the hands of your fingertips.
PUBG Mobile is available for both Android, iOS, Xbox, Playstation, and PC.
Apex Legends Mobile
Another fresh battle royale that has recently hit waves for coming to mobile is Apex Legends. Taking the concept of PUBG and adding hero-shooter elements to the gameplay mechanics turned out to be a massive success as the game approximately produced 100 million active players by 2021.
Originally released for consoles and PC in 2019, the mobile version of the game has only recently been rolled out in mid-May 2022, to much fanfare. Like PUBG, Apex was able to make an almost exact copy of the console version for mobile and was able to reproduce the same gameplay that originally reinvented the battle royale equation three years earlier.
The game is available on both Android and iOS.
Plants vs. Zombies Series
For those looking to play a certified classic, it will definitely be good to know that the Plants vs. Zombies series has been out for both iOS and Android since 2013 and 2019 respectively.
The quirky and garden-themed tower defense strategy game, originally released back in 2009 by PopCap Games, was an early look at how PC and console games could actually translate really well to smartphone gameplay.
And as of 2019, there are almost five other Plants vs. Zombies spin-offs to choose from and play!
Minecraft
One would be remiss to forget the granddaddy of modern open-world games, Minecraft also boasts an exquisite mobile port of its original iteration. Released back in 2011, Minecraft's simple yet creative gameplay of sandbox survival in its blocky world made it one of the most critically acclaimed video games of all time.
Almost immediately after its release, mobile versions of the game were developed to maximize the number of people who could join in on the building fun! It also helped that the game itself was designed to be less graphically intensive from the get-go.
As of writing, Minecraft is available on almost 18+ platforms and consoles, including Android and iOS.
Genshin Impact
Finally, we can't forget one of the biggest gaming phenomena that garnered a massive following since the start of the COVID-19 pandemic—Genshin Impact. Genshin took the game-of-chance (commonly referred to as Gacha) genre and turned it on its head when it introduced a beautiful open-world environment that housed Legend of Zelda-like lore and intuitive battle mechanics.
Originally released back in 2020 for PC, the PS4, iOS, and Android, the game has only gotten bigger since its release and it is in no small part due to its ability to allow players from different platforms to play with one another. Add to that the fact that most people were stuck in lockdown during its early days and it's not hard to see why Genshin continues to grow to this day.
And there we have it – 5 console games that you could actually play (and play well) on your smartphone or on your PC. For more guides and lists like these, be sure to visit https://joystickgames.com/!