Games
Drift Hunters: Drive your Dream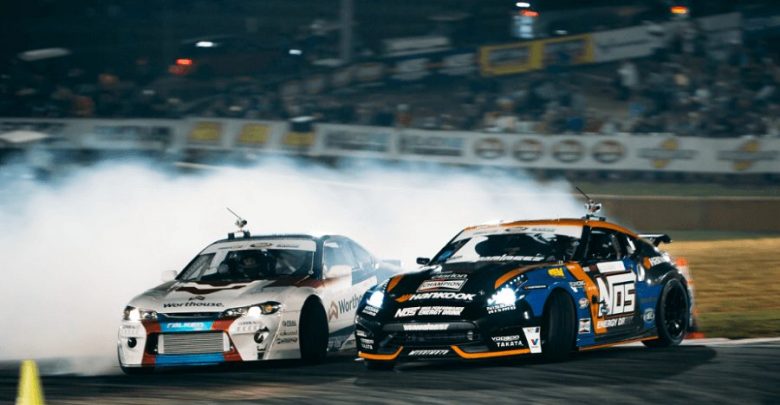 If you are looking for a game with high-performance tuner cars, then look no further than Drift Hunters, an online free-play game on Crazygames.com. The game offers some special features you won't be able to look away from. The iconic car models, alluring options to customize the designs, upgrading, collecting money and drift points and much more are on the platter for you.
People who love racing games would immediately indulge in the Drift Hunters game. Not many free online games offer diverse features, so it is undoubtedly a promising game to look into. To know more about the game stay with us till the end.
Features of the game: Drift Hunters
Comes with 25 incredible cars.
Offers 10 awesome tracks while racing, drifting, or only burnouts.
The drift physics is quite realistic and natural.
You have to collect drift points by drifting cars and thus earn money.
With earned coins, you can buy new cars.
You get to see detailing car tuning.
The car customizing option has four types of paints on its ladder. All you have to do is to change the rims, then painting and after that stance.
How to play?
Of course, you will need a keyboard to play Drift hunters, and here is why you can play smoothly.
As you are battling, use the cursor keys of the keyboard to get the car controls.
Here is the default layout of the game:
Up-Gas
Down-Brake
Left-Steer left
Right- Steer Right
Spacebar-Hand brake
C-Change camera
Left shift- shift up a gear
Left CTRL-Shift down gear
Or, you may just use the mouse to play the game. Just within a click of your left mouse, you will find your car on the streets.
This is the layout of the mouse:
For Drift- left mouse button (hold/tap)
For transition or switch drift- release the left mouse button
This is the full list in the game:
Subaru Impreza WRX
BMW M3 (E29)
Nissan 240sx (s14)
Toyota Trueno GT-Apex (AE86)
BMW M3 (E46)
Honda S2000 (Ap1)
Toyota Supra (JZA80)
Toyota GT86
Nissan Silvia Spec r (S15)
Mitsubishi Evolution (VIII)
Dodge Challenger Hellcat
BMW 335i (f30)
Datsun 240z
Infiniti G35 Coupe
Lexus IS350
Porche 911 GT
Ford Fiesta ST (Mark VI)
Nissan Skyline GTR (R34)
BMW 1M Coupe (E82)
Ford Mustang fastback (S550)
Some common questions regarding Drift Hunter
What is the most expensive car in the game?
Until now Porsche 911 GT (993) is the most expensive car on the list.
Should one change the gear of the car?
Yes, and you can change it through an automatic gearbox or a manual.
Is Drift-Hunter free?
Yes, the game is free to play via IOS, Android, or desktop. You may also play it free in Top Speed.
Which one is the fastest in Drift Hunter?
It is the Nissan GT-R (R35), which is the fastest car in Drift Hunter.
Where to play the game?
To play the game Drift Hunter we would suggest you these sites.
Drift Boss
Madalin Stunt Cars 2
Top speed
What's in the game?
Drift Hunter is the kind of game where you can learn to drift like a boss.
Here, you can play free by drifting right or left with perfect timing. The game may seem so simple, but it is as challenging as you expect it to be. To do well in the game you have to give proper concentration and anticipate the drifting to skid in a tight spot. Furthermore, this game is highly preferable if you want to fix your drifting skill.
Similar kind of game:
Conclusion
To wrap it up, it is safe to say the Drift Hunter is one of the best free online drifting games. One of the reasons why it is famous is because of its diverse driving environment and quite realistic physics. Besides, anyone would be pleased with the top-notched cars in the game. Earning drifting points and money is pretty exciting for a car lover.
Read Next: High CPU Usage Windows 10: Fix Tiworker.exe CPU Usage Issue.