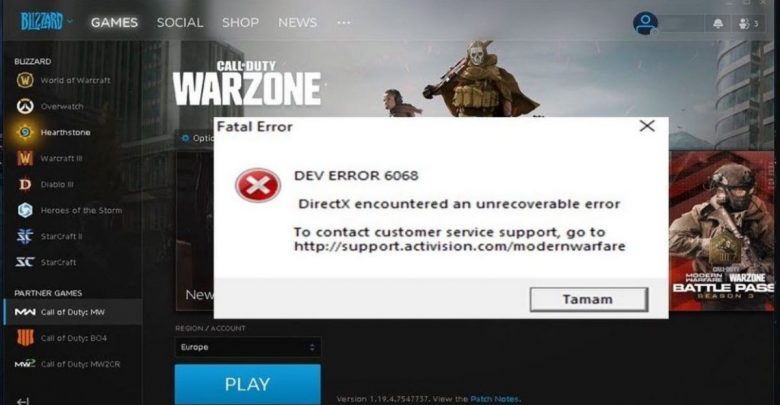 Ever since I started playing Call of Duty Warzone back in 2020, I have encountered one error more often than not and it's none other than Dev Error 6068. Usually, after weekly updates or during Season changes, this error can pop up ruining your Call of Duty sessions for 3 days straight!
Recommended for you! How to fix DNS Server Not Responding Windows 10 Issue?
Dev Error 6068: Why?
If you analyze this error's occurrence heatmap, you might notice that it occurs mostly after major updates. Remember the instance when Activision added DLSS support to Warzone? After DLSS was integrated into Warzone, Nvidia released a driver update for its RTX lineup. Anyone who launched the game without updating their graphics driver would have encountered this error. Another case in which Dev Error 6068 would come up is if you are running any monitoring utility in the background. For instance, if you are running MSI Afterburner's resource monitor while playing Warzone, you are bound to stumble upon 6068. Keep in mind that Dev Error 6068 has nothing to do with your internet connection so stop blaming your ISP!
If you haven't installed the latest updates for Windows 10, you are likely to encounter Dev Error 6068. Whenever Nvidia releases driver updates, they are fully optimized to run without any issue with the latest edition of Windows 10. Therefore, it's highly recommended that you check for updates to everything including your operating system, graphics card driver, or sound card driver (and even your network driver) after every major Warzone update.
If you are encountering Dev Error 6068 once in a couple of months, it's not that big an issue. You are not alone here! Every Warzone player has unquestionably come across this error. Don't overthink if it comes and goes every other month. However, if Dev Error 6068 has become a weekly visitor, here are the troubleshooting steps you need to follow!
If updating your drivers and OS doesn't fix the issue (and that doesn't in most of the cases), you might want to do a bit of Notepad business with Warzone's configuration.
Changing VideoMemoryScale Value in adv_options.ini File
By default, VideoMemoryScale's value is set to 0.85. Changing the value to 0.5 might do the magic. Locate the adv_options.ini file in 'players' folder.
C:\Users\[Your Username]\Documents\Call of Duty Modern Warfare\players
Save your entry and you are ready to roll!
Also read! Forge of Empires Wiki – Ultimate Tips to Be A Master Forge Master
Delete any Recently Installed Utility Application to Fix Dev Error 6068
This solution may not be always a favorable one to embrace but will most probably solve your issue. Some of the applications, which can interfere with Warzone's execution and possibly bring about Dev Error 6068 are listed here. Most of these applications run in the background and you would have hardly given them any thought if you hadn't read this guide!
MSI Afterburner
Fraps
NitroSense
Gameloop
We will add more applications to this list, should our team come up with any solid findings.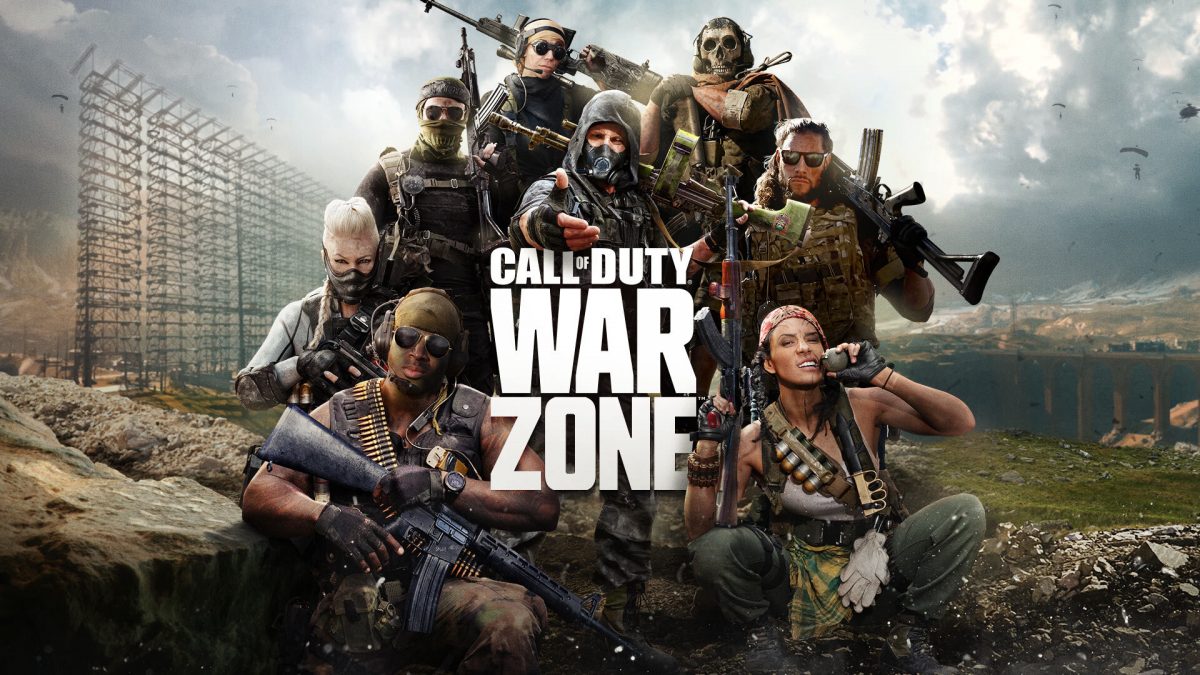 Re-Update or Reinstall Your Game (Last Resort)
Not everyone has access to internet plans with 3 figures in speed. Therefore, reupdating the game is only a solution for those who have subscribed to unlimited internet usage packages. Reupdating the game is a rather boring process because you have to download over 100 GBs of data for Warzone (even worse if you have Modern Warfare). However, Dev Error 6068 is more of an issue with system software in your rig so I don't recommend reupdating or redownloading your game. Trust me! I have tried this once and all it did was made me devour 3 packs of sausages and a 6-can-pack of soda. If you still wish to figure out on your own if reinstalling the game will fix Dev Error 6068 for you, here's how you can do that (but just don't because it's futile!)
Restart your PC. This will ensure that no instances of Battle.Net are running in the background.
Head to the installation directory ('Call of Duty Modern Warfare' folder) for Warzone.
Leaving behind Blizzardbrowser, Data, and Main folders, push everything else to 'Recycle Bin'.
Launch Battle.net application from desktop and wait for the download bar to fill up.
See if this fixes your issue. If it doesn't, try getting rid of 'Data' folder (I just checked and it's 178GB) only if you have proper internet.
Click here to download Warzone.
Your game should run fine now. If you are still encountering Dev Error 6068 after following all the steps mentioned above, it's time to switch to Battlefield or Enlisted or any other 1st person shooter with which you won't encounter this error! Wait! You could try running the game at 30FPS but that's not the kind of advice we give here on this site. Just get Battlefield if 6068's deep up your back!