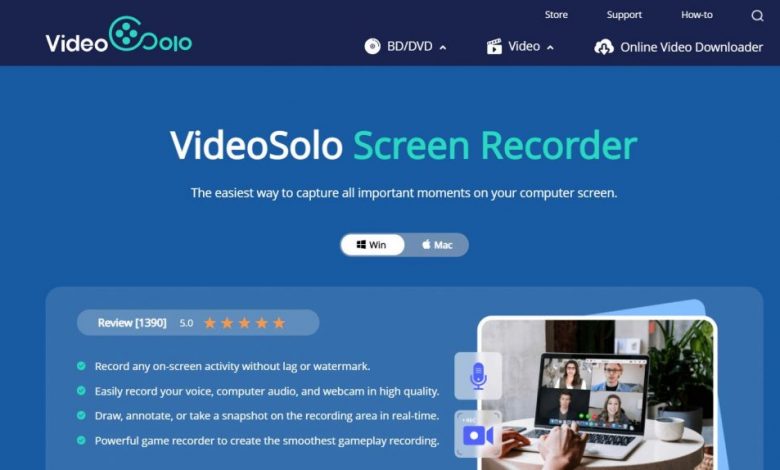 If you are a console player, your system comes with a built-in game recording module that keeps on recording your gameplay in the background (and you can capture clips covering up to the last 10 minutes, if you are on Xbox One). However, PC players will have to use 3rd party applications for recording gameplay videos. While it's true that Windows 11 now supports gameplay recording out of the box on any system (with Xbox Game Bar), using a 3rd party game recording software is rather reliable.
Let's get you recording those game clips with the best game recording software built for Windows 11!
VideoSolo Screen Recorder (Best Game Recording Software for Windows 11)
VideoSolo Screen Recorder lets you record everything on your screen but that's something every video recording application does. What VideoSolo does better is that it leaves no watermarks in recordings and consumes very less resources giving you practically zero lag recording experience, VideoSolo Screen Recorder is the best game recording software to be used with Windows 11 since it allows you to record gameclips at your preferred resolution and up to 60FPS without impacting your game's performance.

Click here to download VideoSolo Screen Recorder i.e, the best game recording software on this list!
Action! (A Mix of Quality Recording and Gameplay Performance)
Looking for a game capture software to create high-quality gameplay recordings at 4K resolution and a reasonable frame rate? Your search ends with Action!
We recommend Action! to those content creators who have a rather feeble CPU. Action! tasks your GPU with recording the gameplay and therefore, your already incapable CPU is not overstressed.
Action! embraces the power of GPU's acceleration for creating high-quality recordings at the resolution and frame rate of your choice.
Since you are reading about capturing gameclips, we thought you would like this one too! How to Download Twitch Clips
Xbox Game Bar (Built-In Game Recording Software for Windows 11)
Don't want to install a 3rd party game recording software? You may think that using Xbox Game Bar for recording gameplays wouldn't use much of your system's resources since the app comes built into Windows 11. However, in a benchmark we conducted with different game recording software for Windows 11, we actually ended up facing maximum frame drops with Xbox Game Bar (VideoSolo had the least impact on game performance, just so you know).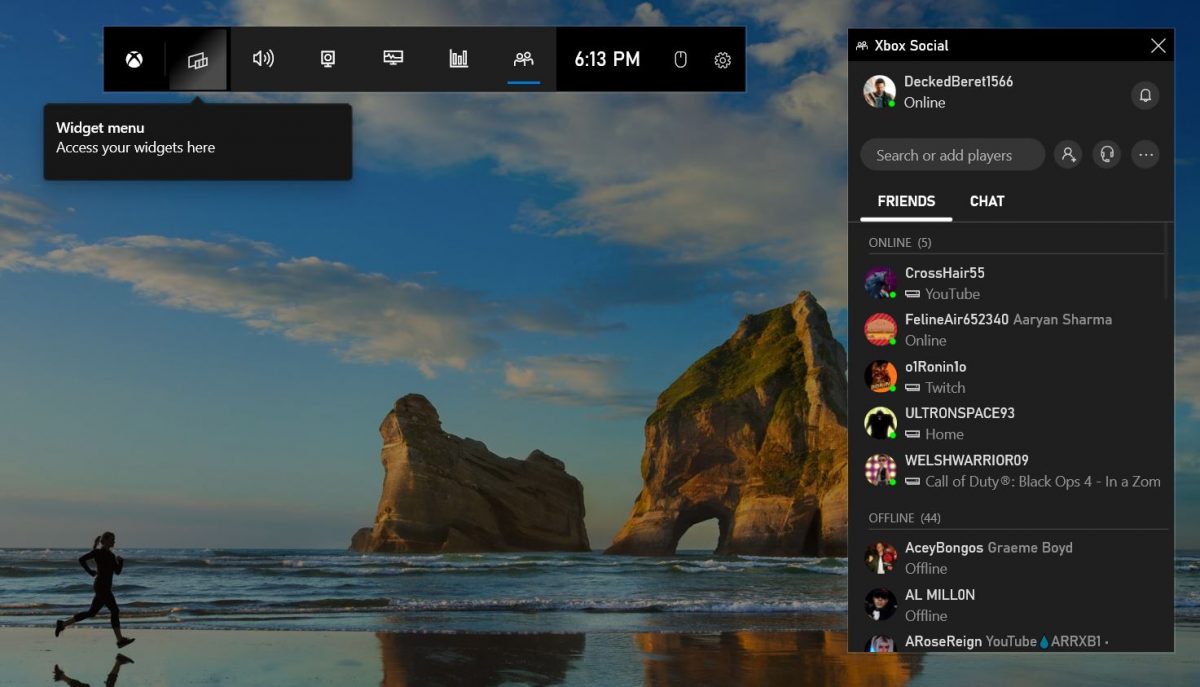 TubeFab Screen Recorder (Available for MacOS)
TuneFab Screen Recorder is available on Windows 11 as well as MacOS. You can use this application to record gameplays but we also figured that the impact on gameplay performance (during recording) is quite variable and depends entirely on a system's specs. If your system boasts beefy specs, TuneFab is the way to go!
Recommended for you! How To Change Nickname On Discord In A Few Easy Steps
Open Broadcaster Software (Most Loved Game Recording Software)
OBS is one of the best (if not the very best) gameplay recording software for Windows 11. What's even better is that OBS is an open-source application and has plenty of features meeting the requirements of even the best game streamers on YouTube!