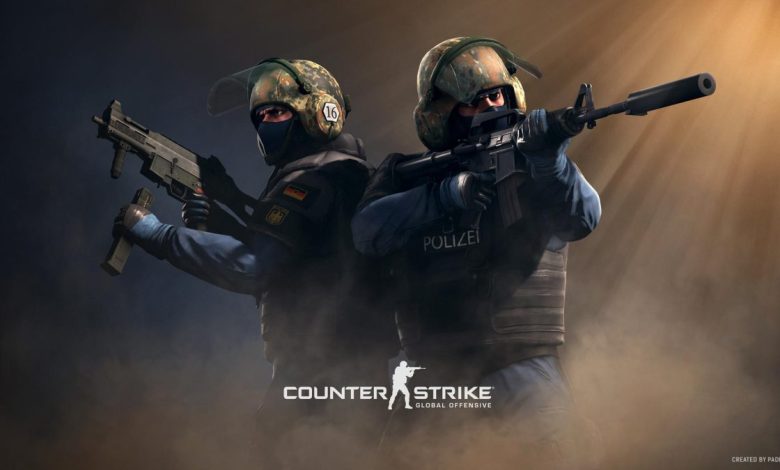 Getting black screen in CSGO on startup? Let's get that fixed right away! Black screen on startup in Counter Strike Global Offensive can occur if the game's files or data get corrupted. Also, if your graphics card drivers aren't up to date, Counter Strike Global Offensive might run into random game-breaking errors. Whatever the reason for CSGO's launch failure, the troubleshooting steps mentioned in this guide will get you out of trouble.
Here are a few things to keep in mind before you apply the fixes:
If this is the first time you are getting black screen upon launching CSGO, go ahead and restart your PC.
Launch Settings and download the latest patches for your operating system.
Try running the game in compatibility mode (Windows XP Service Pack 3).
Fix CSGO Black Screen on Startup by Adding -autoconfig in Launch Options
Adding 'autoconfig' to the Launch Options section of CSGO is the top-rated fix for black screen issue. To add this configuration statement, go ahead and launch Steam. Head to your Library and locate CSGO's icon.
Right-click on it and select 'Properties' from the list of options that appears.
Under the Launch Options tab, you will see a textbox. This is where you are supposed to add '-autoconfig'.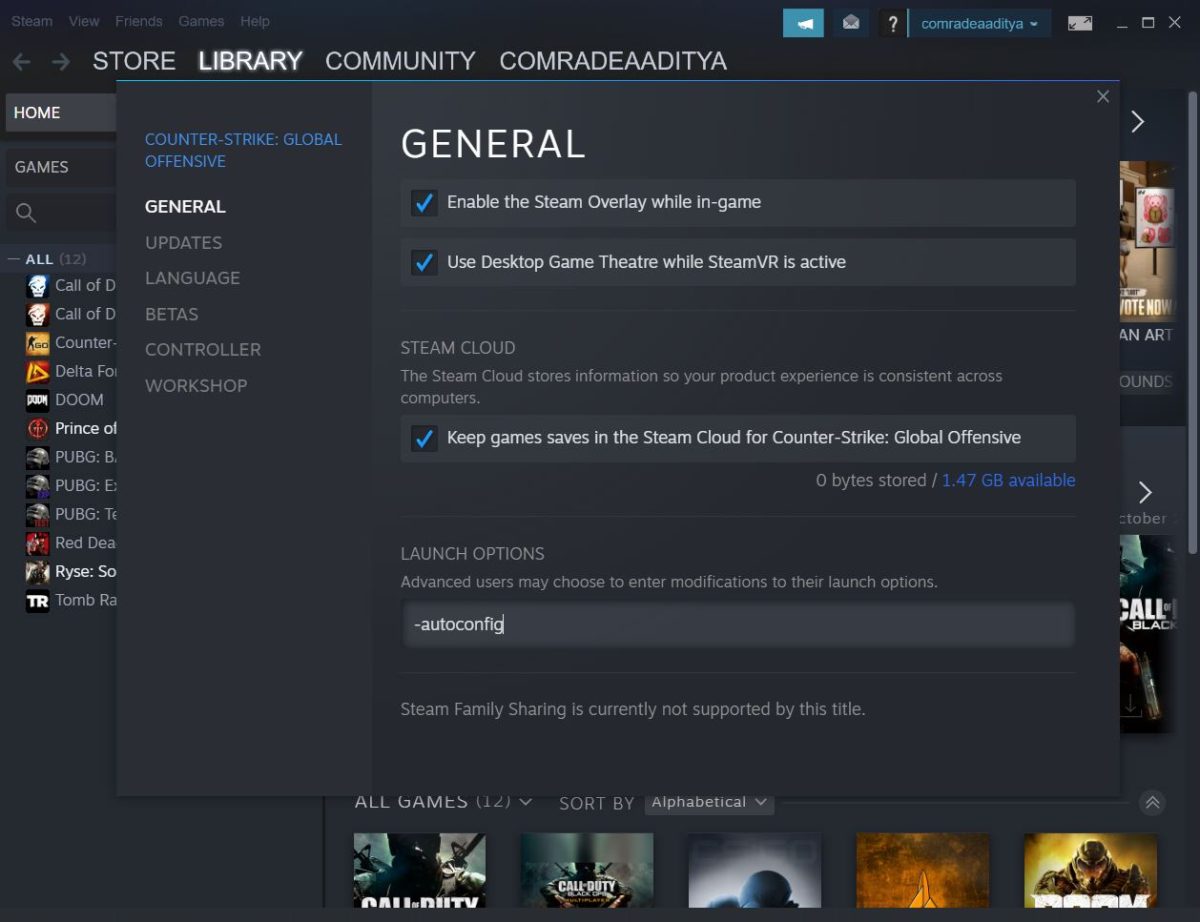 Close the window and the change you made will be saved.
Log out of Steam then restart your PC.
Launch CSGO. The black screen error should no longer be occurring. If this doesn't solve the issue, it's likely that your graphics card's drivers are outdated.
CSGO crashing in the middle of a match? Don't forget to check out 'Counter-Strike Crashing on Steam: Fix it Now!'.
Update Your Graphics Card Drivers to Fix CSGO Black Screen on Startup
We suggest that you manually download the latest version of drivers for your graphics card from Nvidia's Advanced Driver Search page. If you don't want to bear the hassle of searching for the correct version of drivers, simply download GeForce Experience and let the application do its job. While installing the drivers fetched by GeForce Experience, make sure you select 'Express Installation' and the app will appropriately update everything required to run the game.
If the black screen on startup CSGO issue occurs even after installing the latest graphics card drivers on your system, it's likely that your game's files are corrupt and the only thing that can fix this is the built-in verification tool in Steam.
Use Steam Verification Tool to Replace Corrupt Game Files
Make sure that you have a stable link to the internet before starting the file integrity verification procedure for CSGO. Upon successful completion of integrity verification, corrupt game files will have been replaced with new ones. Since the tool will have to fetch those files from the server, it's mandatory to have a good enough network connection.
Recommended for you! How to Communicate Real-time using Voice Chat on Roblox [Latest]
How to Verify the Integrity of CSGO Files?
Launch Steam, head to your library, and right-click on 'Counter-Strike: Global Offensive'. Select 'Properties' and a new window will appear.
Switch to 'Local Files' tab from the list of options available on the left pane.
The last option in this tab will be 'Verify integrity of game files…'. Click on it and wait for the process to be complete.
Once the integrity of game files has been verified, log out of Steam and restart your PC. Launch the game and it should now breeze through the startup without greeting you with a black screen.