How To
How to Communicate Real-time using Voice Chat on Roblox [Latest]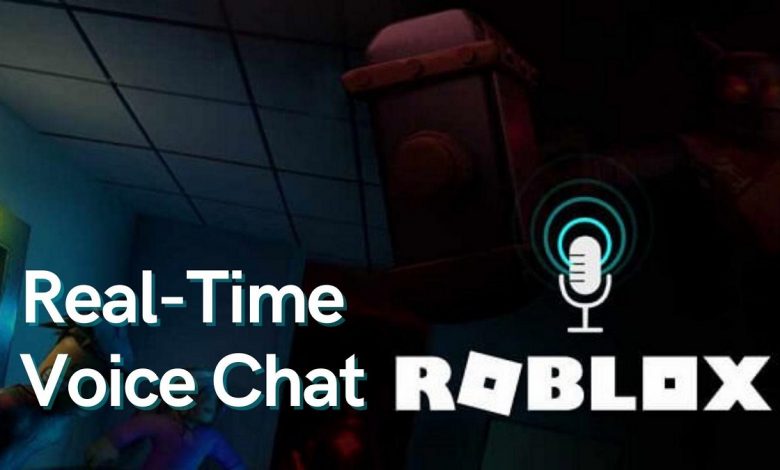 Roblox, the most popular gaming platform, offers millions of games to players and allows them to create fun and exciting games out of their creativity by providing them with the necessary tools & guidance.
One such cool feature recently developed by Roblox is the voice chat feature on Roblox. Through this feature, players can communicate or chat with fellow players during the gameplay.
They provide many more interactive features to the users, such as; allows them to make customized Roblox avatars, add animations in them, create custom t-shirt, shirts, pants & accessories for avatars, make game-passes & mini-games.
Roblox also provide opportunity to earn Robux(virtual currency in Roblox), later you convert it into real money using Robux to USD converter, and many more cool and exciting features.
If you are excited about knowing more about the Voice chat feature, you have landed in the right place. As here, we will disclose all the essential details about the same.
So, without any further delay, let's get into the nitty-gritty of the Roblox voice chat feature.
What is Roblox Voice chat?
On September 2, 2021, Roblox Corporation announced the launch of a new feature of spatial chat or voice chat on Roblox. In this feature, users can voice chat with other players during gameplay
This feature of Roblox chat is in its beta phase, and thus it is only available to players above 13 years of age.
As 50% of the Roblox users are above 13 years of age, they know how to express themselves respectfully and have a secure Roblox chat.
Eligible users who have enabled this feature will see a microphone icon on top of their avatar's head next to the username during the gameplay.
By clicking on the microphone icon, users can mute and unmute themselves. And remember, only 30 people are allowed to chat on Roblox at a time using voice chat on the Roblox feature.
Why do we need Voice chat for Roblox?
Roblox launched this feature of Roblox voice chat to provide users with an experience similar to chatting with friends and buddies on a discord server.
Through this feature, players can play games and hang out with friends through the same voice channels.
Adding this feature of Roblox chat on the platform has become a more popular place for people to hang out and enjoy.
On the other hand, some people highly criticize this feature. They are worried about the languages users will use during communication, whether there will be a Roblox safe chat or Roblox lagging while playing.
If you face any problem concerning the quality of Roblox voice chat, we are here to tell you the best method to remove such glitches.
Glitches mainly occur on Roblox due to FPS capped at 60, thus to uncap FPS, you need to download and install software, i.e., Roblox FPS Unlocker which is 100% safe, secured, and the easiest method for increasing FPS on Roblox.
This unique software allows Roblox to increase FPS past 60 by injecting specific codes on the PC.
Concerns are being raised about the usage of profane languages that can hurt the sentiments of the audience.
These scammers can try to take personal information from the users. Or there can be issues of online dating through voice chat on Roblox feature that can be uncomfortable or obscene for others on the server.
So, it is advised to the users who have the voice chat feature not to say or type any inappropriate content or share any personally identifiable content information with others on the conversation.
Users also have the control to report people who say something terrible, so make sure you don't say such things, or you may get banned from using Roblox.
Below is detailed information about getting voice chat on the Roblox feature and using the same during gameplay.
How to add voice chat on Roblox?
The first step is to verify your email id and phone not mentioned on the Roblox account to add voice chat.
Then the primary step is age verification to get this feature. The verification process happens in two stages; the first step is to upload a photo ID document. The second step is to upload a selfie.
Selfie is being taken to check the liveliness and likeness of the player, i.e., the person is breathing and living.
And the photo shown in the ID matches with the actual person depicted in the selfie.
This entire process usually takes seconds, and then you can enjoy voice chat on Roblox. Follow the below-mentioned steps for age verification –
On your PC, log in to your Roblox account.
When the screen opens, you will find a gear icon or the settings icon on the top-right corner of the screen. Click on that.
Click on the settings from the drop-down list of options,
Then click on the account info option.
You will see your birthday mentioned; below that, you will find a 'verify age option', click on that.
A small window will pop up on the screen with two options stating to take the photo of the Id and selfie. Players can do this step by scanning the QR code given on the screen to complete the process through the smartphone.
Then click on the privacy option, which is the third option under my settings page. You will see an option stating, ' This feature allows you to use your microphone to chat with other people in certain games'. Besides this, you will see a toggle click on it to turn it green.
Keep reading below to know how to use the Roblox voice chat feature during gameplay.
How to use Roblox voice chat?
To use Roblox chat during gameplay, follow the steps mentioned below –
Choose the game which supports the Roblox voice chat feature.
After the gaming screen opens, click on the small Roblox icon on the top left corner of the screen.
A window will pop up on the screen. Click on the Settings button on the top bar.
There you will see two options, i.e., input device and output device; press the arrows beside them and keep scrolling until you find the name of your microphone and headphone device.
Now you will see a small microphone on your avatar's head, which you can mute and unmute by clicking on it.
The best way to test your voice chat on the Roblox feature is to use it in the game developed by Roblox Arena Events, i.e., Roblox Community Space. This game is the perfect place to use this feature and enjoy Roblox chat with fellow players.
Final Words
Not all the Roblox accounts will get the option to verify their age and upload documents and a selfie, as voice chat on Roblox is still in the beta phase, which means it will be only available to a few selected users.
The age verification option is gradually rolling out, so it may take time to reach you, so don't panic about it.
You may also worry about the security and safety of the ID document and selfie you submitted to Roblox for getting the Roblox chat feature.
You should not worry, as Roblox assures its users that it does not store the selfie and document ID uploaded by the user.
According to them, an anonymized value is generated on the server that allows Roblox to safely identify and verify it without actually exposing or risking the user's real identity.
So, what are you waiting for now? If you are above 13 years of age, go today and upload the required details and have a Roblox safe chat with the other Roblox players.
Read Next: How to Recover a Hacked Roblox Account Using Email or Phone?