Games
Most popular casino table games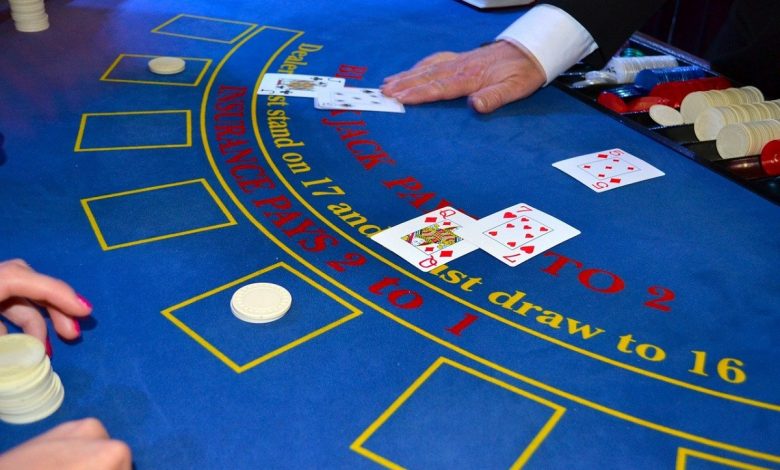 The exhilaration of the tables is unmatched for many gamblers. Card deals, dice rolls, and the clicking of the roulette ball whip players into a frenzy. The freedom to make choices that comes with playing table games is part of what makes them so enjoyable. The fact that you can employ tactics to increase your chances of success only adds to the difficulty of these situations. You can't just spin the reels and hope for the best like you can with slot machines.
If you're new to gambling or just table games in general, try your hand at any of these classics which are available at both online and brick-and-mortar gambling halls.
Baccarat
Players with even the smallest of bankrolls can enjoy the game of baccarat, which has been a staple of the casinos' high rollers for generations. There are primarily three distinct kinds of baccarat. These games are known as chemin de fer, punto banco, and Banque baccarat, respectively.
Baccarat is a game of chance in which players attempt to achieve a score as near to 9 as feasible. If your hand value is more than nine, you lose ten points. Each hand can contain a maximum of three cards. You can wager on the player winning, the banker winning, or a tie in each baccarat round. The game is played with a conventional 52-card deck, with anywhere from six to eight decks in use, depending on the casino. Baccarat seems like a game of blackjack, but there's not much of a need to make decisions.
Blackjack
Blackjack is one of the most well-known and widely played casino card games. Even if you've never played before, you can pick it up and start playing within minutes. When it comes to free casino games, blackjack is one of the few in which player decisions can truly affect the final result. Despite the enormous impact that chance plays, your decisions do matter.
Blackjack is highly regarded as a top table game in casinos since the house edge is so small in comparison to other forms of gambling. Blackjack's house edge can drop to about 0.5 percent if you adopt the best betting method.
Craps
Craps is often avoided by inexperienced gamblers because of the game's complex table arrangement and a wide variety of betting options. Craps is one of the easiest table games to learn and play, despite its somewhat complex appearance. Only one person at a time can roll the dice, and only two dice will be used.
The guidelines are straightforward. Simply keep track to see if the dealer is making a come-out roll or has established a point. Craps is also highly recommended if you wish to feel the full energy and thrill of a real casino game. Of course, you can play craps and all other table games for free when using a bonus code to win real money at certain online casinos. The craps tables tend to attract the most commotion, with players frequently moving up and down and yelling at one other as they celebrate wins.
Pai Gow Poker
As a game that favors the casino, Pai Gow Poker is often overlooked. The truth is that it is one of the most exciting games out there. There is nothing quite like playing Pai Gow Poker at a casino. You will each receive seven cards, and the goal is to make the best possible two-hand combination out of those cards.
Your first-hand consists of five cards, while your second-hand consists of just two. An essential qualification is that the five-card hand has to be superior to the two-card hand. You win the game if your two hands total is higher than the dealer's two hands. You will lose if the dealer has a better hand than you. A push occurs when the dealer and the player each win one hand.
Roulette
When it comes to gambling, roulette is a fan favorite. Many people who gamble in casinos find this game to be the most exciting. Even money bets have a very little house edge, therefore they can be used to slowly build up a win total. But that's not what makes the game exciting for certain people.
At the roulette table, one can win a lot of money, but success depends entirely on the favor of Lady Luck. Waiting to see if your 35:1 wager paid off by seeing the ball roll and bounce around the roulette wheel is an exciting experience.
Read Next: Modern Warfare II Crashing Windows 11: Fix it Now!