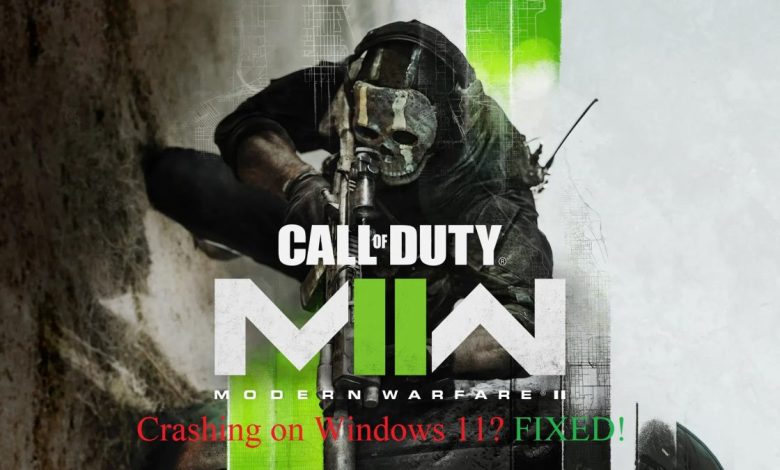 Players have reported that Call of Duty Modern Warfare II is crashing frequently on Windows 11-powered PCs and while the developers are constantly releasing patches to avoid the errors causing those crashes, not all issues have been addressed. However, there are a few steps that you can follow to avoid well-known issues that cause the game to crash.
Multiplayer games are often plagued with launch day issues and Call of Duty Modern Warfare II was no different when it came out on October 28th. Players were quick enough to identify and address any temporary bug-related crashes and those workarounds have been compiled in this guide.
When you have gone through this guide, you will be able to fix the issue of Call of Duty Modern Warfare II: 2022 crashing on Windows 11. We suggest that you apply these workarounds in the order they are mentioned. Common fixes have been prioritized and put earlier in the list.
Fixes for Call of Duty Modern Warfare II 2022 Crashing on Windows 11
Make sure that your system meets the minimum requirements for running Call of Duty Modern Warfare II. Failing to meet the system requirements will result in the game not launching at all or even if it runs, the system will encounter some incapacitating error sooner or later and the game just won't work.
Recommended for you! Corrupted Data Error PS4: Two Fixes That Always Work!
Download the Latest Updates for Call of Duty Modern Warfare II
Call of Duty Modern Warfare II will be getting a bunch of updates (massive ones too) in the next few weeks and the developers will try to address most of the issues before the launch of the first season. You will have to keep up with the latest version to play the game without encountering any errors.
Update MW II on Battle.Net App
Most of the players have purchased Call of Duty Modern Warfare II 2022 via the Battle.Net app. To update the game on Battle.Net, head to the launcher's Games section and switch to the tab for Modern Warfare II. In front of the 'Play' button will be a cog icon, clicking on which will bring up a menu with a bunch of options including 'Check for Updates'. Click on this option and the launcher will check for updates to the game.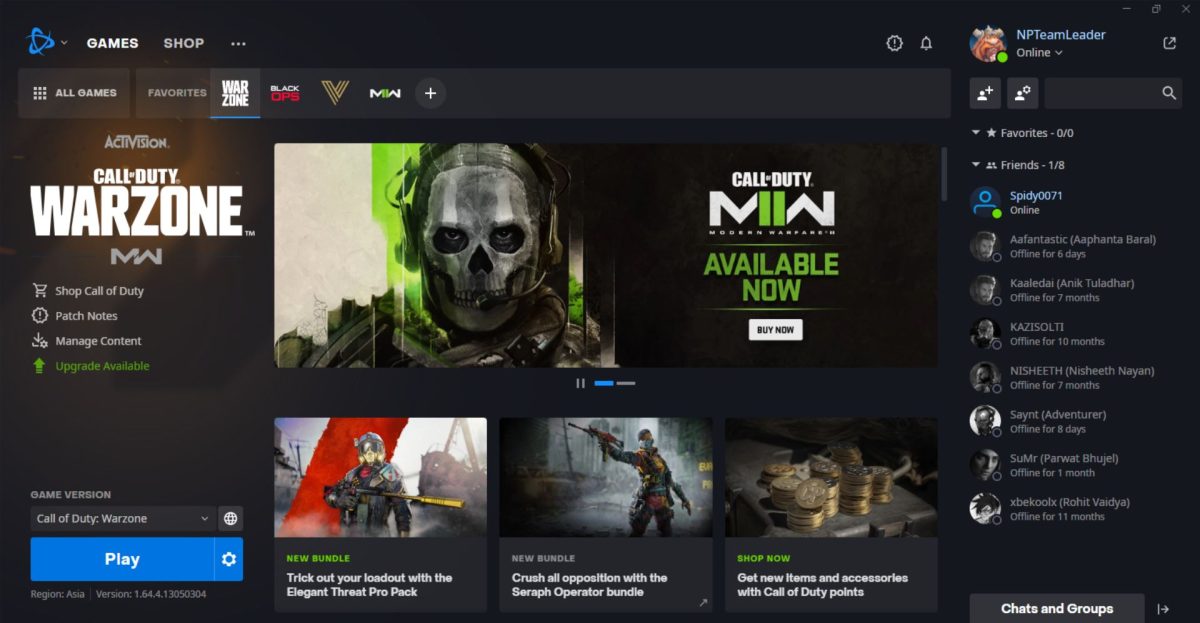 Repair the Game
If you are running the latest version of Call of Duty Modern Warfare II 2022 on Windows 11 but the game keeps crashing time and again then the next thing you could try is repairing the game utilizing the built-in feature in Battle.Net launcher.
Since the game is receiving massive updates every now and then, the game's files are more likely to get corrupt and that calls for a thorough repair of the files that have gone bad.
'Scan and Repair' option is also available in the menu that pops up after clicking on the cog icon within the blue 'Play' button in Battle.Net app.
If your copy of Call of Duty Modern Warfare II was purchased off Steam, you will need to use the Steam Verification Tool, which will verify the integrity of game files.
Launch Steam.
Right-click on Call of Duty Modern Warfare II's icon in your Library, select 'Properties' then switch to the 'Local Files' tab. Click on the option that says 'Verify integrity of game files…' and let Steam client do the rest.
Get the Latest GPU Drivers
Call of Duty Modern Warfare II stuttering or lagging on Windows 11? Are you running the latest version of the graphics card driver? Only recently, players reported that the latest Nvidia drivers were causing crashing issues with Modern Warfare II so depending on what fellow users have reported on the web, you might have to fetch the latest update or roll back to the previous version to avoid crashes.
At the time of writing, version 516.59 is reported to be the most stable for running Call of Duty Modern Warfare II on Nvidia cards. AMD users should stick to version 22.9.1 to avoid encountering driver related issues.
Click here to learn more about Modern Warfare II.
Close Background Applications
Certain apps running in the background (Fraps, MSI Afterburner, Razer Cortex, only to name a few) can make modifications in the runtime environment and this often leads to game crashes. Therefore, we recommend that you close every unnecessary background application before you launch Call of Duty Modern Warfare II.
You can use this utility application called Razer Cortex to close background apps and free up RAM and resources for utilization by game applications.
Read next! High CPU Usage Windows 10
Restart Shaders Optimization
After updating your graphics driver, the shader compilation process will be initiated but sometimes, you may need to manually restart the compilation process from Settings. Make sure that shader compilation has completed before jumping into a game. While you can load into maps even when the shader compilation hasn't finished, we suggest that you wait for the process to be complete to avoid random errors.
Restore Overclocking Configurations
While overclocking can be the easiest way to ramp up your graphics card's performance, doing so seriously hampers the hardware's stability. We have received inputs from users of GTX 30 series cards that Call of Duty Modern Warfare II crashed less often upon running their cards in stock settings.
Visual C++ Package Reinstallation
If Modern Warfare II is still crashing on Windows 11, it's time to repair the Visual C++ Redistributable installation on your system. Pick the correct version of Visual C++ Redistributable for your system from this page and restart your system for finalizing the installation.
Last Resort to Fix Call of Duty Modern Warfare II Crashing Windows 11
While this might sound terrible, the only option left now would be to redownload the entire game but there's still no guarantee that the game won't crash upon reinstalling. However, it's worth giving reinstallation a shot if the steps mentioned above didn't fix anything.