Games
Riot Games Announced Their Tactical FPS; Project A
Riot Games is coming up with their own FPS title "Project A" looks interesting for sure.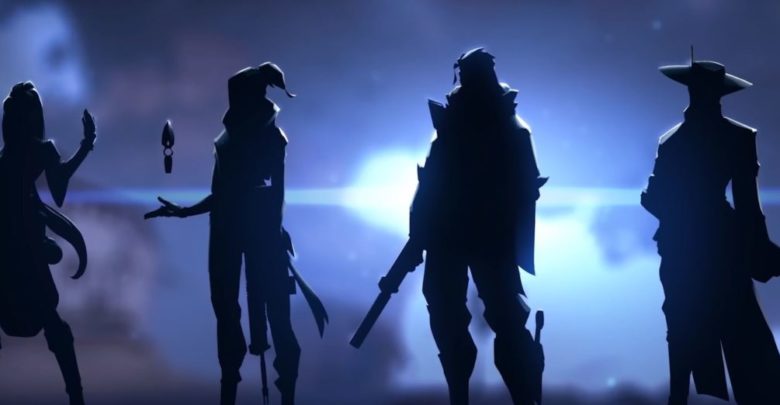 League of Legends (LoL) developer Riot games just announced that they're producing a first-person shooter(FPS) game. There is no name yet for this title however it is called for now, "Project A". This project is apparently developed by a new team within Riot Games. Therefore there are no ties with League of Legends Universe as it seems. As far as we can see it is a hero-shooter game feeling like Overwatch.
However, there is also CS: GO influence definitely weapon positioning and the current visuals for the game suggest that it is a combination between CS: GO and Overwatch. Riot Games will try to add their own flavor for sure.  You can watch the announcement video from here.
Riot Games made the announcement of Project A via their official Youtube account. They have stated that they are trying to solve the Cheater and server problems from the start of the developing process. We do hope that this is correct. Because with the recent Cheating Epidemic around the world multiplayer games are having a hard time. Currently, Project A is not even on Alpha Stage. Of course, the game will not be released with these graphics. However, the movements look really fluid. This is the first time we are seeing something like this from Riot Games. Also, it does look like it will not require very demanding hardware. Hopefully, this turns out to be true.
Also read, Fortnite Chapter 2 Leaks Hint At Fishing, A Medals System and More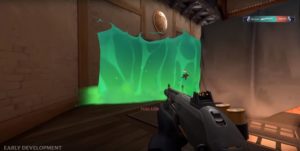 The Overwatch influence is visible. If you look around 46th second of the video you will realize that it does look like Overwatch Mei's Icewall. We have also seen some interesting things from the trailer. If there is a Hacker in the match. The match gets terminated immediately. This is an interesting feature. Many games did not take this road simply because a cheater will buy a second account anyway. That means more money. However, Riot Games is taking a different business approach. League of Legends is a free game in essence. We can also predict that "Project A" will be a free to play game as well. Therefore they can ban anyone for a long time since they are not earning any money from them. This means that the game will be leaning on microtransactions.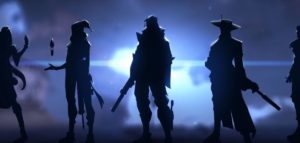 Project A from Riot Games also features one headshot mechanic. This means you need one headshot to eliminate your opponent. We have never seen this before in a hero shooter game. This will make the game more interesting. Who does not like one tapping an opponent? Riot Games might be on the right track with this because this will make the game much more tactical. We have also seen some grenades featured in Project A.
Also read, Apple has released the iOS 13.1.3 update for iPhones and iPads
Also, Riot Games did not forget about the Netcode problems as it seems. In their video, they state that are trying to solve problems like peeker's advantage or ping abuse. We all know that these problems are in every multiplayer game today. If Riot Games can solve these problems congrats to them.
Riot Games did not specify a release date for their upcoming FPS game Project A. The game is in Pre Alpha Stage currently. However, they have stated you will hear more from us in 2020. Most probably we will see Project A Q4 2020 or early 2021.