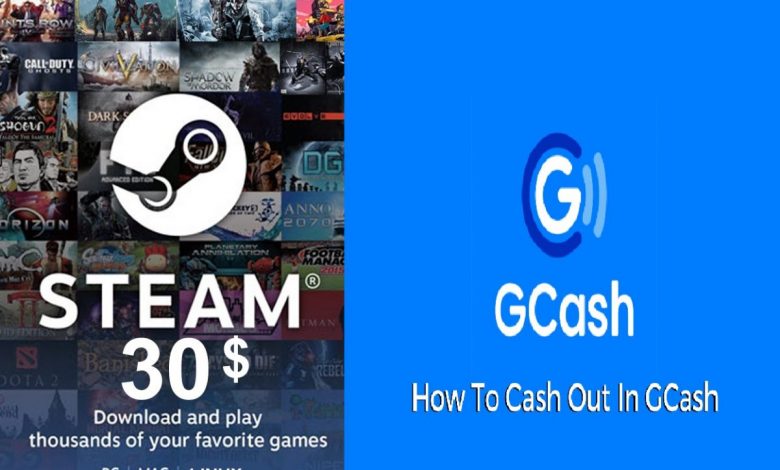 A number of payment methods are accepted on Steam ranging from major credit and debit cards to online payment wallets depending on your region. The users accessing Steam from the Philippines will now be able to acquire Steam credit using GCash. As long as you were looking for a step-by-step guide on using GCash with Steam for fetching wallet credit on your profile, you're on the right page!
Before Using GCash with Steam Wallet
Before you are up and about adding credit to your Steam Wallet from your GCash account, make sure you have these credentials handy:
Your Steam account's login details including username and password. Make sure you are logged into your Steam account's email address on a separate window in case you need to enter the one-time password for verifying your identity.
Your GCash account's login credentials.
Also, make sure you have enough money in your GCash inventory.
An up-to-date version of GCash on your mobile phone.
In fact, you don't really need to add funds to your Steam Wallet for making a game or DLC purchase if you plan to use GCash with Steam. GCash is accepted as one of the major payment options on the Philippines' Steam Store.
Find out if Rockstar's coming up with GTA VI or Red Dead Redemption 3 next year! Red Dead Redemption 3: Is Rockstar Working on A New RDR Game?
Directly Purchase on Steam with GCash (Wallet not Involved)
Upon collecting all the required information, you can now proceed with purchasing a title on Steam using GCash.
Make sure your browser is up to date to avoid any unexpected errors associated with form submission while making your purchase. We highly recommend that you use a PC web browser for purchasing Steam credit.
On a web browser, head to Steam's website. Login to your account if this is the first time you are using this browser for accessing Steam or if it's been a while since your last session.
Click here to access GCash's website in your browser. Keep in mind that purchases can only be made using the updated GCash app on your phone.
The steps are exactly the same for purchasing games using GCash whether you are doing that from a web browser or the Steam app on Windows.
Once you are logged in, locate the game you want to purchase and select the 'Add to Cart' button.
You can purchase titles on Steam for yourself or as a gift and mail the game's code to a friend's email address.
On the next screen, click on the button that says 'Change' in case GCash is not highlighted as your primary payment option.
Click on GCash when prompted to choose the payment method for this purchase then proceed by clicking on 'Continue'.
Put a check on the box and agree to the terms and conditions described under Steam Subscriber Agreement.
Upon clicking on 'Continue to Smart2Pay', you will be taken to the checkout section and this is where you will get a QR code that needs to be scanned using the GCash app on your phone.
Just double-check that GCash's latest version is running on your phone. We have received complaints that the GCash app fails to authenticate payments if it has not been updated to the latest edition.
Choose the 'Pay QR' option in GCash's window and scan the code shown on the checkout page.

Complete the payment by entering some more details in the GCash app.
Purchasing Steam Credit on Third-Party Websites
A Steam Wallet voucher purchased on third-party websites like Lazada or Xquareshop can also be used for topping up your credit. In case you don't feel comfortable enough using GCash for making purchases on Steam, you can actually stick to getting your credit from third-party retailers and using the credit for adding games to your Steam library.
Have an iPhone and want to game? This one's got you covered! Best Free iPhone Games of 2021: TOP-10
However, we suggest that you thoroughly figure out the validity of the source from where you are purchasing the top-up (tip: Use TrustPilot to know if the site is legit). Most of the websites selling Steam Wallet top-ups send you the code (which you will have to redeem on Steam to get the credit balanced to your account) within a few hours of purchase via email.