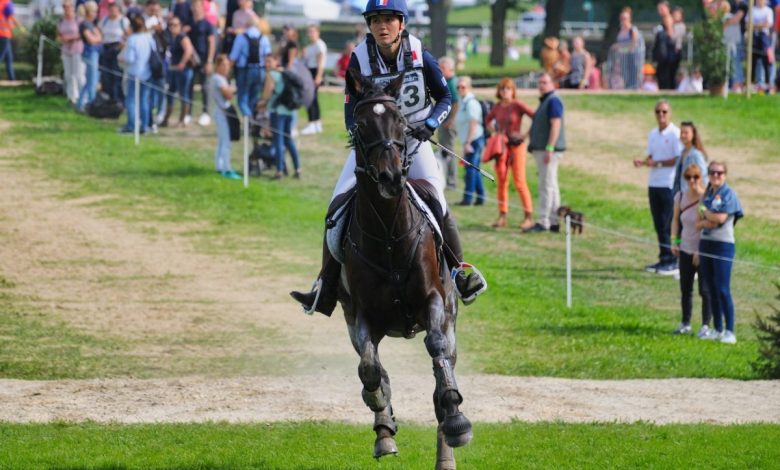 The 39th Breeders Cup Championship races are happening on November 4 to 5, 2022, at Keeneland Racetrack in Lexington, Kentucky. The Breeders Cup consists of 14 championship races that give a chance to be thoroughbred in the world's biggest horse racing event.
Aside from the thoroughbred participants, the Breeders Cup is also a great opportunity for bettors to bet on the best horses in the industry. With that said, the two-day Breeders Cup event offers multiple races, which equals multiple chances of doubling your money.
So, if you plan to bet on the Breeders Cup, check out the top five picks for each race category and narrow down your options to increase your chance of picking the winning horse.
2022 Breeders Cup Juvenile Turf Sprint
The first race of the 39th running of the Breeders Cup is the Juvenile Turf Sprint. The Breeders' Cup Juvenile Turf Sprint is a horse race category of the Breeders Cup meant for two-year-old horses. Depending on the host racetrack set up, the event is raced over five or 5+12 furlongs on a turf track.
If you want to bet on this particular race, consider checking out these latest top contenders of the Juvenile Turf Sprint race:
Blackbeard (+250)
The Platinum Queen (+300)
Private Creed (+500)
Love Reigns (+600)
Speed Boat Beach (+600)
2022 Breeders Cup Classic
The Longines Classic Breeders Cup race is a Grade I weight race for 3-year-old thoroughbreds or older. Contenders must run 11/4 miles on a dirt surface and cross the finish line first.
Only some thoroughbreds are comfortable running on a dirt track. Therefore, consider betting on one of these contenders below, as they are known to be the best dirt horse this year.
Flightline (-150)
Life is Good (+800)
Taiba (+900)
Epicenter (+1000)
Olympiad (+3000)
2022 Breeders Cup Filly & Mare Sprint
The quickest females three years old and older compete in the Breeders' Cup Filly & Mare Sprint, contested around one turn at seven furlongs for a $1 million prize. The Filly & Mare Sprint is the wealthiest race for female horse sprinters in North America, and it frequently selects the winner in this category each year.
Check out these contenders below if you want to know who will likely win the filly & mare sprint race this year, as these are the current favorite of most bettors.
Goodnight Olive (+250)
Echo Zulu (+500)
Letruska (+600)
Just One Time (+700)
Slammed (+700)
2022 Breeders Cup Dirt Mile 
This race category is for male or female thoroughbreds ages three and above who compete for a $1 million purse.
These contenders below are the horses that are most likely to finish the race as the champion. So you better think of betting on them.
Jack Christopher (+250)
Cyberknife (+300)
Cody's Wish (+333)
Laurel River (+400)
Gunite (+700)
2022 Breeders Cup Juvenile
The Breeders' Cup Juvenile, sponsored by Thoroughbred Aftercare Alliance, is the most expensive race for two-year-olds in North America, with a purse of $2 million. Keep an eye on this one 1/16-mile competition since it frequently previews the Triple Crown contenders for the following year.
And for this year's race, below are the runners with the highest probability of winning the juvenile race this 2022.
Cave Rock (+100)
Forte (+400)
Loggins (+550)
Damon's Mound (+800)
Blazing Sevens (+800)
2022 Breeders Cup Juvenile Fillies 
The distance of the Breeders' Cup Juvenile Fillies, which is only open to female two-year-olds, is 1 1/16 miles, or slightly more than the length of the racetrack. The top two-year-old fillies compete in this heart-pounding test of strength and stamina.
You can choose from these top five options below if you still need clarification about which juvenile fillies you must put your wager on in this upcoming raceThese contenders are the top five favorites to win the race.
Wonder Wheel (+400)
Chocolate Gelato (+450)
And Tell Me Nolies (+500)
Leave No Trace (+600)
Chop Chop (+800)
2022 Breeders Cup Juvenile Turf
The Juvenile Turf Category is a racing category of the Breeders Cup with a purse amounting to $1 million. The race is strictly for two-year-old male horses. When betting on this race category, consider wagering on the following contenders:
Silver Knott ( +200)
Packs A Wahlop (+700)
I'm Very Busy (+800)
Major Dude (+800)
The Antarctic (+800)
2022 Breeders Cup Juvenile Fillies Turf
The Breeders' Cup, Juvenile Fillies Turf, is a race category in the Breeders Cup Championship worth $1 million. It unites the best 2-year-old female horses in the industry worldwide to compete in a 1-mile race on a turf racecourse.
Below are the top five favorites to win fillies this year that are worth checking out:
Blue Rose Cen (+350)
Fairy Cross (+600)
Delight (+600)
Meditate (+700)
Olivia Maralda (+800)
2022 Breeders Cup Distaff
The Longines Breeders' Cup Distaff pits the top female draught horses against one another for the title at 1 1/8 miles on the main track. Females three and older are eligible to compete in the race, with a $2 million prize pool.
If you want to include this category in your betting endeavor, you might want to consider betting one or more of these top five distaff contenders this year:
Malathaat (+600)
Clairiere (+700)
Nest (+800)
Letruska (+1000)
Secret Oath (+100)
In Conclusion
Use the information to guide you when choosing which contenders to bet for each Breeders Cup racing category. The top five in the respective categories are ranked according to their late odds as of writing. Regularly checking the racing odds is highly recommended, as odds could change many times days before the event.
Read Next: Modern Warfare II Crashing Windows 11: Fix it Now!