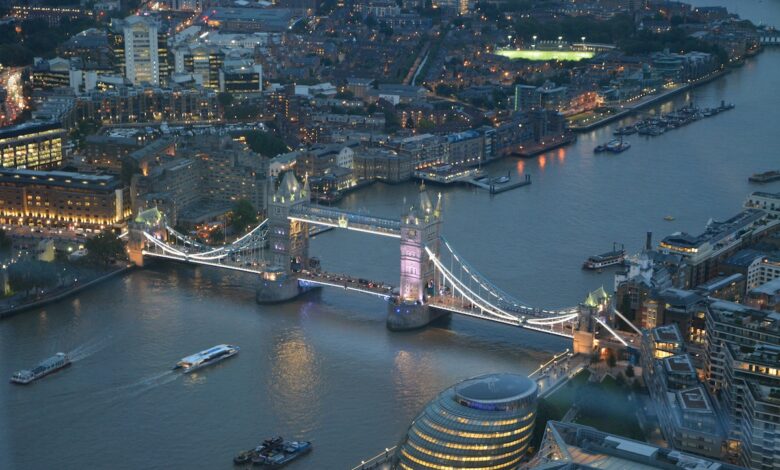 Do you ever wish you were the dashing secret agent James Bond, known for his love of action and intrigue? The James Bond Experience by Wonderdays in London may make it a reality for you. The James Bond Experience, a 3.5-hour London excursion, and James Bond for a Day-6 hour speedboat or target practice experience, are fully explored here. Prepare for an exciting adventure that will make you feel like a real spy.
The James Bond Experience: a Three and a Half Hour Tour of London
Envision a day full of James Bond-inspired mystery, action, and refinement as you embark on a 3.5-hour journey through the heart of London. This is meant to immerse you in Bond culture, with all its glitz and excitement.
Experts who share your love of James Bond will meet you at a hidden location. You'll learn the basics of espionage from them, and they'll equip you with everything you need to succeed.
Some of the most famous spots from Bond flicks are included in the James Bond Experience – 3.5 Hour London Adventure. You'll be immersed in international espionage, from the headquarters of MI6 to the world-famous casinos. Puzzles, deciphering codes, and performing complex tasks are just some things you'll have to do along the road.
A gourmet lunch at an elite restaurant, where Bond himself would dine, will add a touch of luxury to your day of discovering London's hidden jewels. Here's your chance to indulge your inner spy while enjoying life's better things.
You'll get to put your acquired espionage talents to the test in an exciting climax. Can you save the day with your wits, like James Bond always seems to do? The best thing to do is wait and see. There's little doubt that after participating in the James Bond Experience-3.5 Hour London Adventure, you'll have stories to tell for the rest of your life.
Spend 6 Hours on a Speedboat or at the Range Being James Bond
Wonderdays provides the James Bond for a Day – 6-Hour Speedboat or Target Practice Experience for individuals who want to live out their most elaborate Bond fantasies. For those who thrive on the rush of high-octane action, this is the ultimate experience.
A thrilling speedboat journey down the world-famous River Thames starts your exciting day as a secret spy. Fly by some of London's most recognisable sights and feel the wind in your hair. It's an exciting journey fit for James Bond.
Now that you've had your thrill ride on the speedboat, it's time to see how well you can shoot. You'll go to a top-of-the-line shooting range, where pros will show you the ropes and let you try your hand at a wide choice of weaponry. It doesn't matter if you're a seasoned shooter or have never picked up a gun; everyone can have a good time here.
The James Bond for a Day – 6-Hour Speedboat or Target Practise Experience includes a gourmet lunch at a first-rate eatery. It's the best way to recharge before heading off on another adventure.
Tactical shooting is the most exciting part of this journey. You'll need to apply the knowledge and abilities you've gained to real-world situations that are reminiscent of Bond flicks. If you take on this exciting quest, you'll feel like a real spy.
Your James Bond-inspired Adventure Awaits, Concluding Thoughts
To summarise, Wonderdays provides two outstanding adventures that pay homage to James Bond and whisk you into a world of international espionage and adventure. Experience the excitement, thrills and intrigue of the secret agent lifestyle with either the James Bond Experience (a 3.5-hour London adventure) or James Bond for a Day (a 6-hour speedboat ride or target practice).
Don't pass up the chance to let loose your inner spy and make some unforgettable experiences. Book your James Bond experience with Wonderdays now:
The James Bond Experience: A Three And A Half Hour Tour of London
Spend 6 hours on a speedboat or at the range and pretend you're James Bond.
Wonderdays offers something special in store for anybody, whether they are Bond fans or those just looking for something new and exciting to do. Get yourself ready for an action-packed day where you play James Bond. If you're willing to do this, the quest starts right now!
Read Next: PS3 Multiplayer Games – Get Ready for Endless Fun!