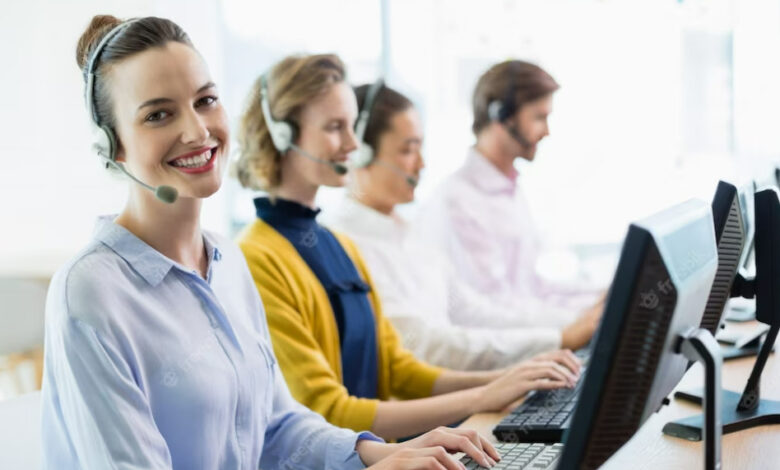 Commercial spaces are familiar with intelligent and efficient VoIP technology because it's more than part and parcel of their communication system. In essence, voice over Internet Protocol (VoIP) refers to the different ways of data transfers. Data can be a multimedia message, image, file, and audio. Because sharing data over a network is smooth, faster, secure, and affordable, organizations use this technology to experience the best standards of voice communication globally.
VoIP integration
Communication with this technology has improved to the extent that traditional phone systems are becoming obsolete. When you use VoIP for voice calls, the sound travels through the internet, making it cost-effective, reliable, and speedy. Unfortunately, some places are stuck with older communication systems. They need help to make a switch to this advanced audio setup. But they can also solve their problem through VoIP integration. Once you integrate VoIP into existing phone or VoIP infrastructure, you can reap all the benefits of modern technology without bearing the cost of the entire communication system revamp.
To the uninitiated, this process requires specific hardware and software to integrate VoIP systems into older communication networks. For example, you may need a paging server, gateway, or router to get started with an integrated server paging system. You may also need an API to extend VoIP functions into other applications.
VoIP gateways
APIs, Session Initiation Protocol (SIP) trunking, CRM Integration, Virtual Phone Systems, and many other methods are available. However, the most effective one can be the gateway. VoIP gateway devices link traditional phones with VoIP networks to change analog voice signals into digital format to share them online. Do you need to know about the gateway thing? The data communication hardware helps you remotely connect your system to a host network. They act like network exits and entry points allowing data to move inward and outward to reach the desired routing paths.
Nevertheless, networks can have limitations, so all the devices must connect to a network to exchange information. When one tries to reach an outside network, they need gateways to accomplish their wish. Gateways know everything about the host and remote networks. As a result, it becomes easy to pass information from one path to another chosen route. Precisely, gateways come in handy with call routing, signal control, compression and decompression of audio content, network management, etc.
Benefits of VoIP integration
Businesses can rely on this system for several reasons. When they integrate with a suitable VoIP system, customer conversations become more manageable. You can offer them a personalized experience. Data flow can be smooth, allowing you to stay updated about any information and make faster decisions. Decision-making is critical when you have to send perfect messages to your prospects. You can assemble all your contacts from different platforms for an easy response. VoIP integration can also be critical from the point of view of collaboration. People can contact each other more efficiently.
Hence, it is no surprise why modern organizations want to leverage the latest technology. If you also expect your business operations to be more productive, flexible and pocket-friendly, this can be the choice. Moving from an existing communication system to VoIP can seem daunting, but you can redefine your experience using the right processes and methods.
A few additional insights
VoIP technology's bandwidth strength helps businesses to migrate from conventional phone systems to VoIP systems. Since this technology shares data and voice messages over the same network, the infrastructure costs become affordable. You can extend VoIP at a much lower rate than key systems and others. VoIP devices usually need standard intelligent interfaces to allow quick configurations. Maintaining devices also looks easy. Because of VoIP technology's ability to unify communication services for voice messages, web conferences, and emails, you can communicate a critical piece of information through any means effortlessly. Interestingly, VoIP solutions revolutionize small, medium, and enterprise-level businesses.
Overhead paging systems suit every business or facility size because of their versatility, communication efficiency, and security systems. Modern communication tools make your and your people's lives more manageable, whether in a warehouse, hospital, apartment complex, department store, or grocery. However, how do you select a VoIP gateway for your need when the varieties are so bewildering? You can start by asking yourself about your expectations with this device. You would determine your need to choose one that caters to your interest. Another area of concern should be the protocols other communication systems use in your place. If the chosen VoIP gateway supports those protocols, you can pick it. But please consider your budget also.
Although transitioning or improving communication systems involves a cost, you should be ready to bear it for your business's sake. At the same time, VoIP gateways can be available at different price ranges. You can analyze the factors affecting the device's price to choose better. Also, whether you can install or configure the appliance yourself is worth considering. Otherwise, you must pay a professional to set this up for you. Other considerations include the warranty period, equipment damage, customer support, etc. One should also learn about the type of software integration and connectivity it needs. You may require some add-ons to make your system work. At the same time, knowing the traffic your network would have to handle is crucial. It will also allow you to choose the right equipment.
Some people account for situations like power outages by having a backup plan beforehand. You can ensure this when you know what you are getting into and why. Does it make your job difficult? You can refer to audio or sound designing tutorials and consultants to reduce your mental work. But this will also need you to assess your expectations and existing communication infrastructure. You can address your concerns well when you approach this with an open mind and clear thoughts. Professionals can guide you better. Finally, make sure you buy a device only from a trusted seller. Read their product description thoroughly with other terms and conditions to make your purchase a good investment. It will take away all your stress eventually.
Read Next: Can't Hear Anyone on Discord: Fix it Now!