Games
3 Exciting Smartphone Games Coming in 2022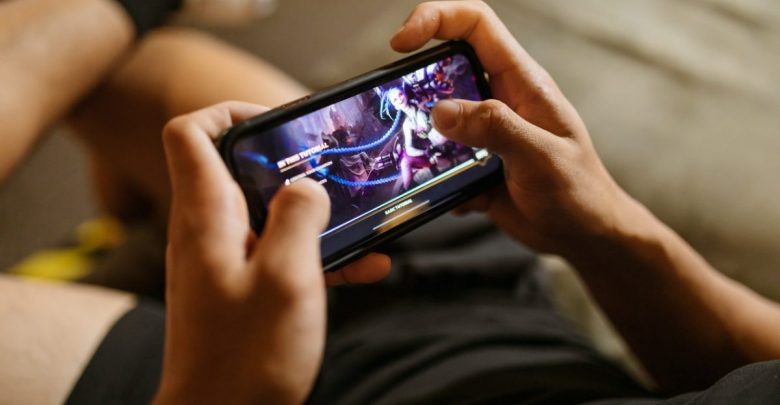 A couple of years back the gaming industry experienced great changes in terms of game types, price, and earnings. The late 2000s and the beginning of 2010s have been distinguished by the rapid growth of mobile games. While the first set of mobile games were hard to access and too sophisticated in terms of features and design, recent games have taken full advantage of smartphone technology. They have improved greatly in terms of mechanics and graphics, target a wider audience, and span a lot of genres. Smartphones have made it easy for just anyone to be able to play games anywhere and anytime they wish. And every year brings new changes and trends to the marketplace. In this post, we'll explore three exciting smartphone games that you can expect in 2022.
Battlefield Mobile
The Battlefield series is on its way to mobile devices. The well-known shooter franchise will make its entrance into the smartphone and tablet gaming market in a new game that will be released in 2022. Industrial Toys will develop the game in partnership with Dice (a long-time Battlefield developer) operated by Electronics Arts. According to Oskar Gabrielson, Dice's general manager, "A fully different game from the one we are making for console and PC, designed particularly for the mobile platform. It is being developed from scratch by iToys to make Battlefield-on-the-go possible and players can expect a completely-fledged and skill-based experience."
Final Fantasy VII: Ever Crisis
This is a new video game developed for Android and iOS video game players. The game developer is Applibot and the highly-anticipated installment of the game forms part of the previous series of games. The publisher of the game is Square Enix, and the game is set to be released next year (2022). Not surprisingly, the writer of this amazing game is the famed Kazushige Nojima. From what has been said about this game until now, it is definitely one worth waiting for.
Contra: Returns
The final game on this list is Contra: Returns. This is an amazing two-player style, combining Shoot them up mechanics, and Alien Boss that appear from the previous series. The soundtrack and scenic design bring out the game's original title completely. The game comes with a 3D character model and HD graphics. These effects, as well as the fabulous visual effects, will give you a wonderful gaming experience. Pet system, party mode, unique hero, and PVP mode will help ignite your desire to play immediately.
Conclusion
These are some of the amazing games that await you in 2022. The three games promise their players loads of fun. Moreover, we believe that the gaming industry has not seen games like these in quite a while. Best of all, you can enjoy all of these games on the go. Meaning you don't have to sit in front of your desktop all day playing. You can even play them while on a bus or during your break time at your place of work. However, while eagerly waiting for 2022 to be able to play these games, why not entertain yourself and play slots online in Ireland to keep yourself busy.