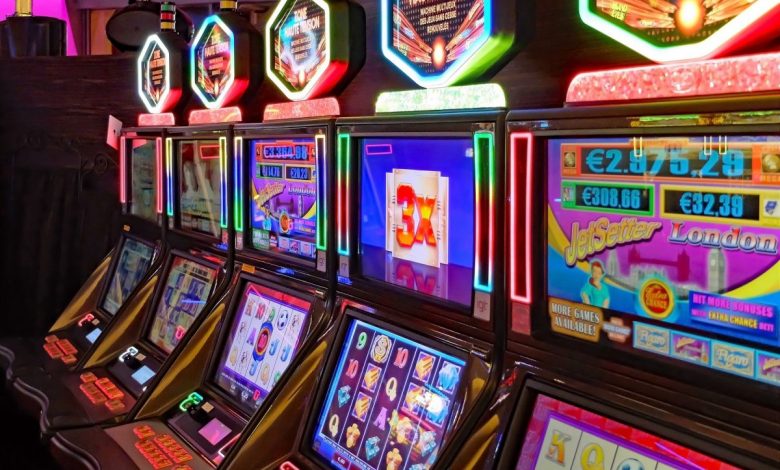 You're logging into online pokies, your mind ready for an evening of spins and wins, your heart pounding with anticipation. But hang on a second, aren't you yearning for a dash of novelty, a break from the tried and tested 5-reel norm? Indeed, a sprinkle of the unusual can do wonders. Like a twist in a good book or an unexpected chord in a melody, some online slots toss the rule book out the window, dancing to the rhythm of their own drum. Let's embark on a journey through five online slots with the most unusual game mechanics, where innovation takes center stage, shattering the monotony with panache.
Gonzo's Quest – The Avalanche of Wins
Cast aside the spinning reels; here, symbols cascade from above. Each time you score a win, the winning symbols explode, creating room for new ones in a feature aptly named the Avalanche. It's as if an unseen sculptor is chiseling out your fortune, one piece at a time.
With each successive win, a multiplier kicks in, accelerating your winnings. By the time you reach the fourth avalanche, you're looking at a 5x multiplier, which turns your heartbeats into drumbeats of exhilaration.
Castle Builder II – The Medieval Architect
In this slot, you're not just spinning reels, but constructing castles. Each win helps collect building materials, allowing you to erect imposing structures across kingdoms.
Choose from three avatars, each with unique storylines and features. As you progress, you unlock achievements, making it an engrossing blend of a role-playing game and an online slot.
Max Quest: Wrath of Ra – The Slot-less Slot
Forget reels and paylines. This game introduces an arcade-style mechanic where you shoot at enemies. The payout depends on the enemies you take down, turning the traditional slot gameplay on its head.
Engage in cooperative play with up to five players. Together, you face the wrath of Ra, sharing the treasure, fostering a sense of camaraderie unusual for slot games.
Finn and the Swirly Spin – The Spiral Dance
Rather than spinning vertically, symbols spiral in from the outer corner towards the center. It's a fresh perspective, like changing your viewing angle from a bird's-eye view to an ant's view.
By reaching the middle of the spiral, you unlock a host of bonus features, from free spins to symbol transformations. It's like delving into a magician's hat, each spin pulling out a new surprise.
Reactoonz – The Alien Invasion
Ditching the regular reels, Reactoonz introduces a 7×7 grid filled with cute aliens. Wins are achieved by clustering five or more matching aliens, who then disappear in a flash of light, allowing new aliens to fill the gaps.
Charge up the Quantum Leap meter, and you'll trigger one of four quantum features, each with its unique twist. The Gargantoon can add a monstrous 3×3 wild to the grid, setting off an alien explosion of wins.
Alchymedes – The Potion Mixing Extravaganza
Most slot games judge your success by spins, but Alchymedes takes a different approach. Here, you progress by completing levels. Each level involves spreading wild patterns across the 5-reel, 4-row layout. Complete a level, and you're off to mix a potion, deciding the balance between multiplier potions and wild potions for the next level.
At the end of each level, the Alchemist's scales feature randomly awards either a coin win or adds to your potion enhancements, adding an element of delightful unpredictability.
Birds on a Wire – The Feathered Fiasco
Gone are the conventional spinning reels; instead, birds of various colors fly in, settling on three different telephone wires. Each win leads to electrocution of the winning birds, followed by new ones flying in to fill the void.
Every consecutive win notches up the voltage on the multiplier meter, cranking up the suspense. If you reach the bonus game, the multipliers can go as high as 20x, making for a high-voltage gaming experience!
Each of these slots serves as a vibrant reminder that creativity knows no bounds, not even in the world of online slots. They've thrown the rule book to the wind, crafting game mechanics that are as entertaining as they are unusual. So the next time you're at Lucky Green casino, consider delving into these unconventional masterpieces. After all, why follow the straight and narrow when the road less traveled offers such fascinating detours?
Read Next: Can't Hear Anyone on Discord: Fix it Now!