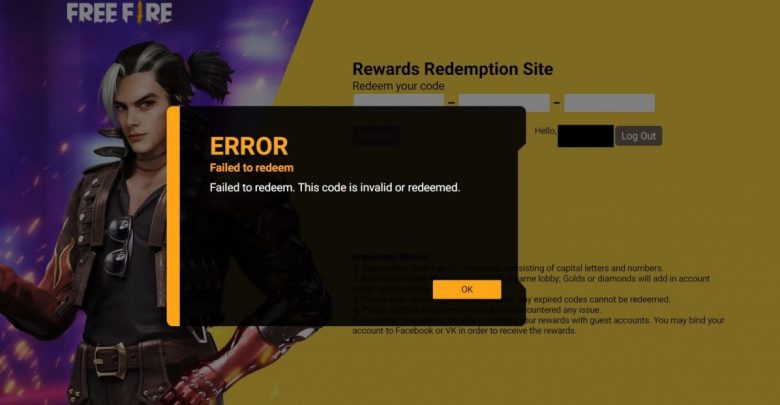 Garena Free Fire is one of the most popular (if not the best) battel royale games available on Android and iOS and after going through this guide, you will learn how to redeem codes in Free Fire. While the graphics aren't as fancy as that on PUBG Mobile or even Call of Duty Mobile, Free Fire has become a choice among battle royale lovers all thanks to its in-game customization offerings of gun skins, outfits, emotes, and even pets.
Free Fire Currency: Diamonds
The in-game purchases offered on Free Fire can only be obtained in exchange for diamonds (which is Free Fire's in-game currency). Not all items need to be purchased, however. A lot of those items are awarded for completing quests. And for those who want items for absolutely free, Garena comes up with redeem codes every once in a while, which can be used for unlocking in-game content and rewards. Keep reading to figure out how you can find those redeem codes and have their content unlocks linked to your account.
Twitch knowledge! Cheer in Twitch: Here's How You Can Donate Bits on Twitch
Redeem Codes on Garena Free Fire: How?
While most of the games let you redeem codes directly on their apps, the procedure is quite awkward when it comes to redeeming codes on Garena Free Fire. Here are the steps to that awkward process:
Click here to launch Garena Free Fire Rewards Redemption Site.
Before redeeming the code, make sure you have logged into the correct Free Fire account. For owners of multiple Free Fire accounts, they shall be extremely cautious in this step. There are altogether 6 ways to login on Free Fire's redemption website. Accounts of the following apps or services can be used for logging into your account.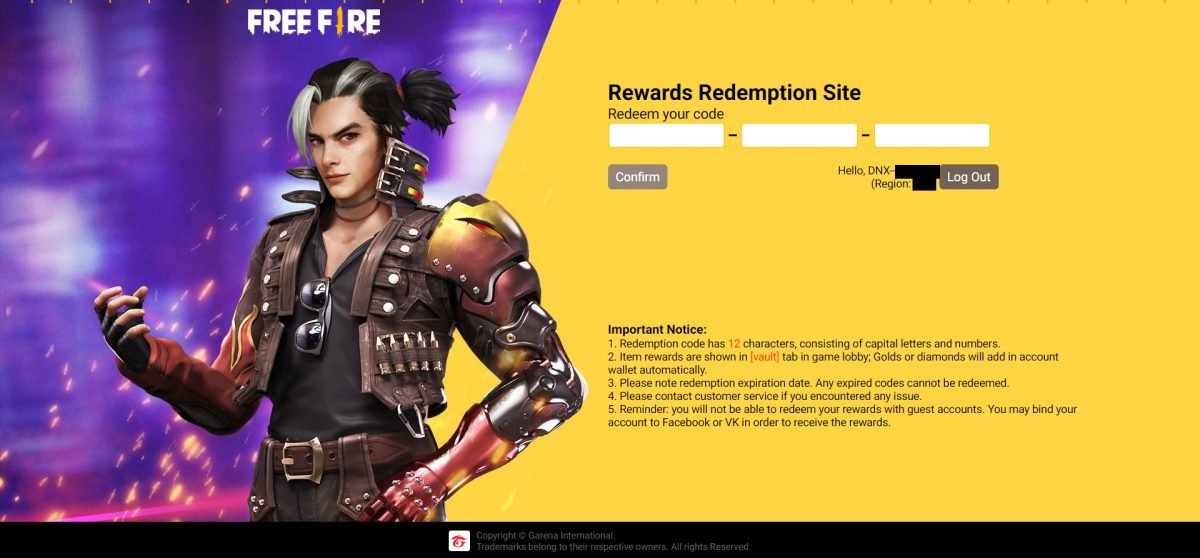 Facebook, VK, Google, Huawei, Apple, Twitter
After logging into your Free Fire account, a redemption screen will appear with 3 white spaces (each space housing 4 digits from your code). Free Fire redeem codes consist of 12 characters only.
If you have a code that you purchased from 3rd party websites like Eneba and Kinguin, this is where you are supposed to paste that code for collecting the rewards associated with it.
After entering your code in the space provided, click on the 'Confirm' Sometimes, you will get an error pointing at redemption failure. It goes something like this.
Failed to redeem. This code is invalid or redeemed.
You can get in touch with the retailer that sold you the code if you are getting this error. Usually, redeem codes do not come with a warranty so you might be in a bit of trouble if the code is not working.
After successfully redeeming the code on this website, launch Free Fire on your device then head to the mail section. Your reward will be waiting for you here, ready to be added to your inventory.
Don't forget to claim these rewards on your account.
DDFRTY1414PO – Get a pet for free.
FFGYBGFDAPQO – Get a bunch of diamonds added to your in-game wallet.
FFGTYUO14POK – Get Justice Fighter and Vandals Rebellion Weapons Loot Crate.
BBHUQWPO1414 – Code for Diamond Royale Voucher
NHKJU88TREQW – Get Titian Mark Gun Skin
Unable to Redeem Codes Firee Fire
Keep in mind that rewards cannot be claimed on a guest account. If you have made some progress on a guest account and would like to collect those rewards on this account itself, you will have to link it to one of the services mentioned in point 2 above.
Recommended for you! Nintendo Switch Not Charging – How To Fix Charging Issue On Nintendo Switch
Be advised that not all codes mentioned above will work. If you want a code that actually works, you will have to purchase it with real money from 3rd party retailers. Eneba is currently retailing 1080 diamonds for 8.83 Euros only. Purchased codes don't really have an expiration date but the free ones provided by Garena are often available for a limited time. Nonetheless, some codes are locked and the rewards in them can only be unlocked by players in a certain region.
We will update this guide with the latest code offerings from Garena so make sure you check back every week to never miss an update. We will also be including a purchased code every time we update the list with the latest free codes and therefore, we urge that you try each one of them and you might just get lucky!