How To
How To Prepare For The Winter Convergence Festival In New World?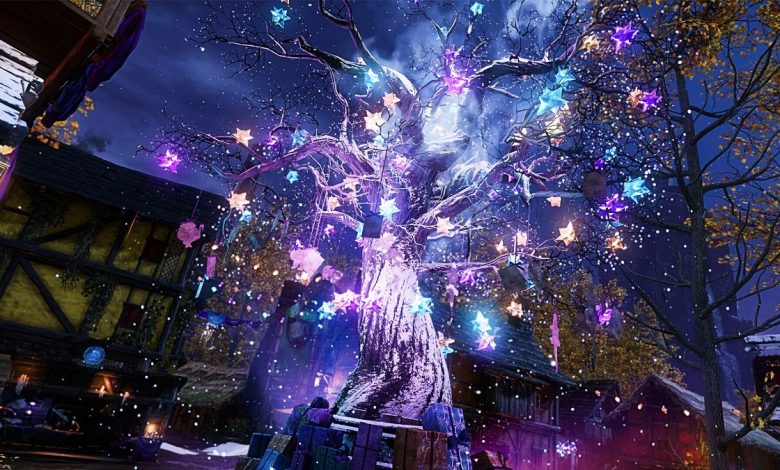 The game that had faced many delays and changes before even being released will soon celebrate its first-ever special winter event with players. Devs promised many exciting new things that will be added in line with such an occasion, so let's take a quick look at them.
According to the legend, the festival will start once Yeti, the Winter Wanderer, arrives in Aeternum. Unluckily, this guest has both good and bad sides, which are in a state of war. So what does it mean to islanders? That's right, their mission now is to help the positive side defeat the other.
In order to do that, players will have to beat quests, which take place across the whole place and mostly in four winter villages: Everfall, Monarch's Bluffs, Weaver's Fen, and Brightwood. These include upgrading Threes of Light, finding lost gifts and returning them, and gaining gleamite that falls at night. For finishing those activities, players will receive Winter tokens that may be later spent on the unique gear in the Winter Shop. Sounds like fun things to do, don't you think?
But what excites fans the most is the appearance of novel POIs on the map – Ice Caves, where warriors must encounter the evil force of Yeti. So, it definitely won't be a boring festivity, you may assume. Nevertheless, it's always good to greet such events fully prepared and leveled up, especially since some quests require a certain lvl. In that case, let's discuss how you can complete New World power leveling quickly before the festival.
Well, the obvious and simple way to boost your lvl is to beat as many tasks as possible, which you may find on the Town Project Board. Apart from that, you may gain your standing in a particular territory, which will result in good XP enhancement and therefore leveling. Besides, use your faction membership to the fullest by nailing its missions and taking Daily Bonuses.
While traveling, pay attention to your fellow islanders' battles with mobs because you may help them by hitting it too once or twice and obtain some XP in addition. Nice and helpful! Furthermore, be attentive to your trade skills as their essential part of progression and life on the island. Plus, upgrading them leads to obtaining more experience for your character lvl, so don't ignore them.
These are basic yet effective options for quick strengthening up, which you may use in case you don't. But there's also another way many fans are using, and this is New World services that provide assistance.
Let's be honest, most of the methods that increase your lvl are just the grind or a chain of repetitive and tedious tasks, which take your energy and time. It's mostly an effective way to get tired of the game that should give you joy. So, in that case, delegating the mission of leveling up to professional players might indeed be a good idea. Their help can save you time and health and make sure that your character will get the max lvl way faster than it would be done otherwise. Thus, in the scenario where you should choose between the classic way of lvling and achieving it with the experts' help, getting a New world boost might actually stand out.
So give this idea a thought like most other players did and give yourself a good rest and upgrade before the big upcoming event that surely will be filled with surprises and excitement. Good luck and have a nice holiday in both New and our worlds!
Read Next: Battlefield 2042 DirectX Error: We Have Fixed it!