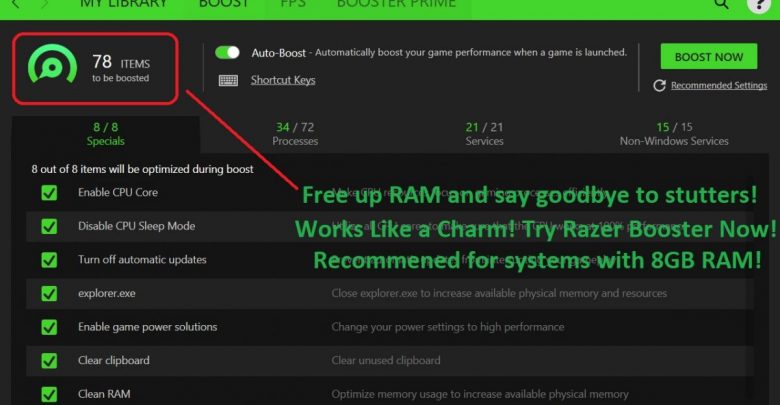 Before you actually follow the steps for improving Forza Horizon 4 frame rate on your PC, it's worth knowing why your system might be struggling to pull a decent amount of frames.
Reasons for Forza Horizon 4 Low Frame Rate
Background Applications Might be Using too Much Memory
Even though a system might meet the minimum requirement for running Forza Horizon 4, the performance on that system is definitely not going to be that great. Forza Horizon 4 has a huge map with all those forests, cities, lightings, and everything and it needs quite some memory to render all those stunning visuals. Maybe you have a bunch of background applications that are utilizing the system's memory a bit too much.
Your Graphics Drivers Might Need an Update
Developers at Playground Games are always releasing patches for improving Forza Horizon's 4 performance on PC. On the other hand, graphics card manufacturers are also closely working with game developers. Whenever a performance update comes out for any game, it's often paired with a graphics driver update. Make sure you are running the latest drivers for your graphics card and also don't forget to apply all the latest patches for Forza Horizon 4.
Your Game Files May be Corrupt
Forza Horizon 4 is a Microsoft Store app and it's not too big a deal for apps downloaded from Microsoft Store to go haywire.
Keep in mind that corrupted game files and 'corrupted save files' are two entirely different entities. If you are unable to load your saved game and are getting an error pointing at corrupted game saves, we have a separate guide for fixing just that. Head back to Gamers Suffice home page and type 'Forza Horizon 4 save game corrupted' in the search bar.
Games don't always run the way they are meant to. This one is for the game fixer in you! Fortnite Not Launching in Windows 10: Fixes That Actually Work
Now that you have understood why Forza Horizon 4 might be stuttering on your PC, here's what you need to do for improving the game's performance and totally eliminating lag!
Just double-check if your system meets the minimum specifications for Forza Horizon 4! If you had a beastly PC, you would never have had any performance issue with Forza Horizon 4. In fact, most of the readers that went through performance improvement guides actually had sub-minimum configurations for the game they were trying to optimize performance for (conclusion drawn from a survey conducted in Taiwan).
At Gamers Suffice, we don't urge our readers to upgrade their graphics card or get one more RAM stick for improving their game's performance. What we teach here is to a bunch of adjustments in the operating system and do a little tweaking here and there to allocate that last bit of resource for improving your game's performance (of course that's oh-so-wallet friendly).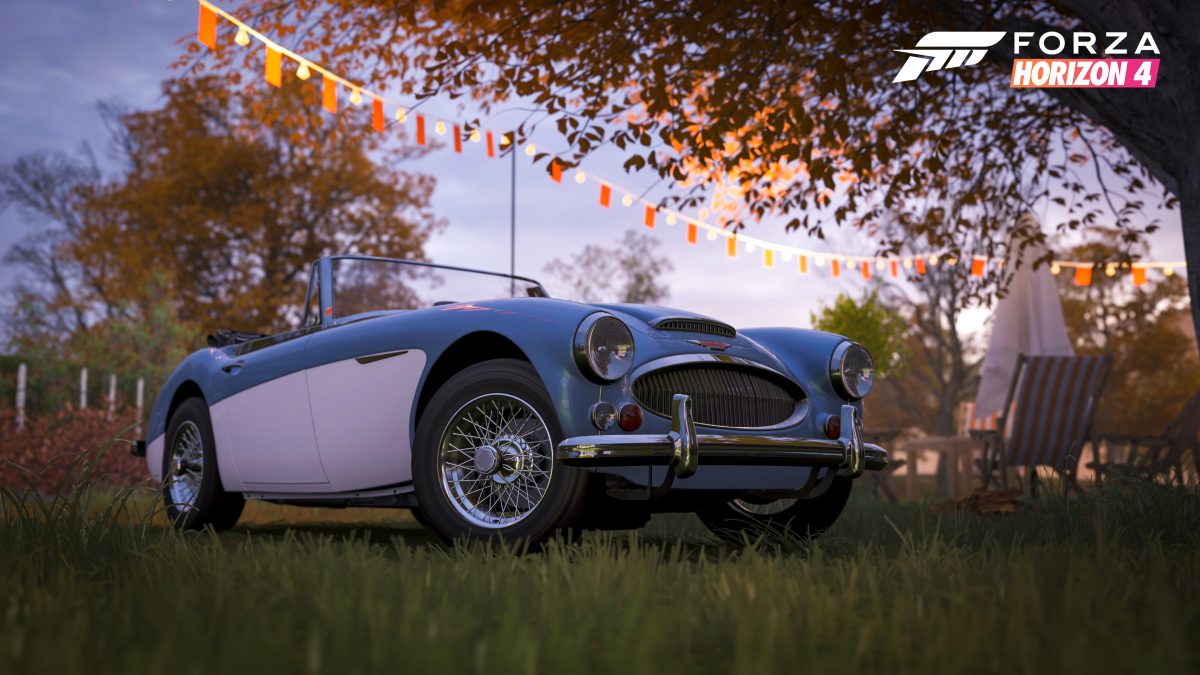 Apply These Fixes to Improve Forza Horizon 4 Frame Rate
Are Your Graphics Card Drivers up to Date?
GeForce Experience will automatically download the latest updates if you have an Nvidia dedicated graphics card on your system. In order to have the newest software components installed on your system, you will need to launch the application and click on the 'Express Installation' button.
Repair Corrupt Game Files (Applicable for Owners of Forza Horizon 4 on Steam)
If your copy of Forza Horizon 4 was downloaded off Microsoft Store, there really isn't a straightforward way for repairing corrupt game files. However, files can be repaired by using the Steam client repair tool if you have gotten the game on Steam.
Ultimate Battle Royale Showdown! Fortnite vs Apex Legends: Which one is the 'The Best Battle Royale'?
Use Razer Booster if You Have Only 8GB RAM
Razer Booster can free up memory by suspending background processes that are not required for playing a game. In case you are playing Forza Horizon 4 on a gaming laptop with only 8GB of RAM, try launching the game from Razer Booster and see how it goes. We have covered more on optimizing background processes and apps using Razer Cortex for improving any game's performance in a separate guide.
Bring the Display Resolution Down to 900p and Turn Off Anti-Aliasing
Resolution and anti-aliasing are among the two most graphically demanding settings and if you are targeting higher frames, these options have to be configured in a way that they don't strain your graphics processing unit. Although 900p looks undeniably blurry when put against 1080p, it's surely playable, nonetheless. Anti-aliasing makes the edges smooth so expect to see some lacerated textures when it's turned off.
In windowed mode, there will be noticeable input lag so we suggest that you run the game in Fullscreen mode no matter the resolution. 900p won't produce stunning imagery especially when it's upscaled on a 1080p monitor but you will have to live with it if you want more frames.