Games
Will We Ever See Forza PS4?
Forza PS4 may come, but when?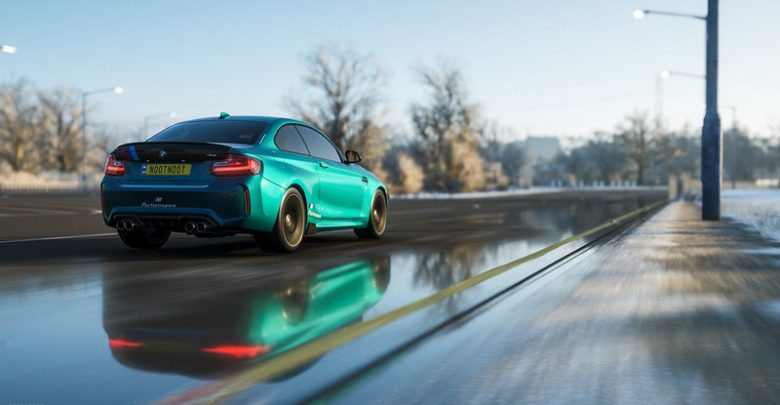 Will Forza PS4 ever become a reality? If it does, will it happen soon? Let's find out in the article below. 
Forza is one of the most popular racing franchises out there. It has a great fan base, but the game is exclusive to Microsoft based machines and PC.
What so special about Forza?
Forza is one of the unique racing games out there. It has mastered the racing game. It is developed by Turn 10 Studios, Playground Games, and Sumo Digital. Also read about, How to Trade in Roblox and Get Your Hands on Rare Items?.
Every iteration, Forza offers a unique world of a new city across the world. Forza Horizon 4, the latest iteration of the series, replicated Australia, and it succeeded immensely in doing so.
The first version of Forza came in 2005. It was Forza Motorsport.
Also, there are two main series of the game. The first one is the Motorsport series, which focuses on core racing with realistic controls. If you want to have fun, then there is also arcade racing series known as the Horizon series. The Motorsport series has seen over seven iterations with the latest one being Forza Motorsport 7 that released in 2017. For the horizon series, we have Forza Horizon 4. Also read about, Forza Horizon 5.
Will Forza PS4 ever come?
Coming back to the topic, will there be any chance that Forza PS4 can be a reality? Right now, the Forza game can't show up on the PlayStation console. Xbox Game Studios own the rights, and the final nail in the coffin was the inclusion of Playground games in the Xbox Game Studios last year.
In short, nope, there won't be any Forza game for PS4 any time soon.
In the future, there can be chances that the Forza game can start releasing on the PS4. This can happen if the developers separate from the Xbox Game Studios and then decide to release the game on all the available platforms for PS4.
Will Forza become PS4 exclusive?
For now, it can not happen. But, if Sony acquires Playground Games and the licensing of Forza, then it can become a reality. However, if you think that there is the slightest chance for this to happen, then it is mostly wishful thinking.
Is there any racing game close to Forza on PS4?
Many racing games are close to Forza on PS4. If you are really into the racing game, then you can try a plethora of games, including Dirt series, DriveClub, Project Cars 2, and Grand Turismo Sport.
However, none of them offer the freedom and open world of what Forza Horizon has to offer. They do match the Forza Motorsport series in some way. 
If you are looking for an open-world racing game that matches Horizon, then you need to check out the more traditional Need for multi-platform Speed games. You can also try Crew 2, which is kind of similar to the Forza series. Read next, Bully 2.
So, what do you think about Forza PS4? Will it ever come to PS4? Comment below and let us know.