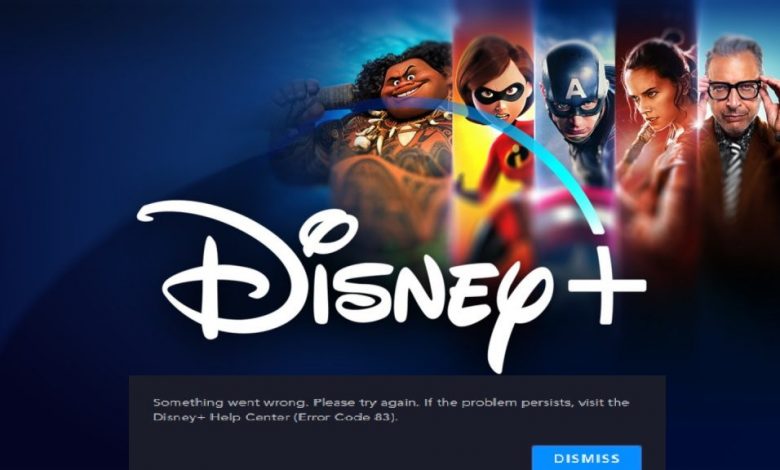 Encountering Error Code 83 while trying to stream movies on Disney Plus? After going through this guide, you will have
Checked your network connection and ensured that the error is not occurring due to networking issues.
Refreshed Disney Plus app data.
Updated your streaming device to its latest firmware.
Updated Disney Plus manually (if available).
We received the following complaints from users of Disney Plus on Android.
Devin: I'm trying to stream 'Family Guy' but every time I launch the Disney Plus app on my Samsung Galaxy S22 Ultra, I end up getting Error Code 83.
Kane O Neil: Why am I getting Error Code 83 in Disney Plus? Updating the app doesn't work for me. How to fix Disney Plus error code 83 on my iPhone?
Hot on Gamers Suffice this week! Persona 6 Release Date: Everything We Know So Far
Why Does Error Code 83 Occur in Disney Plus?
Error Code 83 in Disney Plus indicates device incompatibility but you don't really need to get a new device for fixing this issue. The error occurs when there are temporary glitches within the Disney Plus app due to which streaming fails. Fixing the error can be as simple as restarting your device and updating Disney Plus to its latest version. However, if that doesn't work, we have listed some advanced fixes below.
Fix Your Network Connection to Avoid Error Code 83 in Disney Plus
If your connection does not meet the minimum standard for streaming content on Disney Plus, you may end up getting Error Code 83. In case you are getting this error while streaming movies via WiFi, try hardwiring your PC to the router. Got rid of the error on PC? Just let us know in the comments below.
Switching to wired connection is not possible for Android and iPhone users. Try moving closer to the router and eliminate anything that might be causing interference leading to subpar connection speeds. Don't contact your ISP just yet.
Perform a speed test to make sure you are getting the bandwidth that you paid for. To enjoy seamless streaming at 1080p, you need to have a speed of at least 10 Mbps. Have a plan with speed less than 10 Mbps? Maybe it's time to change your package.
How to fix Error Code 83+10? Fortnite Error Code 93: Can't Join a Party? Let's Fix That!
What is the Ultimate Fix for Error Code 83? Refresh Disney Plus!
If you are sure that network isn't the issue, refreshing the Disney Plus app might help. To refresh the app on Android, head to the application section under your device's settings and tap on Disney Plus. Click on 'Force Stop' and proceed to clear the app's data. Relaunch the application and a new set of temporary files and cache will be created. As long as the app is running its latest updates, you shouldn't be getting Error Code 83 after refreshing Disney Plus.
Stream on the go with Disney Plus Web!
Update Your Streaming Device
Although this is rare, a pending system update might have caused certain services required for streaming to be terminated. These services will resume once the system update is complete. Therefore, make sure that there aren't any updates, whose installations have not been finalized. Still getting Error Code 83 in Disney Plus after updating your device? It's time to manually update Disney Plus.
Update Disney Plus
What is the most probable cause for Error Code 83 in Disney Plus? An outdated app! If that's the case with you, head to the PlayStore or AppStore and get the latest edition of Disney Plus. Can't see a button for updating or maybe the Store says you are already running the latest version? Uninstall Disney Plus then restart your device. This will entirely remove the previous installation of Disney Plus. Go back to the Store and download the app again.
Getting Error Code 83 when trying to stream movies from a web browser on your PC? Try switching to a different web browser.
Which is the best browser for streaming Disney Plus on Windows 10/11? It's definitely not Microsoft Edge.
Opt for the Official Disney Plus App and No, Don't Use VPN
Did you install Disney Plus using some .apk file fetched from a random website and are using it to stream movies after establishing a counterfeit connection with some VPN? That's really not the way to stream anything, let alone the content on Disney Plus.
If Disney Plus hasn't been officially launched in your region, you should consider switching to alternatives that are available in your region. Can't live without Disney Plus? Certain VPN applications come with this feature that lets you create a hotspot using your laptop. Make sure you have set the region for this hotspot correctly then try accessing the content on Disney Plus by connecting to it.