Games
Rainbow Six Quarantine – What to expect?
Rainbow Six Quarantine is coming soon. What should we expect from it?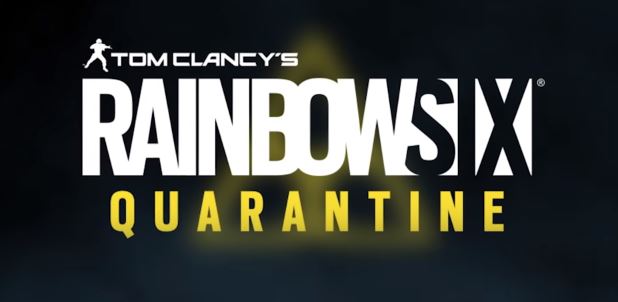 Rainbow Six Siege is one of the best shooter games out there. The game started with a rocky start. Honestly, when the first trailer was revealed 4 years ago, we were blown away. It looked amazing and it was a whole new angle on FPS titles. However, things did not start very well. After 6 months into the release, the game had so many problems. But one by one, Ubisoft solved these issues. Today, Rainbow Six Siege has a massive community of 40 million registered users and a very loyal player base. Also, let us be honest there is no other game that values this much tactical gameplay in the market.
Rainbow Six Siege is a multiplayer game in its essence. There is no campaign missions or a story behind it. The only time that you can play alone is tutorial missions. These missions have no story links. A firing range would be nice but we only have a terrorist hunt, unlike Apex Legends Firing Range. But like most of the multiplayer games, Rainbow Six Siege is doing events to entertain the player base. These events happen once a season generally. One of the first events in the game was Outbreak. In this event, players were playing in a co-op environment to fend of zombie-alien kind of creatures. It appears that this idea gave birth to Rainbow Six  Quarantine.
Rainbow Six Quarantine announced at E3 2019. The game will be a co-op shooter game. Players will be in a PvE atmosphere and they will try to fight off disease and most likely it will turn into a zombie fend off. Most likely we will be seeing familiar faces in this game such as Ela, Doc, etc. One of the most asked questions is "Is this a DLC for Rainbow Six Siege?". No Rainbow Six Siege and Rainbow Six Quarantine are two different games with two different teams. Both are coming from Ubisoft Montreal but different teams. Most probably there will be some links between two games such as cosmetics.
Rainbow Six Quarantine will be released sometime around 2020. Most probably before April 2020. Players can sign up for the beta. Currently, the game looks like it will be released on both Uplay and Epic Games Store. Rainbow Six Quarantine will be offered in Uplay+ probably.
The most interesting part of this game will be the replayability issue. There need to be constant updates to keep players playing. Because once every mission is over, the game will be useless. Hopefully, Ubisoft will be able to sort this one out. The Outbreak event was fun for most of the community, however, was it that good to make a game out of it? We do hope that the co-op is optional because otherwise most of the player base will not even consider buying the game. If the players can interact with every object around them, it will be hell a lot of fun. We can be looking at another Killing Floor 2 experience from an AAA perspective.
Also read, Red Dead Redemption 2 Crashing on PC? You are not alone!
Ubisoft has some big games coming out in 2020. We will be seeing Gods & Monsters what looks like a Legend of Zelda type of game. Also Watch Dogs: Legion will take place in London, players will try to stop an anti-government organization. Rainbow Six Quarantine coming out as well. It does look like a busy year for Ubisoft.
Read Next:
How to Optimize Windows 10 For Gaming
How To Activate Pluto TV To View Free Content