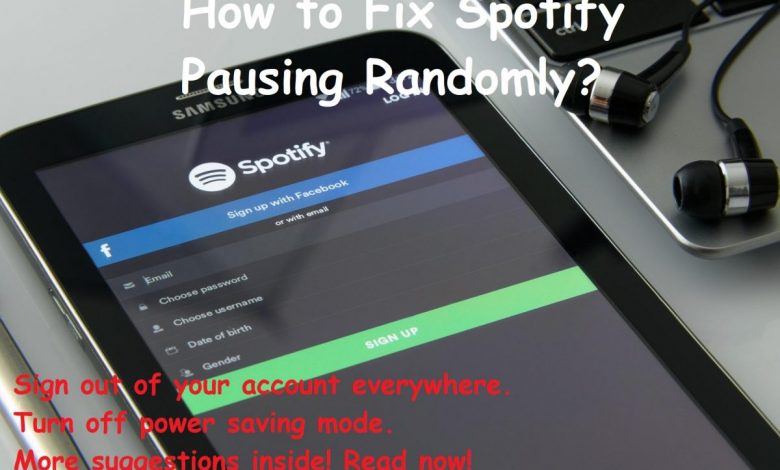 If the Spotify app on your iPhone or Android keeps pausing randomly, we've got you covered with the fixes mentioned in this guide. Although Spotify is rated as one of the top audio streaming platforms, random errors might be interrupting your music every once in a while. If you are getting random glitches in music playback while streaming your song to a speaker via Bluetooth, you might want to check and make sure there aren't any sources causing interference. You've come to the right place if the Spotify app on your phone is acting weird and it keeps pausing randomly.
Why Spotify Keeps Pausing Randomly?
Spotify keeps pausing randomly due to a bunch of reasons including your phone running in low power mode or if your Spotify account is being accessed from another device. When you sign in to Spotify apps on two different devices with the same account, make sure that you are only using one of them for playback. Accessing your Spotify account from the second device might result in the track getting interrupted in the previous device where it was already streaming.
FAQ: Why Spotify pauses randomly when I launch the app on my second device?
You could very well use the second device (to which you have logged in) as a remote for controlling playback on Spotify but it's much better to let that fancy feature take a rest if Spotify keeps pausing randomly while you are accessing the same account off two different devices simultaneously.
Other reasons include but are not limited to:
Corrupt Spotify cache files may cause the app to crash or pause randomly.
If your internet connection's speed is not good enough, the entire music may not have streamed fully due to which there can be random pauses in Spotify.
An issue in the Spotify server assigned to your region can lead to service interruption and playback error.
Best Way to Fix Spotify Keeps Pausing Randomly on Android, iPhone
Low power mode does come in handy when you are running on fumes but turning it on even when you have a sufficiently charged battery can result in weird issues with a whole lot of apps. With power-saving mode turned on, the background processes are disabled where possible to optimize the battery's performance. While it's the best thing for an almost dead battery, turning on power saver mode may cause apps to act abnormally.
Disable Low Power Mode on iPhone to Fix Spotify Pausing Randomly
Pull down the menu from the upper right corner of your screen then see if low power mode has been turned on.
If found to be on, turn off power saving mode by tapping on the battery's icon.
Alternately, you can disable the power saving configuration on iPhone from the Battery section within Settings.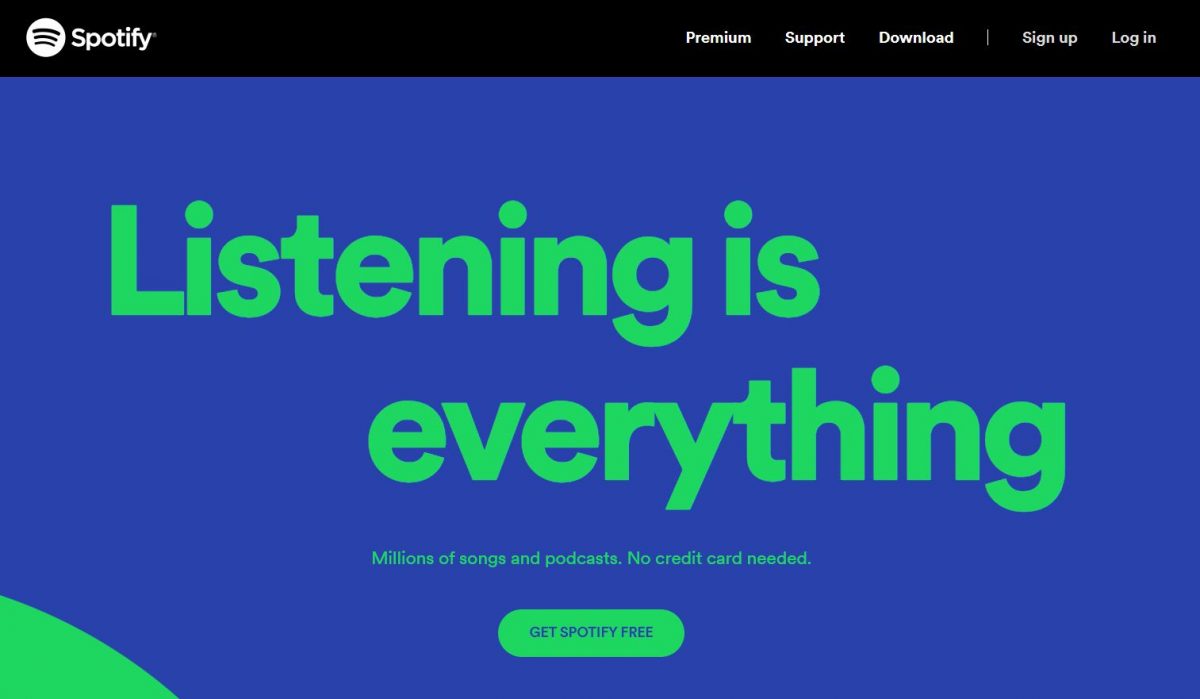 Fix Spotify Pausing Randomly Android
For users of Spotify on Android, head to your phone's 'Settings' then search for the 'Battery' tab. Make sure anything power-saving has been disabled.
I have had the exact issue (Spotify pausing randomly on Samsung Galaxy M21) and disabling the power saving mode was the first and only thing I did to fix random playback interruptions in Spotify.
Don't want to use Spotify no more!? Here's How to Delete Spotify account
Sign Out of Spotify on All Devices to Fix Music Playback Interruption
Another common fix that works is signing out of your Spotify account from all devices and logging back into only those that you currently use. This ensures that nobody else has unauthorized access to your music library. To sign out of your account on all devices, head to the 'Account Overview Page'. There will be a button saying 'Sign Out Everywhere' and clicking on this will result in your account being signed out from all devices except partner devices (like PlayStation and Sonos).
Facing random pauses with the Spotify app on Android and iPhone? Don't forget to check out Spotify on Web to get rid of random pauses in music playback. 
Poor Network Causing Random Spotify Pauses
If your network connection is sub-par, don't expect the playback on Spotify to be buttery smooth. For streaming music, your network speed should preferably be stable between 512 Kbps and 1 Mbps. If possible, try streaming your library using WiFi because mobile data cannot be as reliable.
We thought you would like to read about 'How to stop Spotify from opening on startup (Windows 10 and macOS)'.
Other Things You Can Try to Prevent Spotify Pausing Randomly
Restart your Android or iPhone after resetting Spotify from the Settings. This will help to address errors arising due to corrupt Spotify cached files.
Manually update Spotify from App Store or Play Store. Do not sign up for beta versions if you want zero interruption in playback.
In Android, Spotify's playback may be affected due to poor memory management on your system's end. Try freeing up space as well as running a lesser number of apps simultaneously to prevent resource crisis-induced errors.