Games
Best Minecraft Server: This One Has the Most-Played PVP Game Mode!
The Hive vs CubeCraft vs Mineplex vs Hypixel! Which one has the best PVP game mode?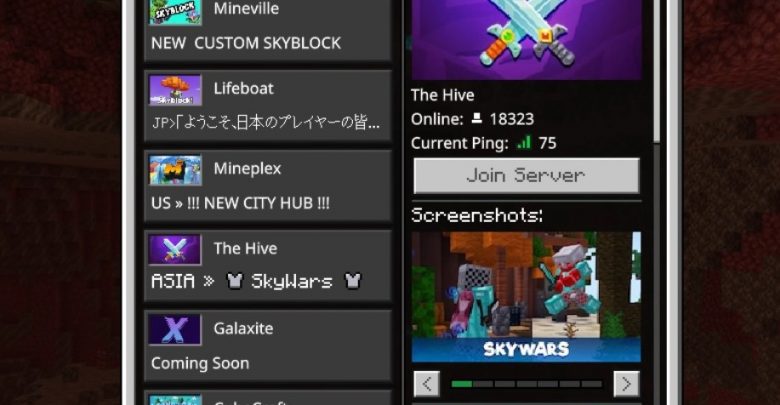 Want to know which one's the best Minecraft server for PVPing? Currently, there are 6 active Minecraft servers (available to the players of Bedrock Edition on Xbox One and Windows) and I have tried almost every minigame on each of those servers, and here's what I think about them.
Also read! How to Donate Robux and Help Your Friend in Need?
Minecraft Bedrock Edition Servers
The Hive
I used to spend most of my time on Mineville but latency turned out to be an issue (a rather frustrating one) so I eventually switched to The Hive (I have the lowest ping to this server). The Hive used to be the most crowded server in Minecraft but nowadays, it's no longer a priority among die-hard Minecraft players. CubeCraft has taken over since it has better minigames and a smoother gameplay experience. There are many minigames in The Hive like Sky Wars, Just Build, Hide and Seek but if you want to play Bed Wars, it's not available. But no worries!! Treasure Wars got you covered! It's very similar to Bed Wars but there are treasures instead of beds. It was my favorite PVP mode until Sky Royale came out. However, I used to lose most of the matches on The Hive so I decided to say 'Goodbye' and take shelter under Cubecraft for refining my PVP skillset.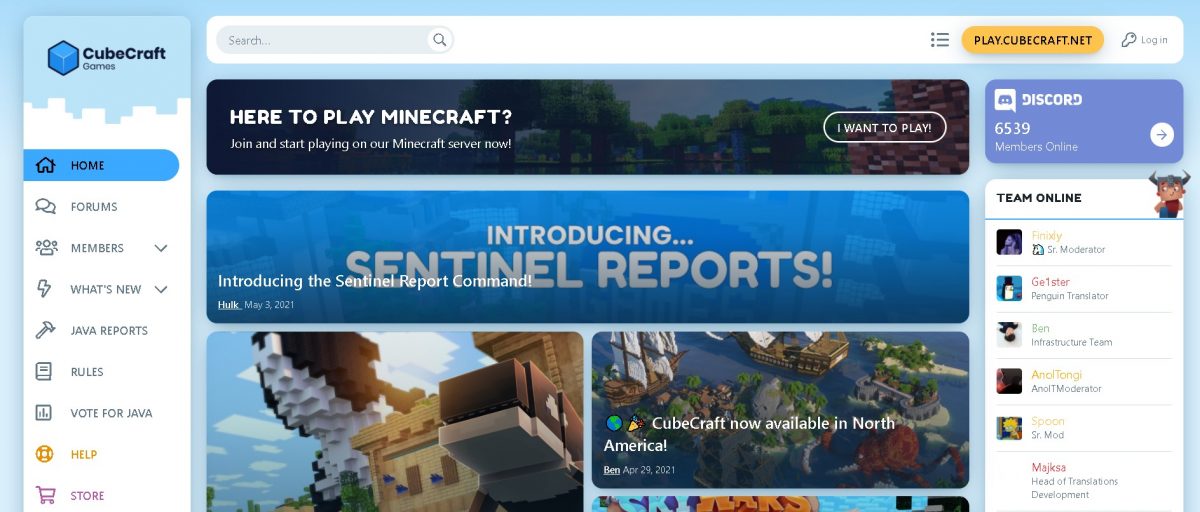 CubeCraft
CubeCraft has, without any doubt, the easiest game modes! If you are a player who loves PVPing in Minecraft, CubeCraft is made for you! It has a lot more PVP minigames than The Hive. Of all the PVP modes available on CubeCraft, Block Wars is my favorite. Block Wars is somewhat easy to learn but hard to master.
Whenever I find a gap in my schedule, I launch Minecraft and head straight to CubeCraft and jump into a couple of Block Wars games. Almost the entire playerbase on CubeCraft is made by kids, who have just learned to play Minecraft, so don't get overexcited even if you are winning 11 out of 10 games in there.
Mineplex
Don't quite fancy Treasure Wars from The Hive? You should try out Cake Wars! It is my favorite minigame in Mineplex. It is no different than Treasure Wars except for the cakes.
Your objective is to fortify your cake and don't let anyone near it. While making sure that your cake is secure, you also need to eat others' cakes. Nobody will gulp your cake in one go so you will have plenty of time to return to your base and resecure your cake. Mineplex also features Sky Wars but it's very different from the one in The Hive.
Recommended for you! How To Make A Discord Video Call And Screen Share with Friends
Best Server in Minecraft Java Edition for PVP
Hypixel
Hypixel is the largest Minecraft server when it comes to playerbase because it has more than 700,000 active players.
If you have played Cake Wars on Mineplex or Treasure Wars on The Hive, you should definitely try out Bed Wars on Hypixel. Want to challenge your friend on a 1v1 PVP match? Hypixel has Duel modes for that! With Duel 1.8, you can play standard PVP games with no extreme rules. Want to make it even more challenging? Switch to Duel 1.16 in Hypixel and prepare for a tougher encounter!
The Bottom Line
Minecraft Server with Most PVP Game Modes: CubeCraft
Minecraft Server with Maximum Active Players: Hypixel
Minecraft Server with Most Played PVP Game Mode (Bed Wars): Hypixel
PVP Server for Beginners: CubeCraft